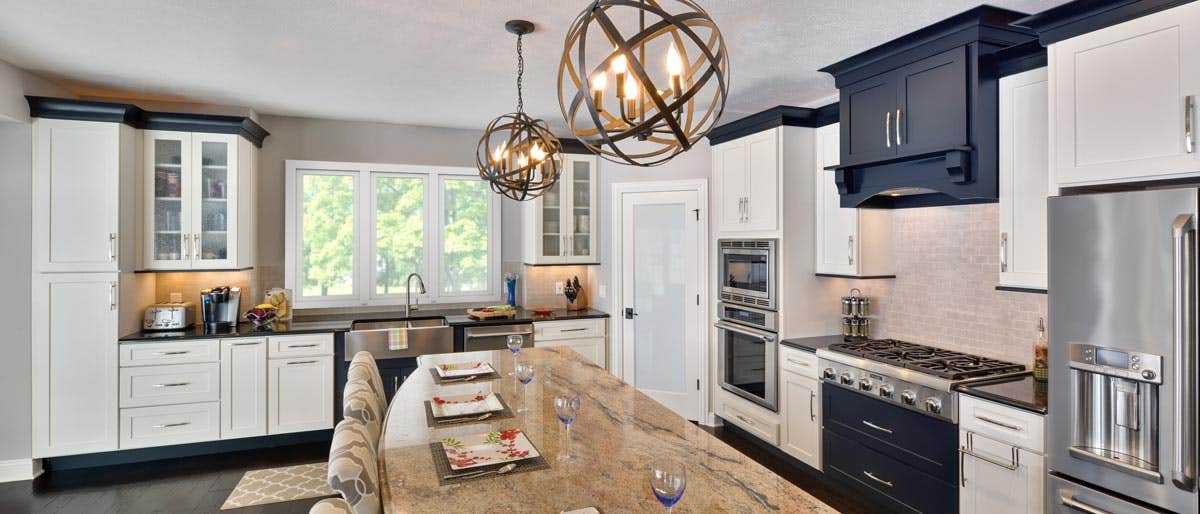 It seems like every Parade home and magazine dream kitchen has a wall oven (or two) or a wall oven-microwave combo. And industry sales confirm that separating wall ovens and cooktops is a growing trend. So, should you include a wall oven in your new kitchen? Not necessarily. Before making that decision, evaluate your space, the way you use your kitchen and your budget.
Below are some questions to discuss with your kitchen designer:
Does My Layout Have Space for a Wall Oven?
The standard range is 30-inches wide. A built-in oven the same size requires a 33 inch cabinet. If you have 33-inches for a tall oven cabinet, go on to question 2.
Can I Afford to Lose Counter Space?
The tall wall oven cabinet will eliminate a section of countertop. If you can afford to lose counter space, go on to question 3.
Is There a Place to Set Hot Food?
Some kitchen designs line an entire wall with an oven cabinet, refrigerator and tall pantry. If your oven is not next to a counter, be sure to identify a safe place to set hot foods. You don't want to carry a heavy roaster four or five feet to an island or cross a traffic path with a tray of cookies.
It just takes a few minutes to measure your kitchen and get started. Our Quick Measure Guide and video will walk you through the process.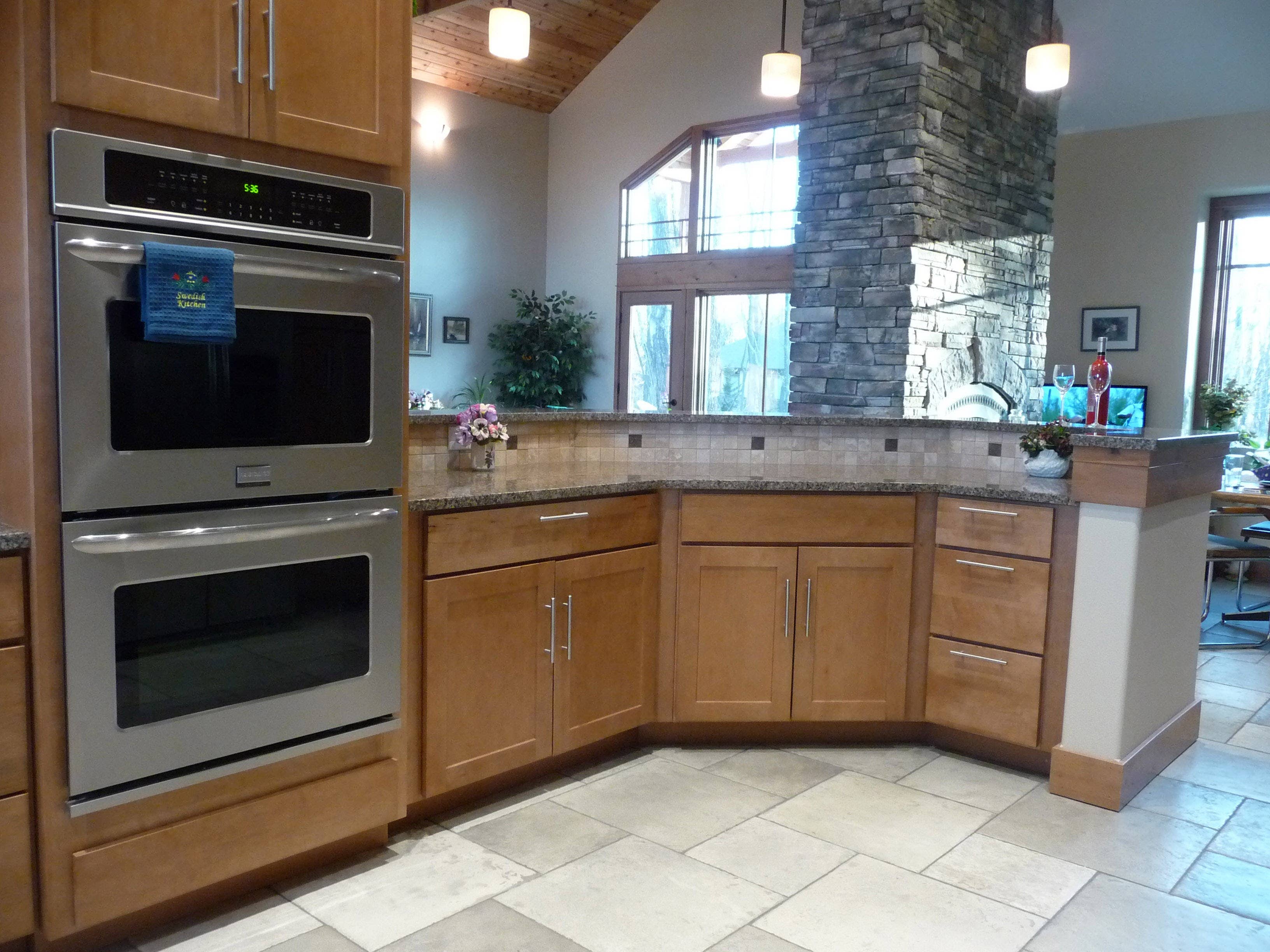 Is a Wall Oven Worth the Extra Money?
A wall oven and separate cooktop will cost more than a range that combines both functions. Upgrade to a double wall oven or wall oven-microwave combo, and the price rises again. Depending on your cooking style and other goals, the extra money may be well worth it. If your budget is tight, but you want a second oven, a double oven range may provide the extra function you really need.
Why Do I Want the Double Oven/Microwave?
If you delight in entertaining, have multiple cooks in the kitchen, or need several ovens for your gourmet explorations, it may be a near requirement. Is it primarily for holiday meals twice a year? Are you trying to get teens (who will move on in a few years) out of your cooking space? If it will be a challenge to incorporate the wall oven into your plan, your designer may suggest another way to handle occasional or short-term needs.
Who Is Installing the Cabinets and Appliances?
This will involve on-site customization. One of the trickiest installations in your kitchen, it's not for the average do-it-yourselfer. The cabinet opening will have to be customized to the appliance and the cabinet reinforced to support the appliance. (Our wall oven cabinet has that reinforcement built in.) And of course, there are gas and electric hook-ups. This may be one place in your project to hire skilled help rather than risk ruining a cabinet.
When to Discuss Wall Ovens With Your Designer?
Since the first requirement for a wall oven is space, you need to discuss it with an experienced professional at the very beginning of your remodel planning. Not only will the pro help you determine whether your layout will handle a wall oven, but whether it is the best option for your situation.
CliqStudios kitchen designers average ten years of experience in the field. They are true kitchen experts, and there is no charge and no obligation for their services. Contact our Design Studio to get started.
Experts Recommendation for You!