Is your kitchen a gathering space, a work site, or an expression of your personal style? The typical kitchen serves those purposes and possibly more. No one lighting solution will fill the bill. Instead, you need a tiered solution. A lighting solution that can singly or in combination provide overall ambiance. As well as light up a work area, or spotlight art and fine dishware. Wire lighting for each purpose on a separate switch, add a dimmer, as well as fine-tune illumination to any occasion.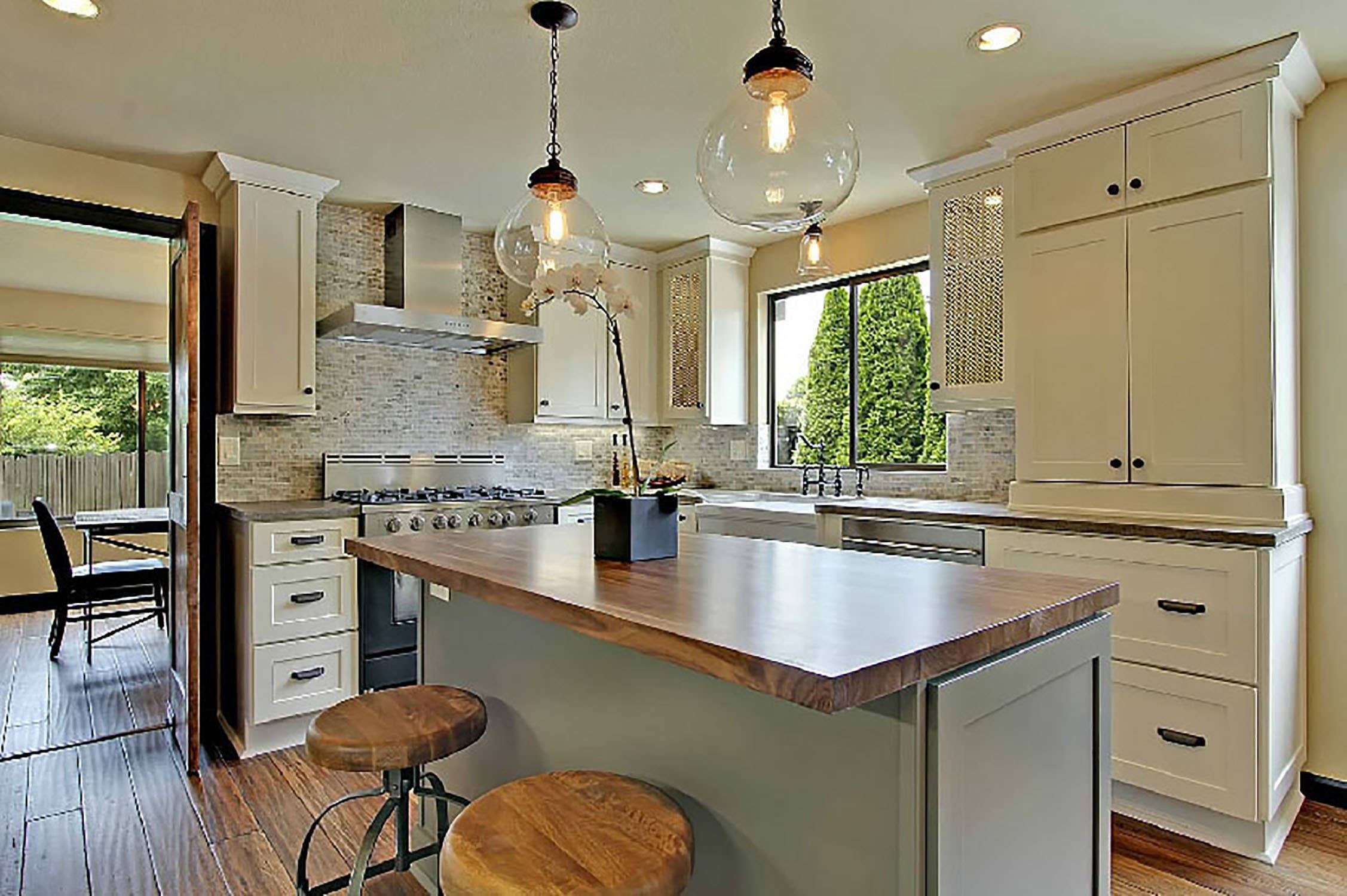 All in the Details
Achieve a sense of harmony by selecting light fixtures to complement other features in the room. In the image above, pendant lights reflect the style and color of the faucet and cabinet hardware. Additionally, the clear globes enhance the light, bright effect of the mullion cabinets.
Elegance is in the details. Trim molding around the lower edge of wall cabinets conceals counter-top lighting. Furthermore, the island chandelier and pendant light provide delightful focal points and draw in visitors. Interior lights in glass-front mullion cabinets spotlight fine china for example. Positioned on either side of the window, they also create a wall of light. Recessed fixtures on adjustable dimmers also provide the appropriate ambiance for any situation.
Explore non-traditional fixtures and applications. For instance, a chandelier tucked in a windowed corner can provide a delightful bit of sparkle. Pendant lights like the ones shown here catch the eye and illuminate the room.
What suggestions do you have for our readers about kitchen lighting? Share by leaving a comment.