Color creates visual interest and sets the tone for your kitchen design. Using hue to create a timeless design is possible with the help of an experienced kitchen designer. We spoke with CliqStudios kitchen designer, Kevin Kuerbs to guide you through the do's and don'ts of creating a timeless kitchen design.
Do – Use Color Blocks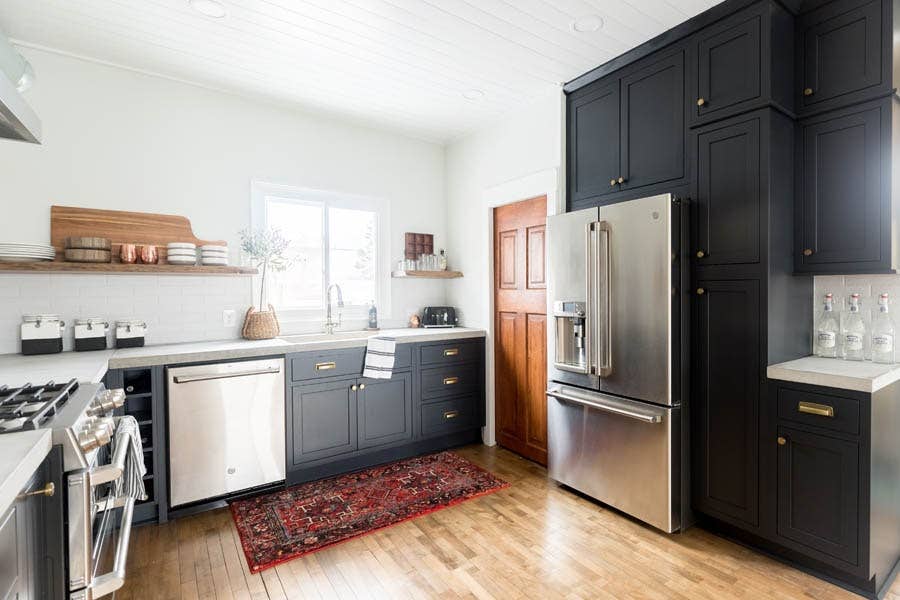 Kevin shared a handy trick for assessing the colors used in a room. "I typically try to divide the room into color blocks. Your biggest blocks are floors, counters, and cabinets," said Kevin.
Kevin went on to explain, "If, for example, you do for teal on one of them, keep the other two very neutral. I wouldn't throw red counters and floors in there, too. Imagine the shades in each block and it if fits in your goal."
Don't – Follow Trends
That brings us to our next tip: avoid trends. Design fads come and go and easily date your kitchen. Since many homeowners remodel only once in their lifetime, a timeless design will keep you from having the expensive urge to remodel only a few years after you complete your project. "I would avoid trying to pick things that are super trendy. What I tell clients that trendy means in two or three years it's not going to be a hip color or style anymore," said Kevin.
With CliqStudios, we offer many timeless cabinetry colors. Whether you are looking for the natural look of stained wood or a timeless white, we can help you find a shade that fits your styles and will keep your kitchen timeless for years to come.
Do – Use Color as an Accent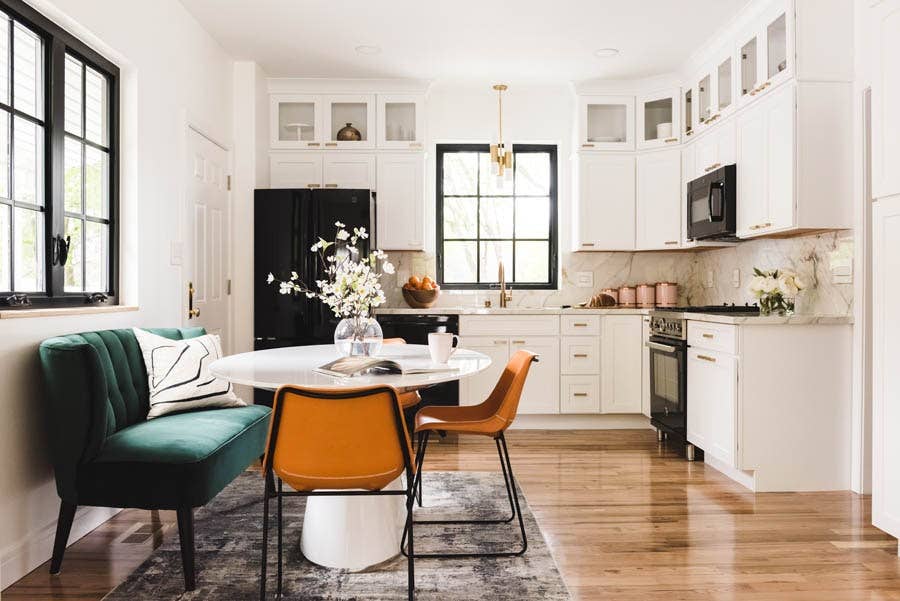 Being careful about your color choices doesn't mean you have to avoid it altogether. Instead, be intentional with your choices. Kevin emphasized how using color as an accent is a smart choice. "You can bring color in places where it's easier to replace like paint, hardware, or tiles. It's easier then ripping out cabinets. Also, consider using open shelving to display and replace items when things get tiring," said Kevin.
Don't – Overload on Color
Another way towards a timeless design is to avoid a color overload. "The biggest thing I go back to is imagine yourself standing back and looking around. If you get overwhelmed then you are probably putting too much color into the room," said Kevin.
Do – Use Earth & Midtones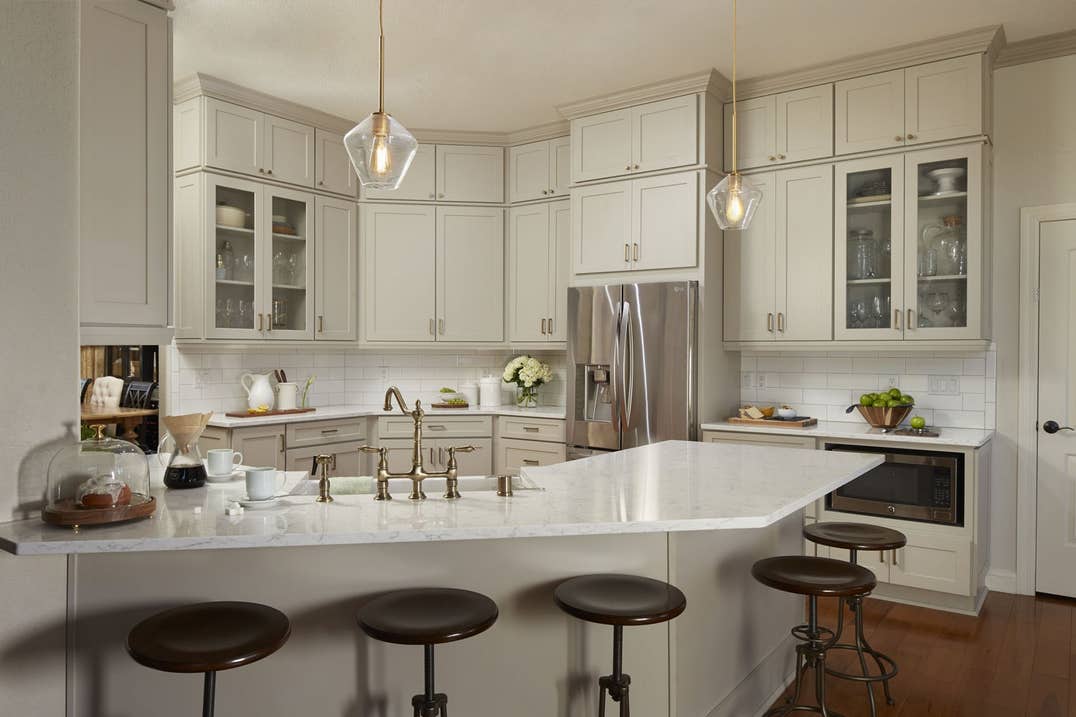 Kevin explained the importance of using the right tones in your cabinetry. He discussed how neutral colors and mid-tones are a safe bet when choosing cabinetry colors. "You can't go wrong with muted earthy tones like browns, grays, whites. White never goes out of style and gray is the new neutral," said Kevin. Earth tones ground a design and keep the eye from getting lost when looking through a room.
He also goes on to explain how mid-tones help with color mixing by balancing a space, "It's good to have contrast, but not way too much. Have mid-tones in the kitchen. You want to stay away from high contrast. Mid-tones like gray Light Gray and Gray are good," said Kevin. These colors also help you have a timeless design no matter the change in trends.
Don't – Order Cabinets Without Samples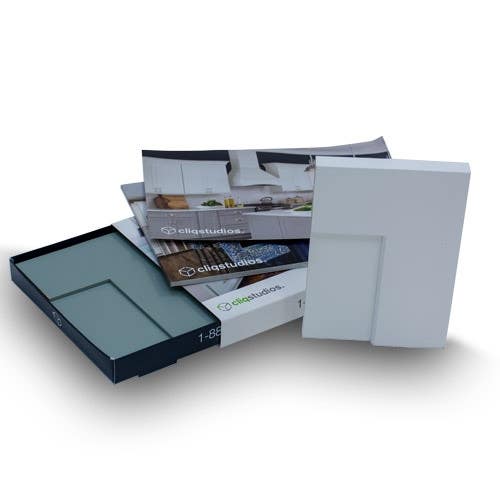 Finally, it is wise to order cabinet samples. This allows you to understand how a color will work in your space. "Pay attention to light sources when getting samples. Some neutrals look different in different types of light. Look at the samples under every light source in your kitchen you have. Light affects the tones pulled from the color on the cabinets," said Kevin.
Stuck on where to begin with your kitchen project? Our CliqStudios design team is ready to help you create the kitchen of your dreams [Where do I get the best design ideas?].