One of the first questions that come up when discussing a remodel is, 'What's the right order to remodel my kitchen?'. This aspect can be very confusing because of the sheer amount of organization it involves. Regardless of whether you hire a contractor, it's good to know the general flow of your kitchen remodel to make sure it's on the right track. Here's the typical order of a kitchen renovation.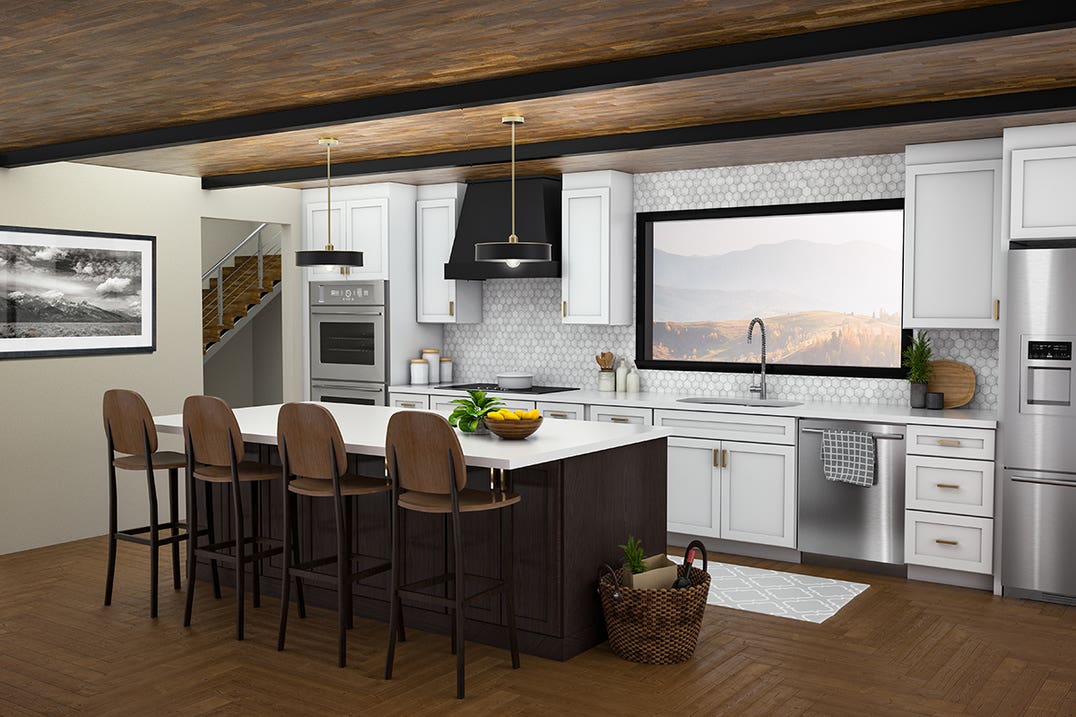 1. Dream Photos & Inspiration
Before designing, discover what you want for your space. Since this can be a one-time purchase for many people, take the time to dream-build on Pinterest or Houzz for inspiration. Once you have a concrete idea of your perfect kitchen, that will give you a solid foundation to build your budget on.
2. Make a Budget
Kitchen renovation costs are typically 30% cabinetry, 17% appliances, 11% countertops, 13% installation cost. The rest is generally split between hardware, flooring, backsplash, and any plumbing that needs to be done. Wish for the best but try to reserve 15% of your budget for unforeseen issues like errors or electrical updates so you're not breaking the bank if anything comes up.
3. Choose DIY or Contractor
Taking on a kitchen remodel is a big job, so if you don't have much experience or need to buy lots of tools, consider hiring a contractor. Interview a few contractors and ask them about their qualifications and licensing. After you speak to contractors, look at their reviews to see what previous clients said about their service to see if they're the best fit for you.
4. Plan Your Kitchen & Design
If taking your own measurements makes you nervous, have someone you trust help, or ask your contractor to measure. Once your floor plan is drawn out, connect with a designer to get started on your dream kitchen. Your designer is there to help create a beautiful and effective space that will serve you for years to come.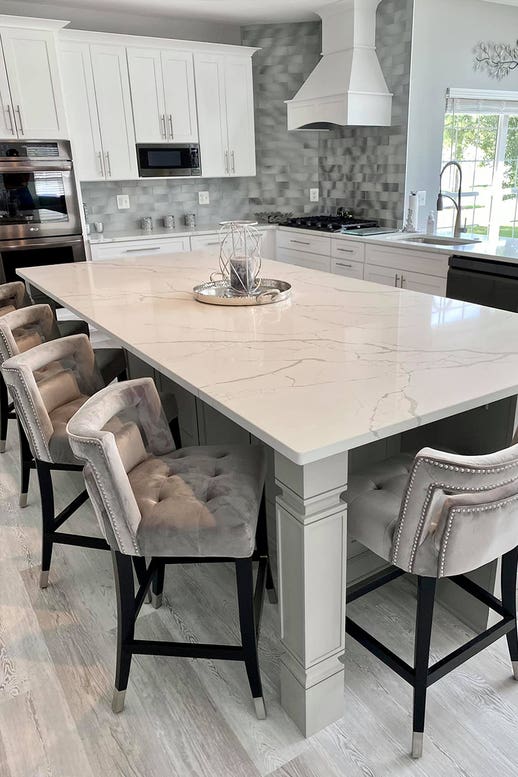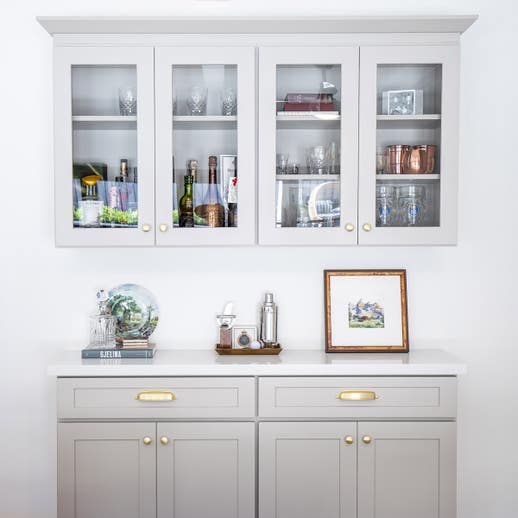 5. Place Your Orders
After the design has been finalized and your permits have been approved, place your orders for cabinetry, appliances, flooring, and fixtures. Some materials can take longer than others, so ordering well in advance will make sure everything arrives on time. When you receive your products, inspect for damage, and store them away in a spacious temperature-controlled room.
6. Start Construction
Establish a temporary kitchen with pots, pans, and utensils, and pack up the existing to prepare for demolition. The old kitchen will be torn out and new structural features plus plumbing, electrical, and mechanical rough-ins will start. Once that's completed drywall will be installed followed by windows, flooring, and cabinetry.
7. Finishing Construction
Cabinets get installed during this stage followed by countertop measuring, fabrication, and installation. Following this process are the rest of the remaining tasks with anything from installing appliances to the backsplash. Once these materials are in place, all that's left to do is clean up, unpack, and enjoy your space!
Everyone's renovation is going to look different based on their budget, scope of work, and whether it's a DIY or contractor install. What's important is to thoroughly plan your remodel so you have enough room in your budget for the unexpected, and you know what your end goal is. This way, it will be much easier to get your dream kitchen and stay within budget.