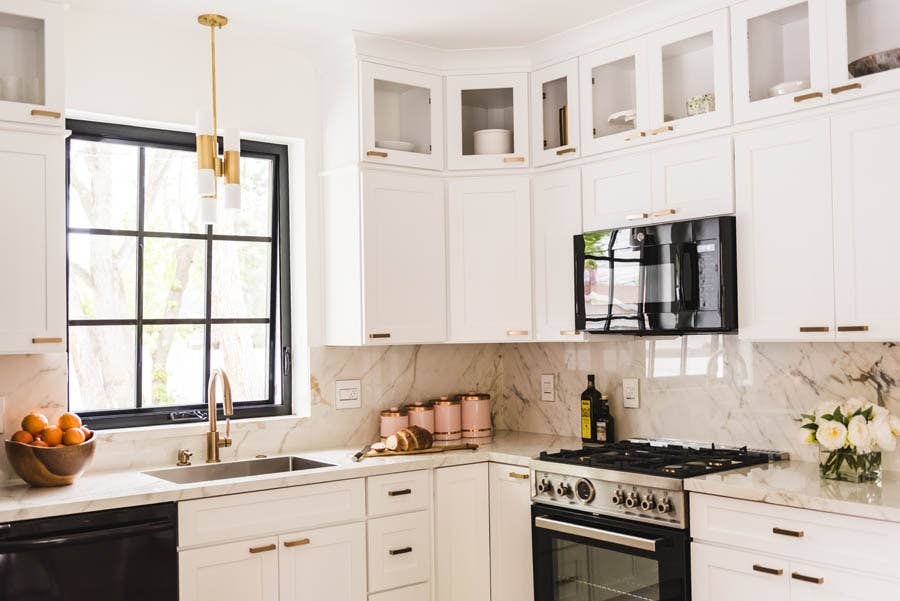 Exploring Alternative Appliance Finishes
For twenty years, stainless steel has been the finish of choice for kitchen appliances. However, if you want a different look (or a finish that doesn't show fingerprints) there are a wide range of alternatives. Early in the planning phase of your project, discuss color with your designer, to ensure your appliance choice will complement your cabinet finish.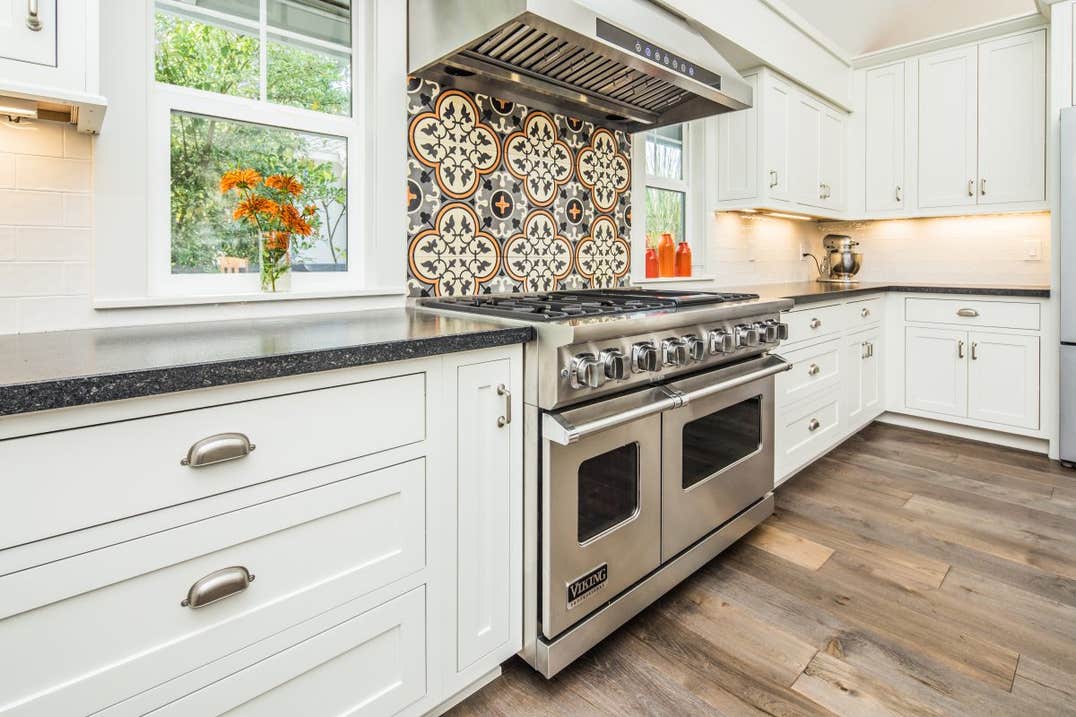 Are You Ready to Go Bold With Color?
Baby blue, 50's pink, fire engine red, orange—you can now buy appliances in almost any hue.
Viking, for instance, offers 24 colors, and if you want a change or need to tone it down to sell the house, you simply order new front panels. Smeg is famous for retro 50's style fridges in an array of colors, a great focal feature for a modern eclectic look.
Tip: Rather than overwhelm your space or fragment it with a full set of colored appliances, create a focal point with a range or fridge. Then, choose neutral stainless, white or black for the rest, letting them blend into the cabinetry.
This will also protect you if the manufacturer drops the color and you have to replace one appliance.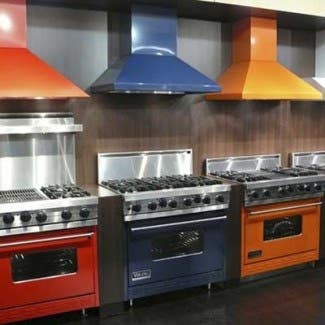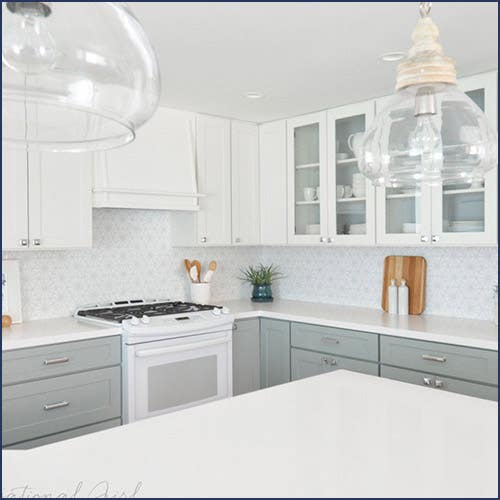 White and Black—You're Back!
White and black are back. No longer restricted to the low-budget aisle, white is featured in top-line models, including Whirlpool's Ice collection. Trimmed with fashionably styled stainless and mirrored glass, black and white appliances, like stainless, are neutrals. Neutrals blend well with a broad range of decorating schemes. An added benefit? You can mix and match manufacturers and replace units one at a time. GE is promoting its dark, stone-inspired Slate finish as a neutral that blends well with black, white or stainless (without fingerprints).
Tip: Be careful about combining white appliances with white cabinets. No two "whites" are the same, and the combination may not work. If you are going that route, be sure to have cabinet samples with you when you shop for appliances.
What are your thoughts on appliance colors?
Have you shopped for appliances lately? Let us know what finish you settled on, and why.