Now more than ever, today's lifestyle calls for an open floor plan. Traditional seating areas have given way to islands, making the kitchen a wide-open gathering place for cooking and conversation. Increasingly, homeowners want open-concept floor plans in their kitchen remodels to create a more flowing space. Before including kitchen island designs in your renovation plan, here are some basic ideas to consider.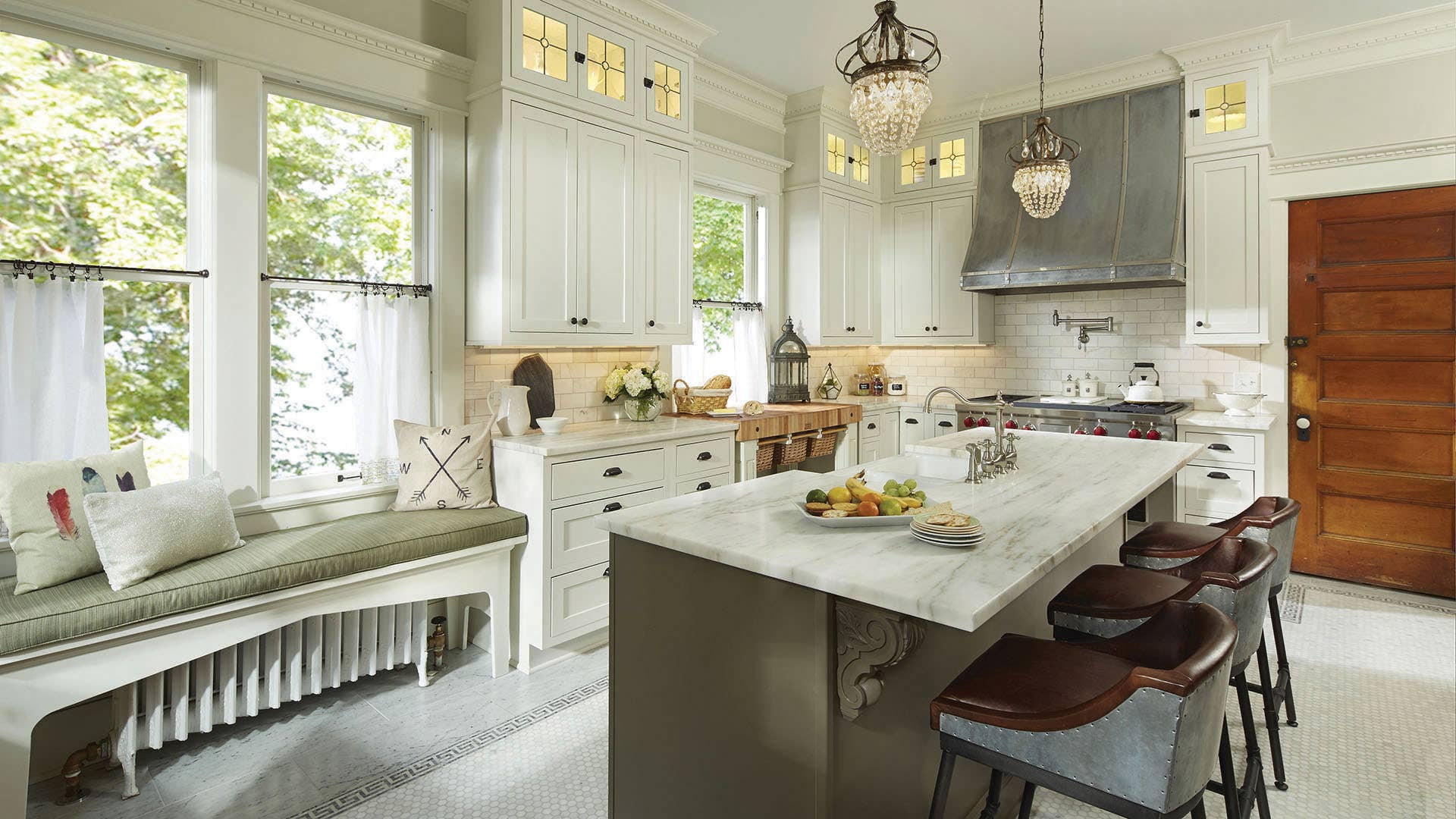 What's Your Island's Purpose?
When planning for your kitchen island you should have clear ideas regarding design and function. Consider whether your priority is additional seating, food preparation and cleanup, or storage. If it's all of these, you'll need enough space to accommodate a large enough island.
These considerations most often require input from a professional kitchen designer who can help with details you may not have planned for. A quality island with full-featured options is custom-designed and built to precise specifications for a homeowner's unique needs.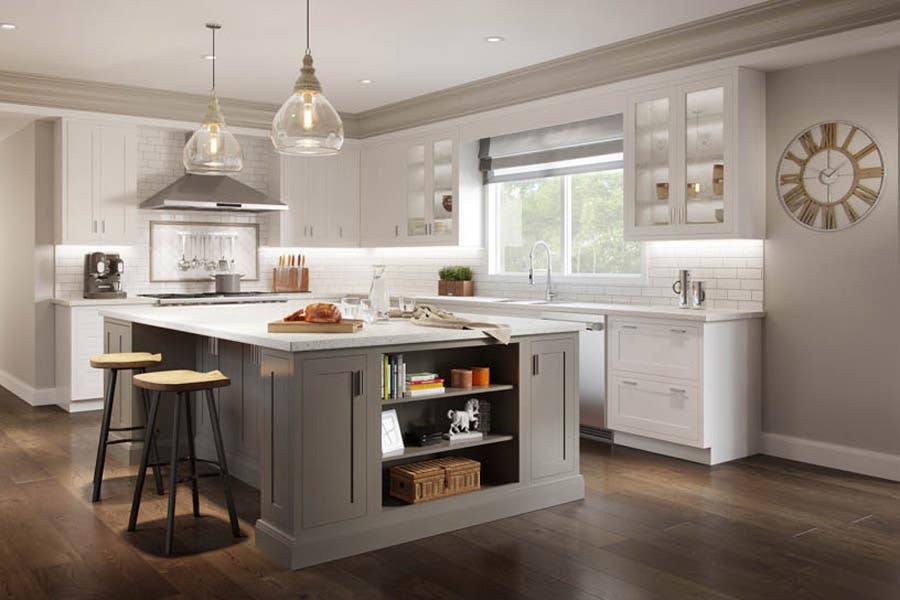 Kitchen Islands Require Space
The average size for an island is 3 feet x 6.5 feet. Clearance around an island should be at least 42 inches from the edge of the working side to the opposite countertop and cabinets. The National Kitchen and Bath Association recommends 42 to 48 inches for work aisles. You should allow enough room for safe movement around the island and throughout the kitchen.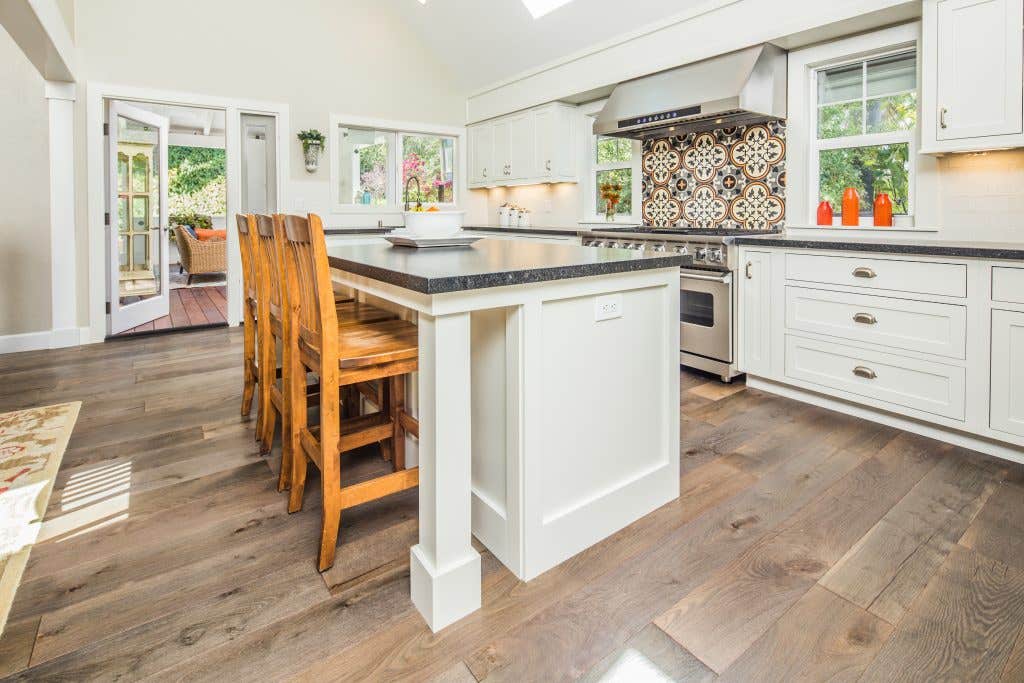 If one side includes seating, plan for a minimum clearance of 60 inches between seats and objects behind them.
Island height usually matches a countertop height of 36 inches. For "bar height" islands featuring stools for seating, the island countertop height should be 42 inches. A popular workaround is to build a two-tiered island, higher at the seating edge, and lower at the working edge.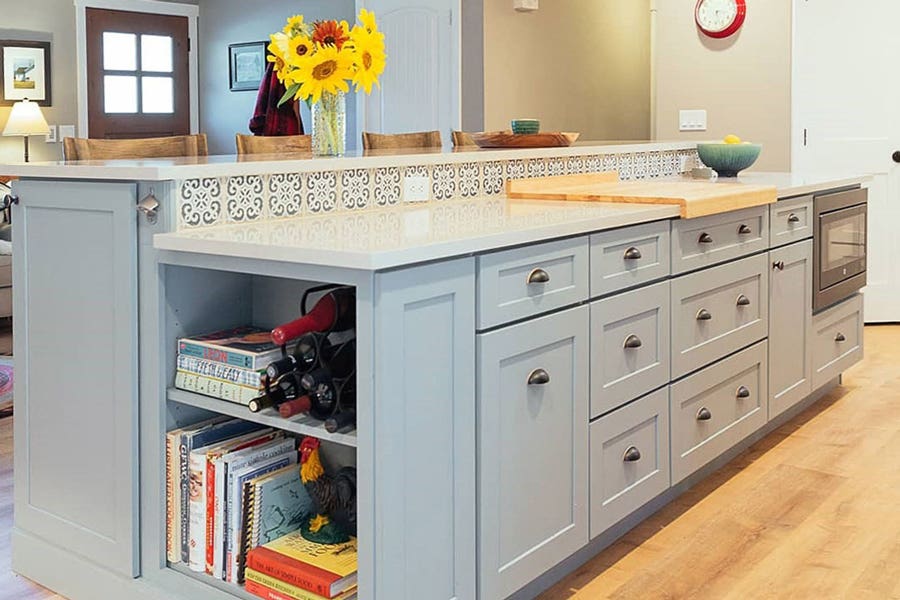 Features Determine Size
If an island includes a sink and/or cooktop, it will naturally need to be larger to accommodate these items. This is especially true if seating is also in the mix. Larger custom-built islands can also include dishwashers, microwave drawers, beverage coolers, open shelving, and additional electrical outlets. With so many kitchen island design possibilities, it's no wonder they're often at the top of so many homeowners' remodeling lists!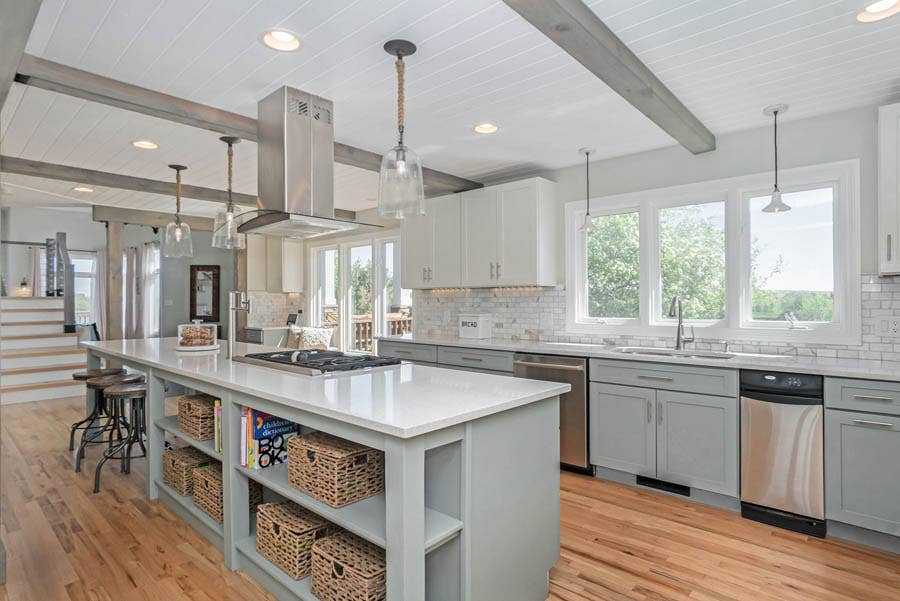 Ask for Professional Help
Every island CliqStudios builds is unique. Each one is a personalized expression of our customer's style and the centerpiece of the final kitchen design. Our kitchen designers have a wealth of experience in creating kitchen islands from cabinets and accessories. And our design service is free. Let us know if your kitchen makeover will include an island or peninsula. Or, if you are looking for ways to fit one into your space.