2 Min. Read
Every kitchen has the potential to be stunning and draw attention. One of the ways you can achieve this is by using a wood range hood. Do you want an elegant accent to embellish other details of your kitchen, or a bold focal point that turns heads? Either way, wood hoods are a great solution to give you that designer look. Discover 5 different ways you can use wood range hoods to enhance your kitchen.
Bold Wood Hoods
Creating a bold statement means using a wood hood with a daring color. For example, if your kitchen is painted white, pair it with a dark gray, navy, or black hood. This will provide drama and draw your eye upward to your hood showpiece.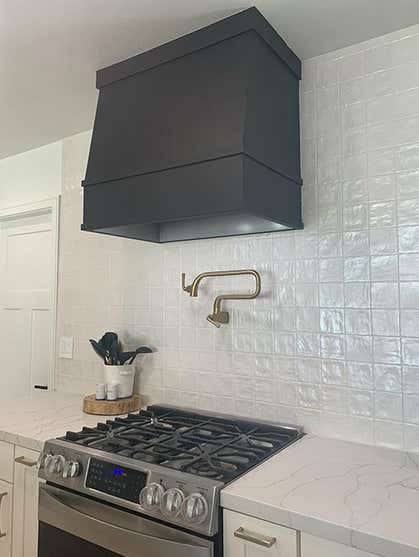 Neutral Wood Hoods
Depending on your taste, you may not enjoy bold contrasts and might find more comfort in a calm color scheme. Make an elegant statement with your hood by choosing the same or a similar color to your kitchen cabinets. This will give the eye opportunity to pan around the room while enjoying the seamless integration of your beautiful new wood hood.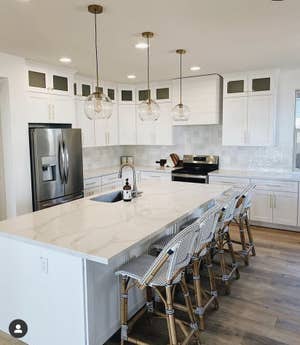 Natural Wood Hoods
Nothing says down to earth like wood tone statement pieces in a kitchen. If you want to warm it up and create a cozy atmosphere, order your hood in a wood stain. This option can easily be complimented throughout the kitchen and has the unique ability to relax and refresh.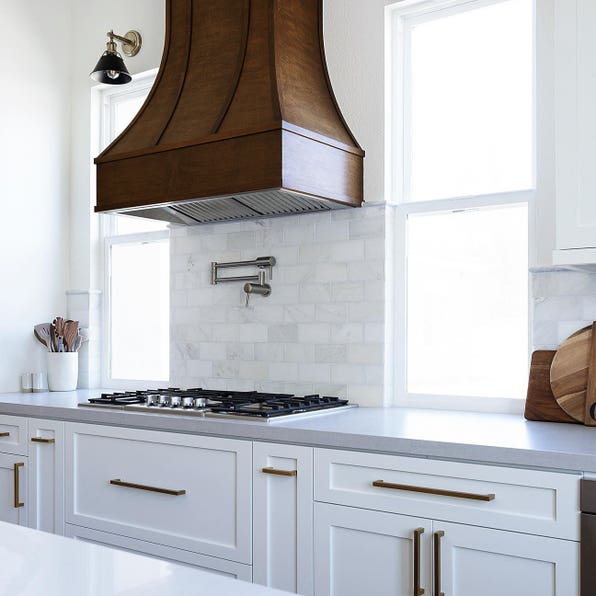 Dynamic Wood Hoods
If combining finishes speaks to you, this is an opportunity to bring in more design elements. Use a wood range hood in an opposing finish with accent strapping in brass or steel to match hardware or light fixtures throughout your space. These accents will create a cohesive and intriguing kitchen design.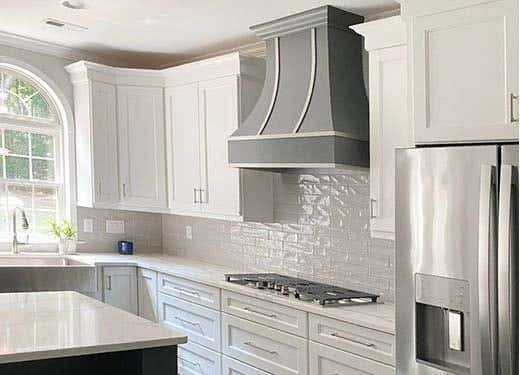 Textured Wood Hoods
Adding texture to a room is a great way to create depth and character. Too many flat surfaces make for a boring kitchen. Try a shiplap hood or one with strapping to add interest and draw attention. This will create a visually interesting focal point that compliments your surroundings.
Overall, the wood hood you choose depends on your preferences. Decide on the overarching design style first, then, choosing your unique statement hood will be easy. As a reminder, repeat the same color throughout your kitchen a few times to create balance. The result will be a more beautiful, designer kitchen.
Explore our new wood range hoods now!