Turning Your Ideas Into a Reality
The dreaming phase of your kitchen remodel is an inspiring time. This is your chance to envision the changes you want to make to your kitchen. There are many social media platforms that can inspire and help you gather ideas for your remodel. One of the most well-known platforms is Pinterest. Pinterest is used to gather and organize inspiration for your remodel, but how do you keep your ideas from getting muddled and overwhelming? Check out CliqStudios tips on how to productively use Pinterest for gathering inspiration for your kitchen remodel.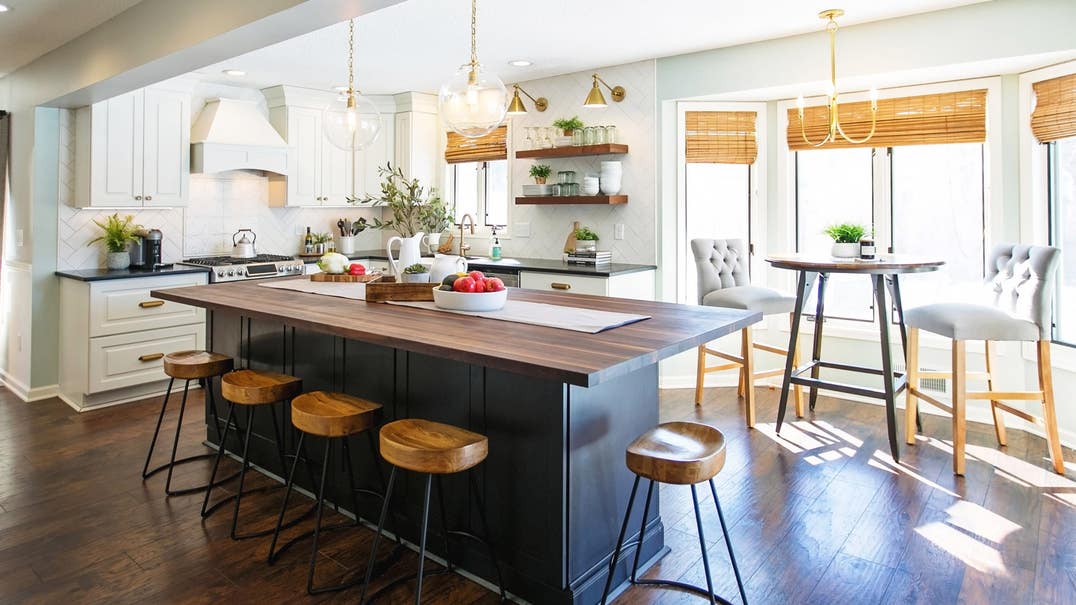 Start With the Basics
First, we will start with the basics. Don't have a Pinterest account? This is where you will begin your journey toward gathering inspiration for your remodel. Pinterest is free to use and signing up is easy. After you have created an account, wander around the platform and explore your various interests and ideas. Once you feel comfortable, you'll want to save pictures to boards. There are a few terms you want to familiarize yourself with:
A Pinterest board is the place where you save images. You create boards by titling them with what you'd like the focus of the board to be. For example, if you are a wanting a board dedicated to the cabinet styles you like, you might name your board "Shaker Cabinet Ideas" or "Inset Cabinet Inspiration".
The save button appears when you hover your cursor over the image you'd like to pin. Select the board you'd like to add the image to and then click the red "save" option to send the image to your board.
Visualize and Organize Your Kitchen
You may feel the temptation to create a Pinterest board labeled something like "Kitchen Remodel" and add every idea from cabinet style to flooring, all in one place. Creating one board for your project runs the risk of getting crowded and disorganized in a very short amount of time. Instead, create several boards, each for a different component found in your kitchen. If you want, you can even create sections within your board to further organize your ideas. Also, create boards beyond design and interior inspiration. Boards about how to do DIY projects or home improvement projects are equally helpful to have on hand. To the right are a few ideas of boards you could create for your remodel!
Follow Creators You Love
Do you have designers or interior experts you love to follow on social media? Another way to get inspired through Pinterest is to follow creators and influencers you love on Pinterest. Creators often have a multitude of Pinterest boards full of inspiration for projects of every shape and size. Below are a few influencers in the design industry you should check out:
Pinterest Board Suggestions
Kitchen Cabinets
Flooring
Backsplash
Kitchen Remodeling Tips
Lighting
Kitchen Islands
Appliances
Kitchen Decor
Color Scheme
Kitchen Style
Kitchen DIY
Hardware
Kitchen Storage
Mood Boards
Emily Henderson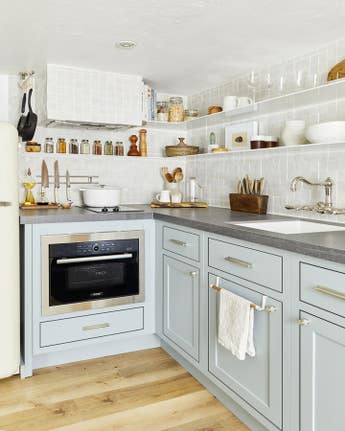 The House that Lars Built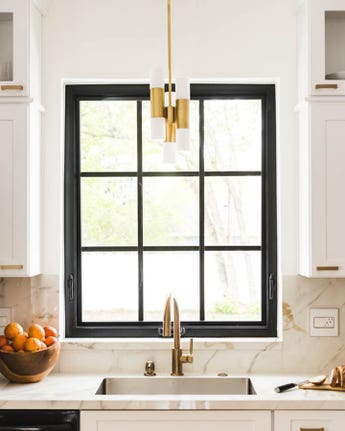 Cherished Bliss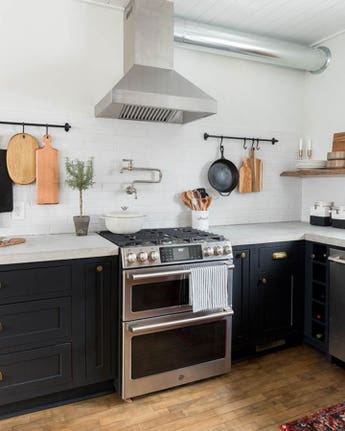 At CliqStudios we've cultivated our Pinterest account to be a remodeling resource hub. On our account you'll not only find inspiration for your cabinetry, but remodeling tips, storage ideas and bathroom and laundry room assistance. Of course, brainstorming is only the first step. Our team of highly skilled kitchen designers is ready to help you translate your Pinterest dreams into a real kitchen. Click here to get started!