Whether you are an apartment dweller or homeowner, remodeling your space can transform a house into a home. Crowded apartments, starter homes, and amply apportioned homes benefit from a DIY project from time to time. Are you a weekend warrior looking to remodel a fixer-upper? Or are you looking to freshen the aesthetics of your home? Check out these tips to make your next DIY project more affordable and more effective.
Be Realistic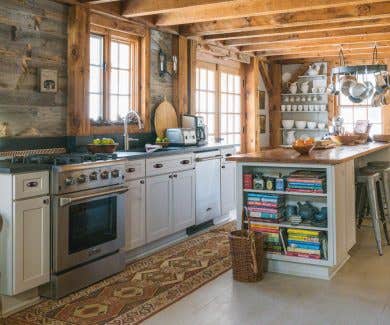 Before beginning any DIY project, carefully review the plan and self-assess your skill level. Only then, buy the materials or begin tearing your home away. You might be a terrible painter, but can tile and grout a bathroom floor. Can you build a window cornice box? It might be an easy project, but only for those comfortable with woodworking. Being realistic about your skill level will save you time and money. You might save money while still getting the best work out of it.
Be Thrifty
Before buying new materials, check flea markets, thrift stores, and salvage yards. Try to find cheap (or free) furniture, accessories, or other building materials. Spend your budget on big ticket items that require a skilled installer: like upgrading to maintenance-free quartz countertops! Talk to a financial center or expert about getting home construction loans as well. This can save you money down the line and keep your building materials under-budget.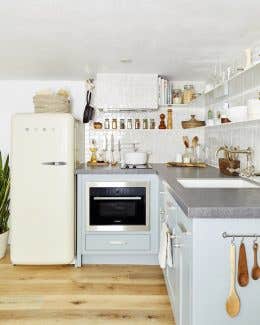 Be Innovative
Update old furniture with paint, decals, or new hardware. Install simple decorative trims and accents (corbels and brackets). Also, include elements that add architectural interest (chair rail, picture molding, crown molding). Many national home improvement retailers will cut wood and trim for you (be prepared with exact measurements!). With a little know-how and skill you can get a lot of the work set up pretty quickly.
Be Creative
Change the look of your kitchen with a simple backsplash done in an unexpected or inexpensive material. Think: chalkboard paint, tin ceiling tiles, wallpaper, or beadboard. You can even add hooks to increase counter space. Install strings of LED lights under the cabinet to brighten the kitchen without too much money or skill needed.
Be Natural
Make use of nature with indoor container gardening. This reaps substantial savings on grocery expenses, plus, it gives character to your home. Several indoor trees in a line can act as a half-wall to create a reading nook or office space. Additionally, you can avoid the expense of building a wall. This adds atmosphere without adding to your budget. Bonus: you can re-pot and replant when you outgrow the look.
Whether it is a predominantly functional DIY project or an eye-catching makeover, home remodeling can be costly. But, it doesn't always have to be the case. From storage solutions to repairs and redesigning interior decor, there are many solutions to fit your budget and skill level.