You've been planning your kitchen remodel for a while now, and you've torn out several images of kitchens that serve as your inspiration. Maybe you've decided what your new cabinetry will look like and worked out your new layout, but how do you get your new kitchen to look like magazine photo quality? Kitchens can be a large investment, and you want to feel great in your new space when it's complete!
Dealing with Clutter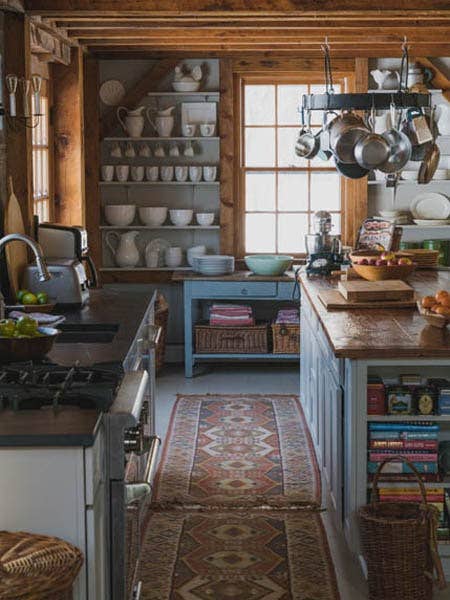 The obvious element missing in the magazine photos are the pile of papers, mail and junk at the end of the counter. When planning out your cabinetry and overall layout, make sure you think about this inevitable development. Maybe you have the space to allocate towards a message center. Create somewhere to separate and file papers, charge cell phones, and store miscellaneous items. For families, kids' homework is always found on the kitchen island, and the "shrapnel" that accompanies it: pencil sharpeners, scissors, notebooks, calculators, etc. Create a spot where children can store these items conveniently!
Glass Cabinets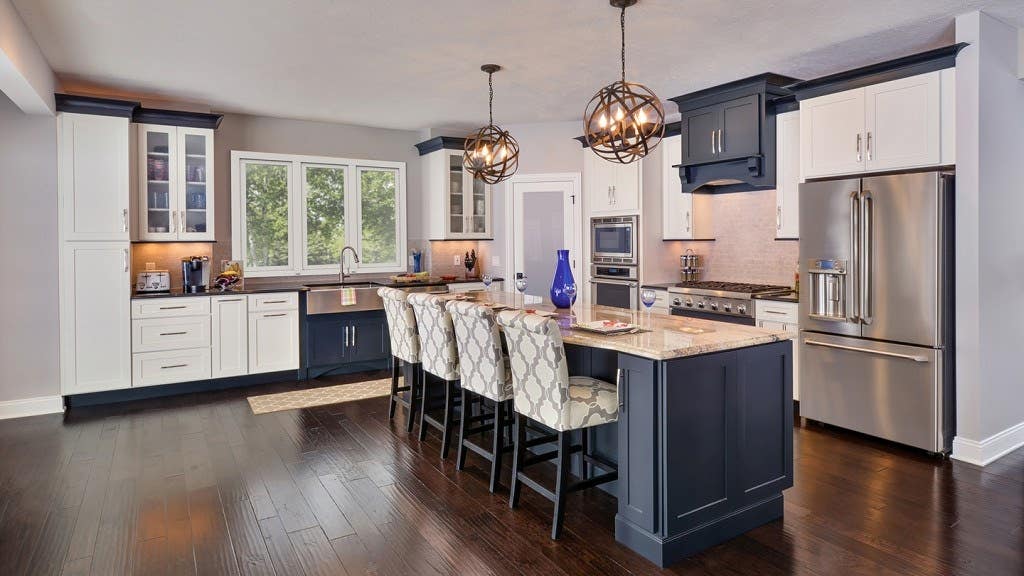 After surveying many magazine photos, you'll come to realize that glass upper cabinet doors or open shelving is a very popular kitchen design element. This can be a pretty hefty commitment. Are you prepared to always put everything away in your kitchen in a beautifully designed manner? If you want to incorporate them into your new space but know there is little chance you'll be able to maintain it, here are a few suggestions:
Strategically place just a few glass paneled upper cabinet doors. Staging your favorite dishes behind two doors is a lot more manageable than doing so for all your upper cabinets! Flanking your sink or vent-hood is a nice solution. Make sure the dishes are conveniently placed too!
Instead of using clear glass at your upper cabinets' glass panels, consider obscured glass instead. There are glass options like "seedy", "rain", "fluted", etc. Don't forget to light the inside of your glass paneled cabinet doors. This adds a beautiful decorative light in the evening, and can be very warm and inviting.
Make sure you plan for what you will be showcasing on the shelving or behind the glass doors. Beautifully coordinated dinnerware and serving pieces or your favorite glassware is a great solution. Plastic cups from the ballpark won't do!
Small Kitchen Appliances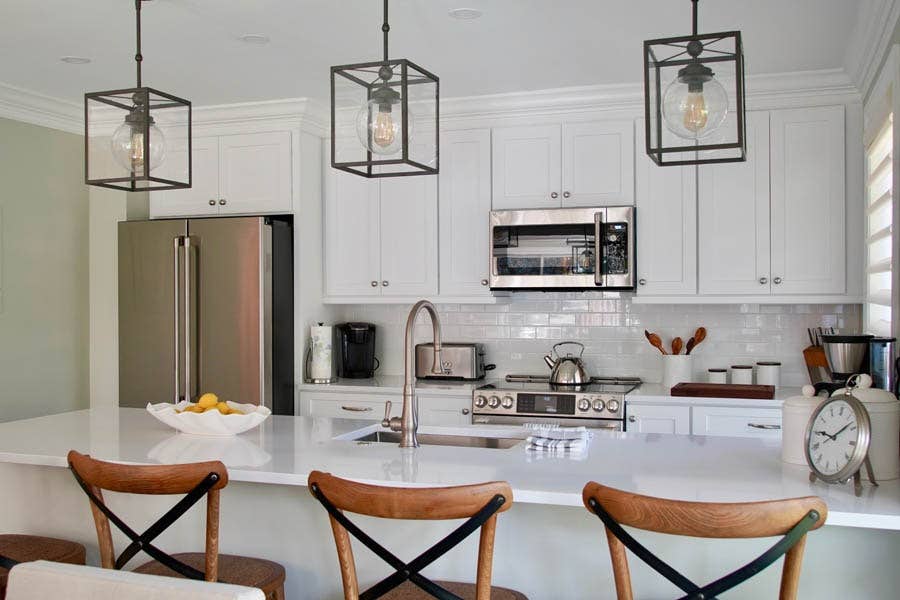 Small kitchen appliances are cause for careful balance as well. Once in a while you'll spot a blender, a Cuisinart food processor or an "attractive" toaster on the countertop of a kitchen found in a magazine. The important thing to note is that you won't find all of your everyday items on the countertop, only a few. Survey your proposed open countertop space, and think about how much space you want taken up by these appliances. Dedicate a convenient area in your new kitchen for your small kitchen appliances. If you keep them in your base cabinets, roll-out shelves can be a life saver!
Accessories are the last details that can really bring a kitchen to life. Fresh flowers or simple potted flowering plants add wonderful color to a kitchen island space. An attractive tea pot on your cooktop is a warming touch as well.
Best of luck on your kitchen remodel. A lot of thought goes into them. The important thing to remember is that a kitchen needs to be functional first, and if we can enhance that with beautiful items, it's all for the better! Hopefully these tips will help you get there!