Summer makes us realize how important it is to bring open up our homes to the outdoors. Incorporating natural elements in design and decor creates a refreshing oasis. Even a small touch—a vase of fresh flowers, bowl of fruit or batik cushion—can lower stress and brighten your outlook. In addition to introducing a pop of color into your space. If you are planning new construction or a major remodel, opening your home to nature with windows and skylights is a must.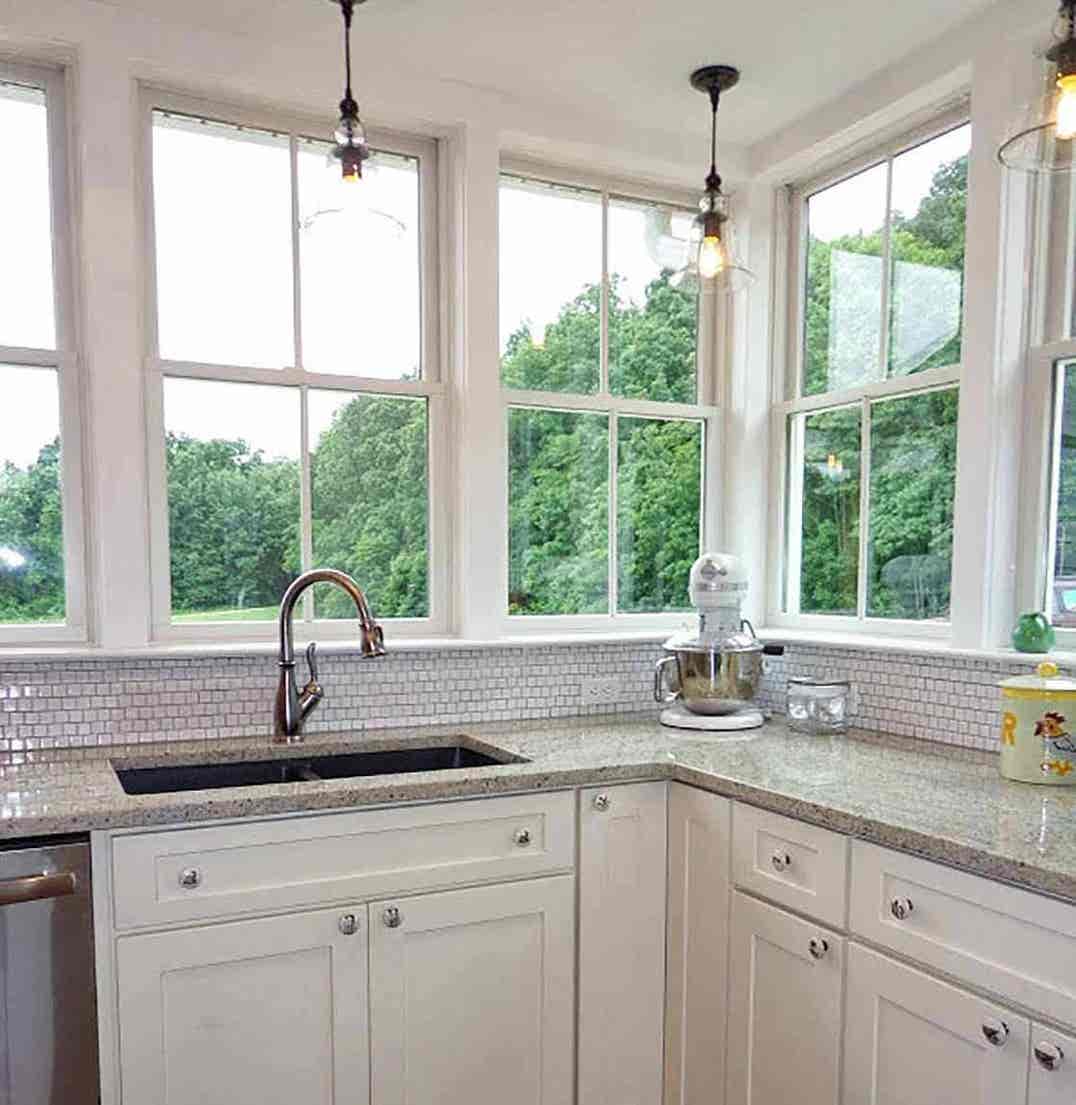 Window Opportunity
In the kitchen above, a breathtaking view takes center stage. To avoid interrupting the view, the cabinets, countertops and backsplash materials are simple and in neutral colors. The neutral kitchen elements play a supporting role to the view and the lack of window coverings allow more outdoor exposure.
Not many homes are in settings like the one above, but you can evaluate the view from your kitchen window and look for opportunity. Is there a space for a wall garden on the side of the garage, or can you add a stepping stone path?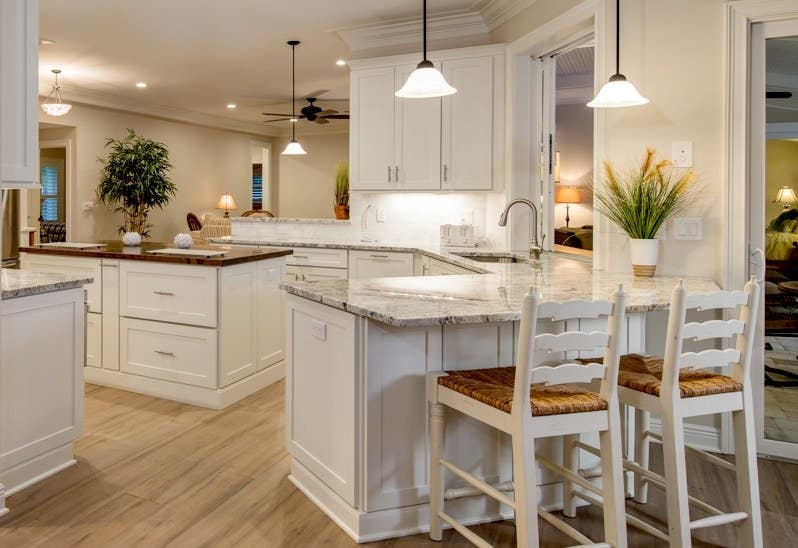 Indoor Decor & Features
In the kitchen above, potted plants, rattan bar stools, hardwood floors and island countertop incorporate nature in the environment. Meanwhile, the wide-open floor plan seamlessly connects an interior space to outdoor-facing rooms. Not interested in adopting live plants? There are beautiful artificial plants available. No excuses necessary.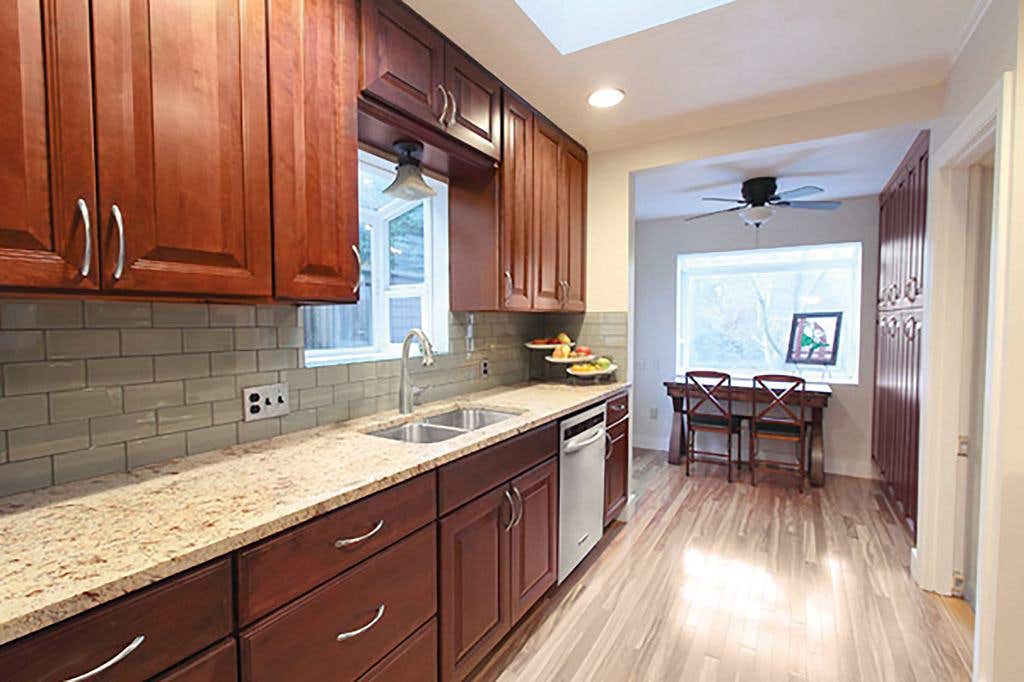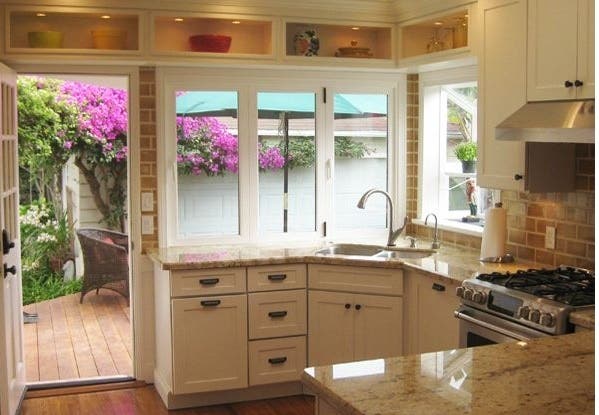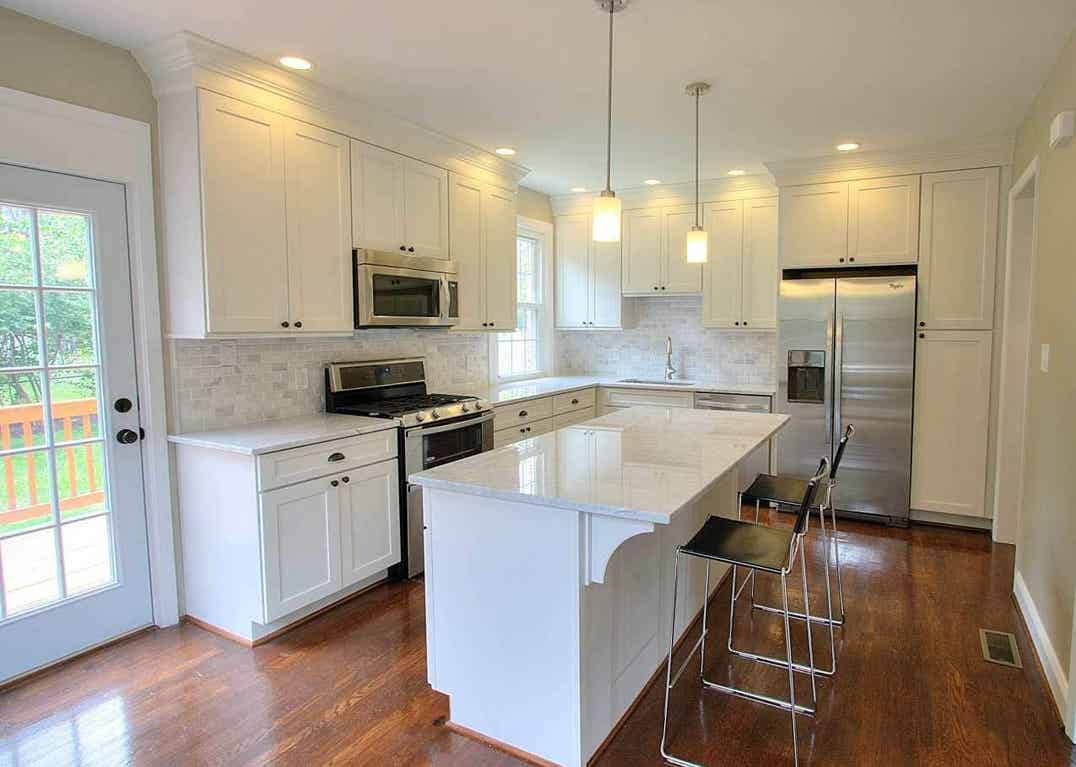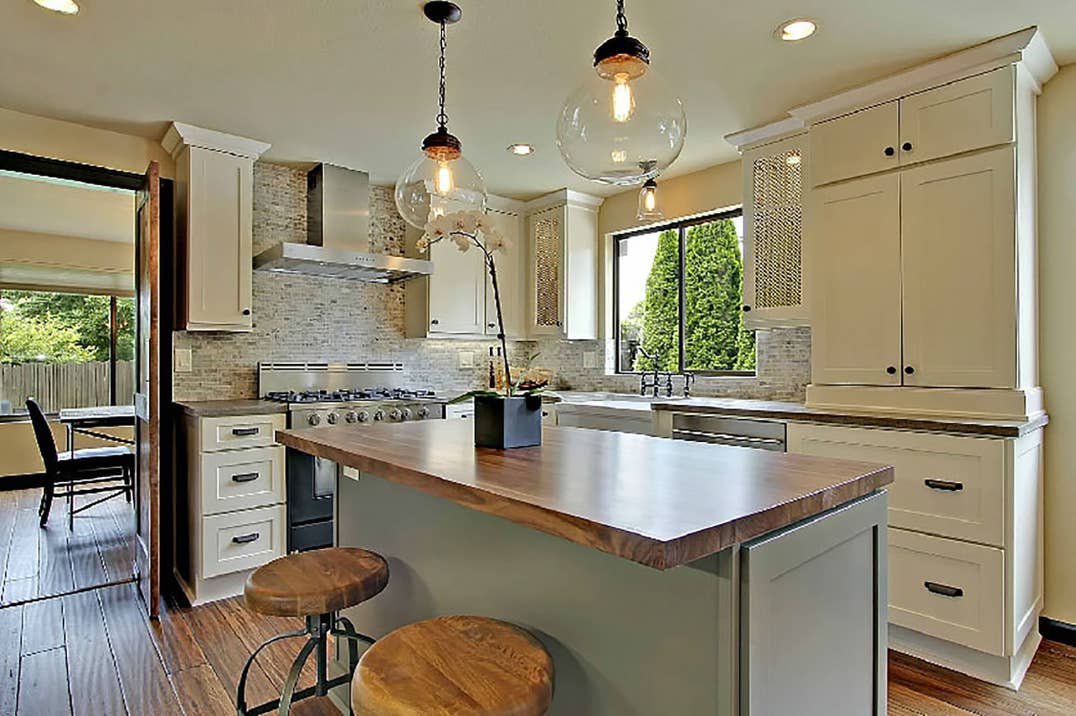 Stone Elements
Consider using slate, natural stone tiles or river rock to connect your space to the outdoors. In the kitchen above, a natural stone backsplash extends to the ceiling on the cooktop wall. The stone also extends across the window ledge and frame, connecting the kitchen to the view beyond. The natural effect is further enhanced by the hardwood island countertop, bar stool seats and flooring. Do you have any tips for our readers, or a photo to share of your favorite outside-in space? Post below!