If you are adding or remodeling space in your home, it's a good idea to consult with an architect. A good architect can see a space in a whole new way, and help to optimize space. Look for an architect that designs the same style of home as what you are building.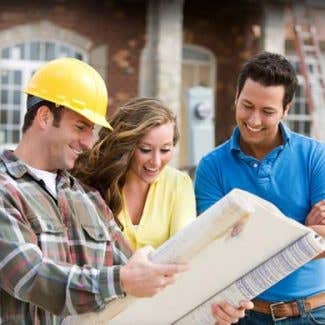 Here are few tips for finding an architect:
Research Architects
Personal recommendations are a great place to start when looking for a contractor, but remember to do your own research. Research architects' websites or Facebook pages for photography of their projects. If you need contemporary style and they build arts and crafts, there might be a better match out there. Find an architect with experience designing for the style you need, and ensure that your contractor is licensed and insured.
Check Architecture Associations
Check architecture associations such as the American Institute of Architects (AIA) in your area for help finding a qualified architect.
Meet With the Architect
Meet with the architect to see if you have a good rapport. You'll be working a lot with this person and it's best if you are comfortable working with each other. Prices can always be negotiated, so focus on picking someone you feel comfortable with first.
Ask Questions
Ask questions about a contractor or subcontractor's business history. Make sure they are legitimate and reputable!
Tour an Architect's Design
You can tell when a good architect has been in a home. Tour a custom designed home by a known architect and then tour a mass produced home. There's a big difference, and the home's value will reflect that difference.
Talk to References
As you get closer to choosing a contact, reach out to references. Ask about quality concerns, budgets, and start and finish dates. This can give you a good idea of how things will run and help avoid problems down the road.
To learn more, visit our page How to Hire a Kitchen Remodeling Contractor.