We all know our lives at home revolve around our kitchen. It's the room we use every day for many activities. We cook, we eat, we talk, we work, we hang out. Even though we use it for just about everything, the kitchen isn't always as large as we want it to be.
Perhaps it could use more storage. Maybe more countertop space. Or possibly a larger table would be ideal. Luckily, there are some tricks to fool the eye and make your small space feel giant.
1. Out of sight, out of mind
Too many things on the counter and walls can easily cramp your space. Pick your décor carefully and keep counters clear. Select only a few countertop "show pieces." Your frequently used coffee maker or favorite small-size house plant are good options.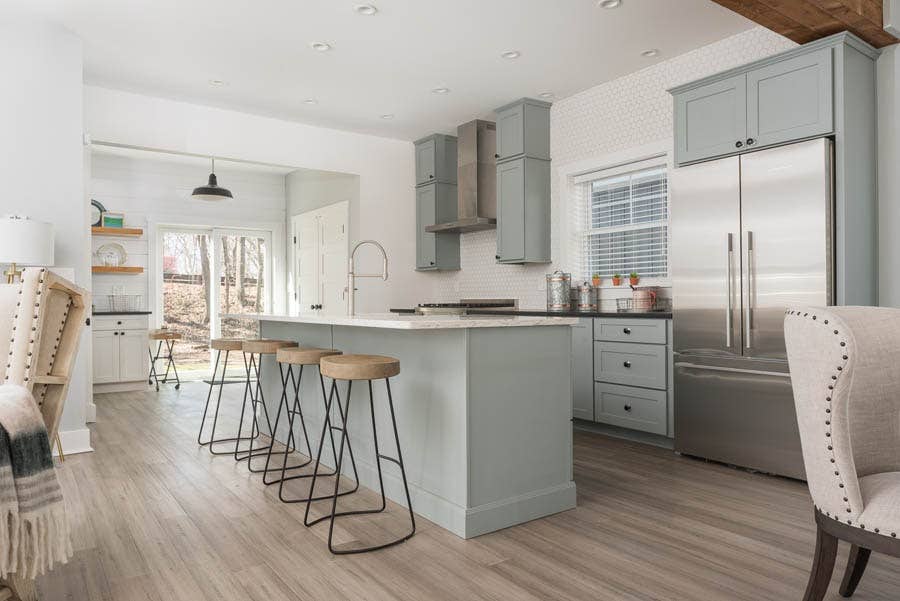 2. Try for multi-purpose
When you're tight on square footage, it's important to get as much out of your space as possible. The best way to do this is to make rooms and furniture serve multiple purposes. For example, if you're strategic with your kitchen design, the peninsula could be a preparation area when cooking and double as a dining spot with the addition of barstool seating.
Don't have an extra room for an at-home office? Well, the kitchen table doesn't have to always be for eating. It could easily function as a desk and working area. Just clear and clean when it's mealtime!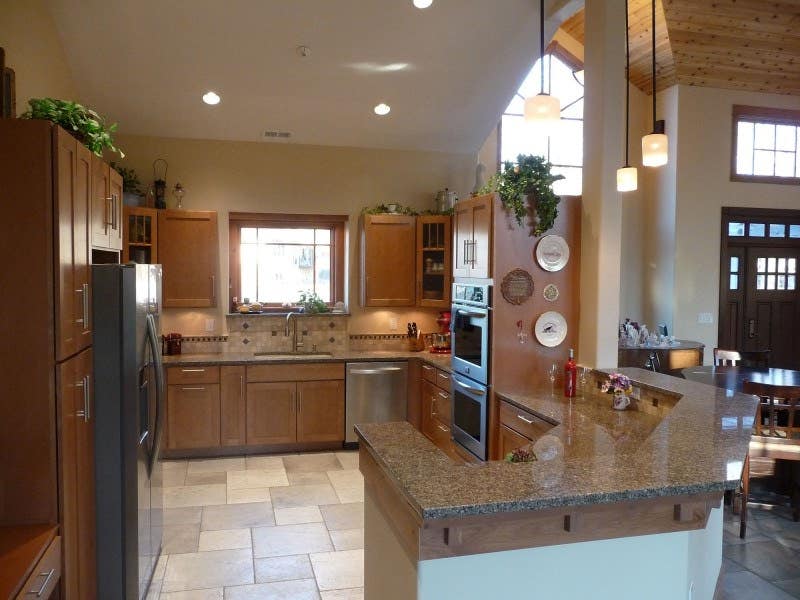 3. Clear line of sight
To help your space feel large, remove items that block your sight. The farther you can see, the larger your space will feel. Tall chairs, large furniture, clunky décor, and even unruly houseplants are items to watch out for.
If you're remodeling your kitchen and have upper cabinets over a peninsula, consider taking them out to create an airiness and more open floorplan. You'll be surprised at the difference this can make.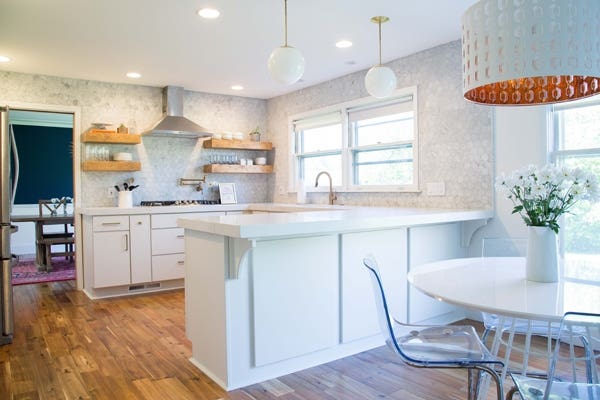 4. Define borders with rugs not walls
If you're using a single space for multiple purposes, you can section off each zone with area rugs. This is a much less invasive way to create separation than room dividers or makeshift walls, which interrupt your line of sight.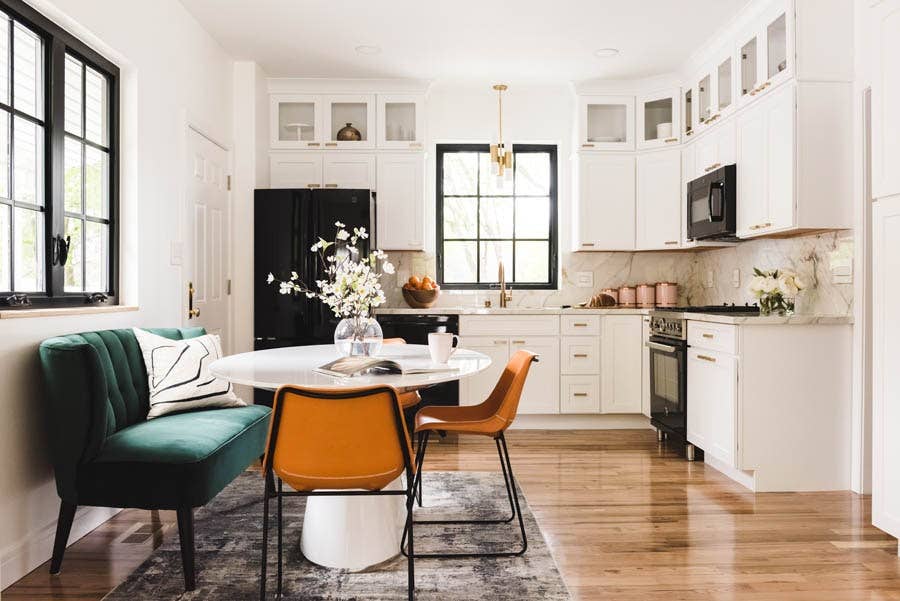 5. If you can, build it in
When you build in furniture, it becomes part of the structure of the room and takes up less space visually. Along with your kitchen cabinetry, you can build in seating for banquette style dining and add concealed storage in benches and window alcoves.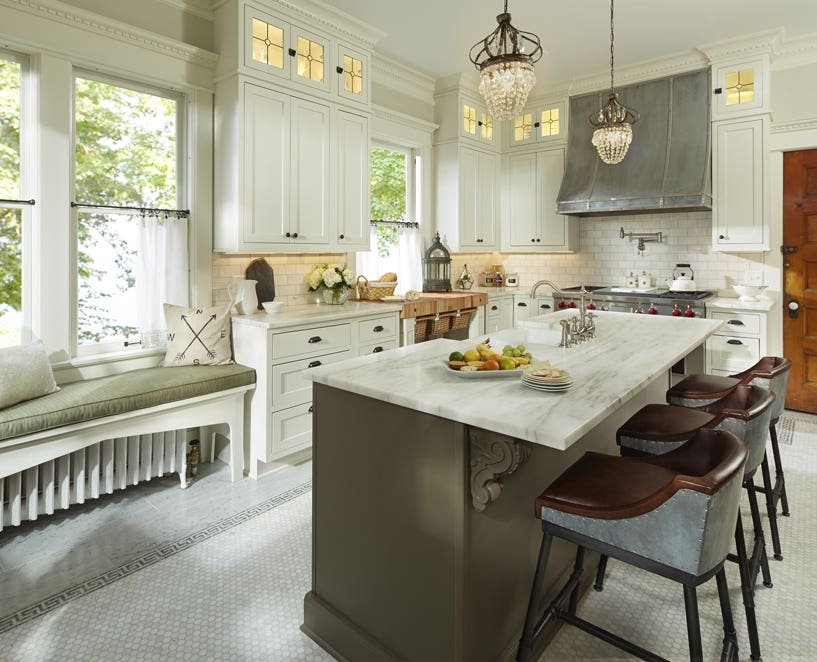 6. Light monochromatic colors
High-contrast color palettes, with lights and darks, and brights and bolds, can cramp your space. Layering lighter colors in a monochromatic fashion — whites, grays, khakis, etc. — in the cabinets, wall colors, and flooring won't dominate visually and will help your space feel larger.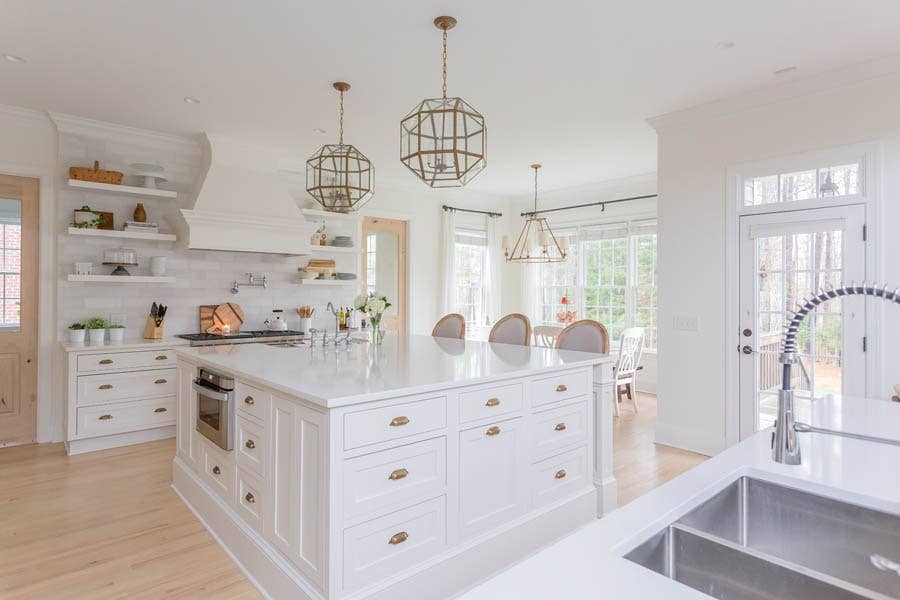 7. Avoid bulky furniture
In small spaces, bulky furniture tends to be a big a no-no. Instead, slim pieces with little excess are better options. Also, when furniture sits atop legs, it grants better sight of the floor, bringing a sense of airiness to the space.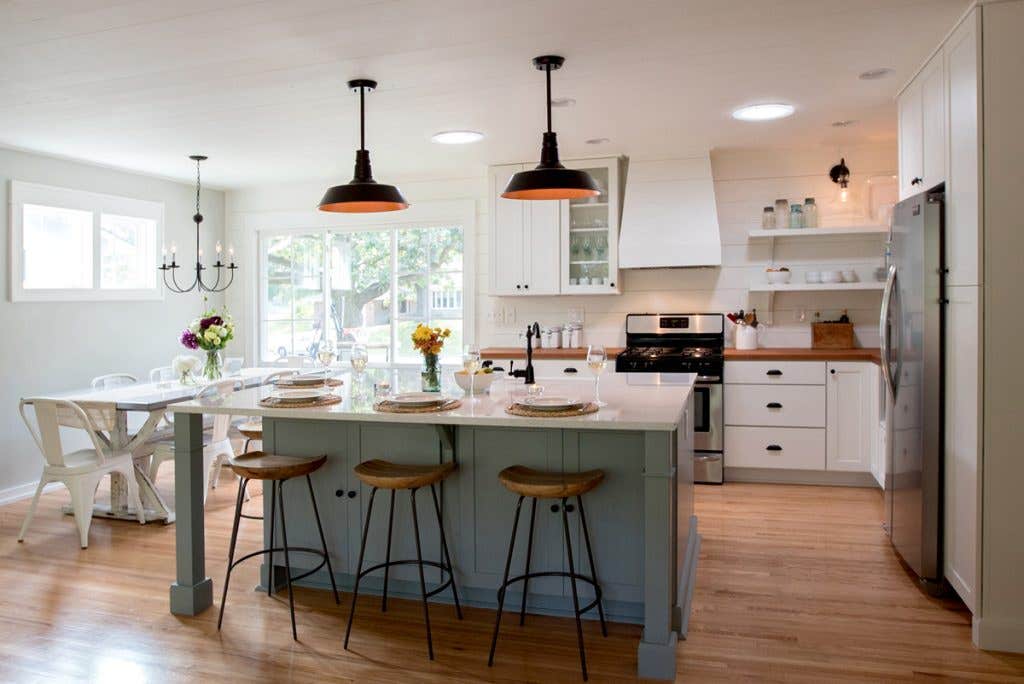 8. Let the light shine
If you're lucky enough to have great windows and natural lighting, don't block it with blinds or curtains! Natural light is the most desirable source of light because it brightens your space and adds depth. Just one window can dramatically change the look and feel of any room.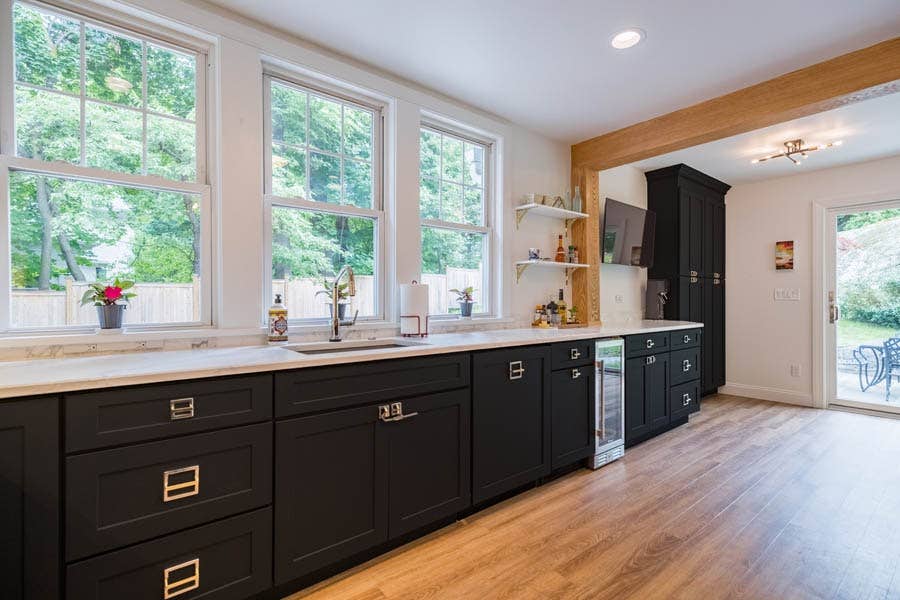 9. Mirror, mirror
To aid the natural light, add reflective surfaces to bounce the light around your kitchen. Ceramic tile in the backsplash is one way to do this. Large mirrors are another and will create the illusion of a bigger space.
Making your kitchen feel bigger is all about planning ahead and using your space intelligently and efficiently. Combining those ideas with space-saving and visual tricks, you can create a small kitchen that feels larger than life.