You're going to invest in a new kitchen, so what do you need to know when choosing cabinets? You may have begun research on door styles that will complement your home's architecture, and thought about how much of your remodel budget will go to cabinets. Style and cost, however, are not the only factors to consider.
Your Kitchen is a Workspace
Design glitches can present real hazards and hair-pulling inefficiencies. Start with the safety basics. There are standard best practices for adequate landing spaces by cooktops, microwaves and ovens. Next are slip-resistant flooring, adequate task lighting, and safe storage for knives. Efficient kitchen design includes elements you may have never considered. For example, if you are right-handed, which side of the sink is the ideal place for your dishwasher? How do you accommodate counter heights when one family member is tall and the other short? Have a professional kitchen designer (not an interior designer) create or review your plan to cover those bases. CliqStudios offers online kitchen design as a free service.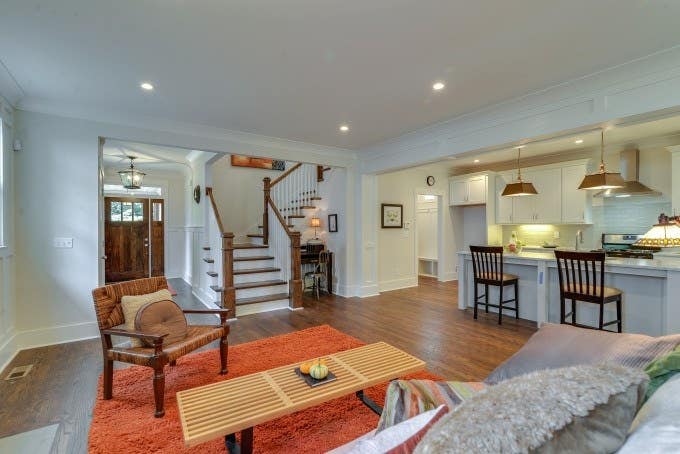 Choosing Cabinets for Your Lifestyle
There are many things to consider when choosing cabinets for your lifestyle. Are you a gourmet cook? Or do you, on a high-culinary-arts day, slap together a simple meal in ten minutes? Do you move gracefully through rooms featuring expensive antiques or artwork?
Or is your home more similar to a cyclone, with activity dictated by children, pets, and sports fans? Perhaps a member of your family has some physical limitations that need accommodation. Imagine activities when choosing each of the following: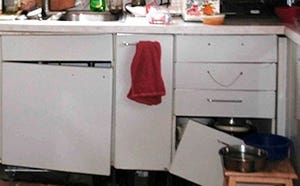 Face Frame or Frameless?
When choosing between frameless cabinetry (also referred to as "European) as opposed to cabinets with full face frames, consider strength, wear, and the ability to repair damage. Will your kitchen get heavy use over many years? Do you live with children who will be hanging off the doors or leaning on open drawers? In frameless cabinets, door hinges are affixed directly to the sides of cabinet box sides which may be constructed of fiberboard (MDF). Over time, the hinge screws could loosen. A second advantage to a full hardwood frame is that damage to a cabinet frame can be repaired. A frameless cabinet dropped during construction or hit by a rogue soccer ball may easily be crushed beyond repair.
Soft-Close Hinges are a Must
Even if you tip-toe through life, and soft-close hinges should be six-way adjustable to ensure ease in installation. You also want full-access, soft-close drawer guides, to provide easy access to every inch of storage space.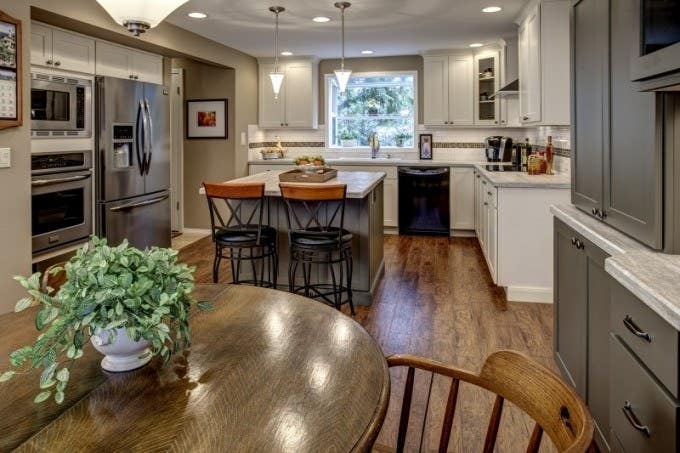 Natural or Paint?
The Signature and Signature lines have a wide range of hardwoods, stains and paint finishes available. The factory-applied paint or stain is heat-cured and has a catalyzed topcoat that will clean up easily and provide long-term beauty. Expect to pay a little more for a designer paint, but many white and natural finishes are available for CliqStudios' standard price.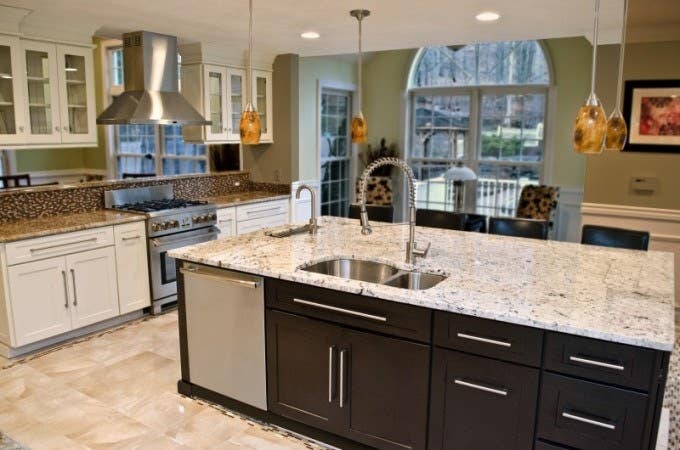 Compulsively Neat?
Organizers and storage options include pull-out cabinets, lazy Susans, spice racks, knife block drawer inserts, tray storage bases, and plate racks. If your working style is to throw it all in a drawer, these might be just what you need to inspire you to tidy up.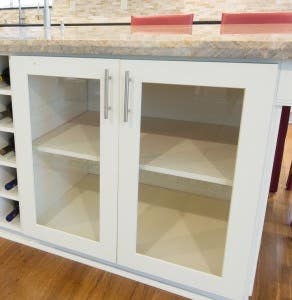 Serious cook or baker?
Splurge a little and get a lot of function. Design a baker's station with a marble stone counter and special storage for ingredients, spices, and tools. Consider a prep sink near the refrigerator, and a pot-filler by the cooktop.
Display your treasures.
Outfit one wall with a furniture-look buffet topped with glass doors, and show off your special art, fine dishes, and other treasures. (Warning—this one is not for the stuff-it-in-a-drawer folks.)
Love your kitchen.
When choosing cabinets, remember that it's the heart of your home. Your kitchen deserves your full attention to detail when you are remodeling.