A Slab door style is exactly what it describes, flat panel doors that have no ornamentation or beveling. The edges are 90-degree corners. The two different cabinet styles that offer the slab door style are framed or frameless.
American or framed is a 1 ½ inch wide face frame at the front of the cabinet box. The doors and drawer-fronts rest against the frame, and the door hinges are attached directly to the face frames. The framed style is usually a bit more expensive because it has more materials and craftsmanship involved in the manufacturing.
Pros
Slab cabinets not only look clean, but they're better at staying clean.
With the lack of ornamentation, they're easily wiped down.
Slab cabinets have a timeless look that resists most trends.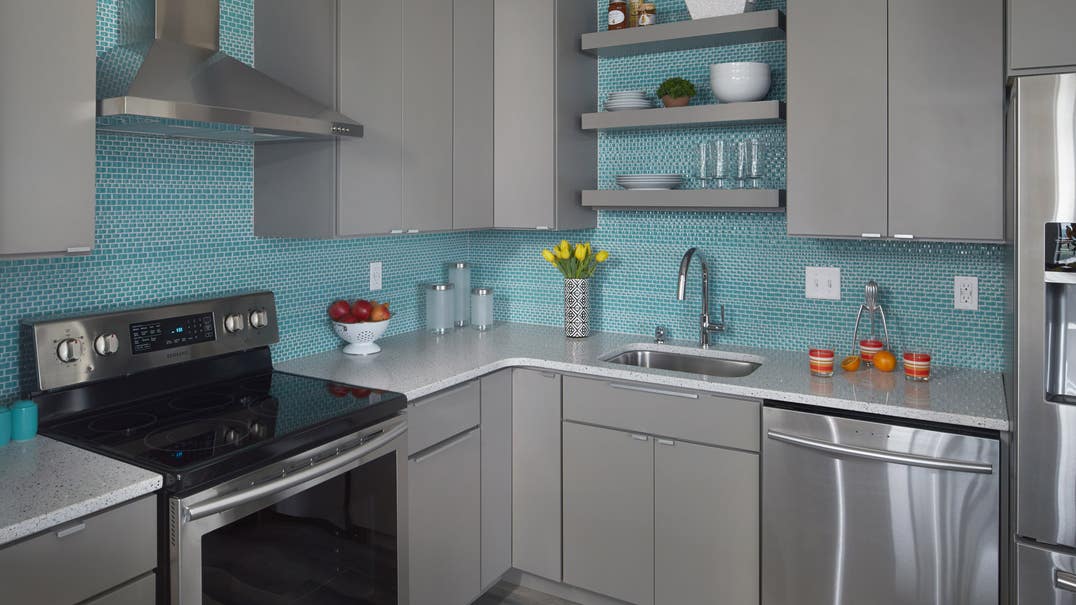 Slab Cabinet Aesthetics
Slab doors can create two different looks in a kitchen or bathroom—one that's sleek and modern, the other is plain simplicity.
If you're remodeling a modern kitchen or changing your kitchen or bath into that style, consider using solid hardwood or wood veneer slab doors on your cabinets. Slab doors create the smooth, clean, and uncomplicated lines of contemporary design.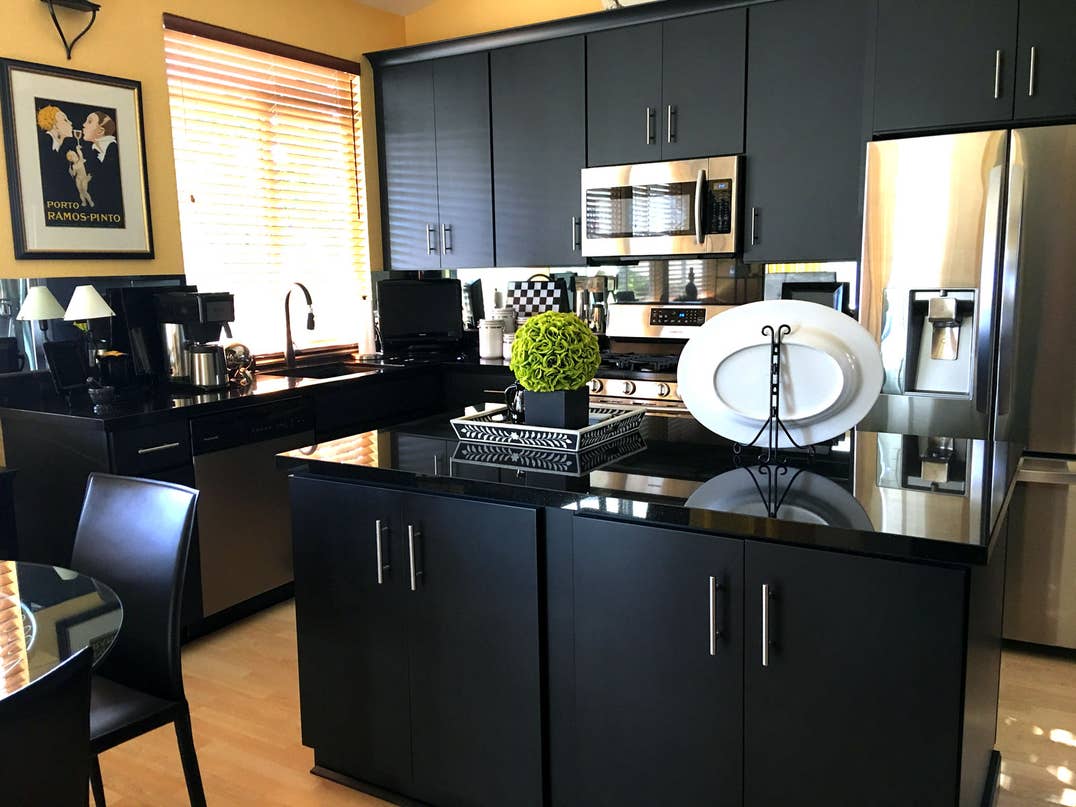 How to Select a Finish
Slab cabinet finishes tend to be either natural wood or a bold, dramatic color such as blue, red, or black. As is true of any style of cabinet doors, slab doors can be constructed in many ways, and the construction methods largely dictate the cost of the cabinets. One constant though is the fact that slab doors have no frames—they are solid slabs.
Now, Let's Get Started
Each of our cabinet lines has a slab-style option.
Craftsman Line has the Wynn style and is available in Cherry and Maple with 10 stain options
Signature Plus Line has the Jensen style which comes in 6 stain options and 6 paint options
Signature Line has the Slab and comes in 8 different paint color options
RTA has Northfield and it comes in 2 paint and 2 stain colors.
With all of these choices, order samples to get an up-close and personal look at the colors and styles. Then, connect with our design team to get started on the perfect design for your project.