As a kitchen designer, I find nothing more exciting than hearing that my clients love their new kitchen – that we have successfully collaborated to create a beautiful, functional and affordable dream kitchen.
My role goes beyond laying out cabinets that look good on the walls. As a kitchen expert, I can advise you on many aspects of remodeling. I begin by identifying your needs and wish list, budget and kitchen style. Issues we will discuss include storage, organization, appliances and design elements, including door style, colors and materials. I may also be able to help with questions about working with contractors, ordering materials and installing cabinets. In addition, I will be available for questions that arise during the installation process.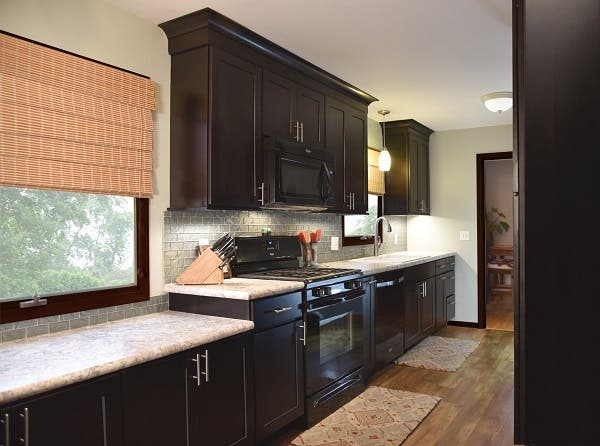 Your Role in the Design Process
Provide information. Send me as much detailed information as possible at the beginning of the project.
This will include:
Measurements of your space. The sooner you provide complete dimensions, the sooner you will have a completed design. I suggest you visit our measurement page to watch a two-minute video and download our measuring guide. These will walk you through the process. Be sure to include your ceiling height. If you have any questions about measuring, call our studio at 888-350-1242 or email designteam@cliqstudios.com. Or, you can contact me with your questions.
Cabinet style. You can order free samples. If you need more samples, contact your designer.
Appliance and sink model numbers or measurements. Appliances, particularly refrigerators and built-in ovens, vary in size. Before finalizing your design, I will need to know model numbers or exact measurements for height, width and depth.
Budget. It is important to start to think about how much you may spend on the total project. If you have a set budget, please let me know so that we can work together an stay on track. Learn what it costs to remodel a kitchen.
Timeline. When do you need your cabinets delivered?
Must-have list. These are the features you can't live without. They may include specialty storage solutions such as a pull-out spice cabinet, a material (such as granite countertops) or a feature such as a baking center.
Your style (photos). Nothing describes your style as well as photos. Do you have an idea board on Pinterest or Houzz? Send me the link, with comments about what you like in each photo.
Wish list. Here is where you are willing to consider alternatives, or can put off a purchase until later. Your wish list may include a pro-level appliance, chandelier, high-end faucet or specialty cabinet.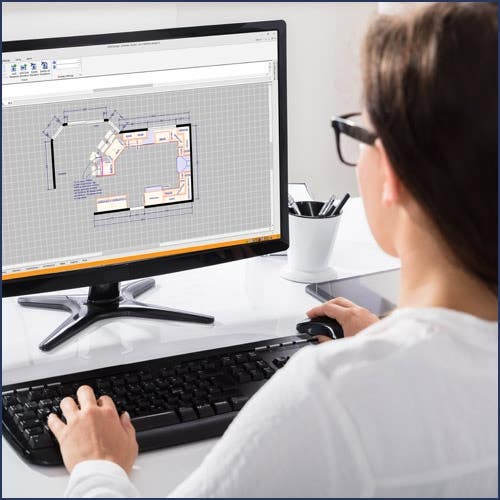 Give Feedback
After our first consultation and when you have sent measurements, I will develop an initial design and quote. Look at it carefully and respond with questions or notes regarding changes. The more detailed your comments, the sooner I will be able to complete your design and provide a final itemized quote.
Shop for Cabinets
Your design does not obligate you to buy our cabinets. However, before you make a buying decision, I suggest you read this Cabinet Buyers Guide, which tells you what to look for in construction and how to compare quality across brands. Most customers find that, for similar quality cabinets, our prices are lower than home stores or local custom shops.
Tessa Buhman

Tessa has been designing kitchens for 14 years. A passionate cook, she feels the kitchen is truly the heart of the home and should express the personalities of those who use it. Tessa begins a project by discussing style, budget and the client's wish list, then carefully considers every detail so the final result is a beautiful, functional and affordable dream kitchen.