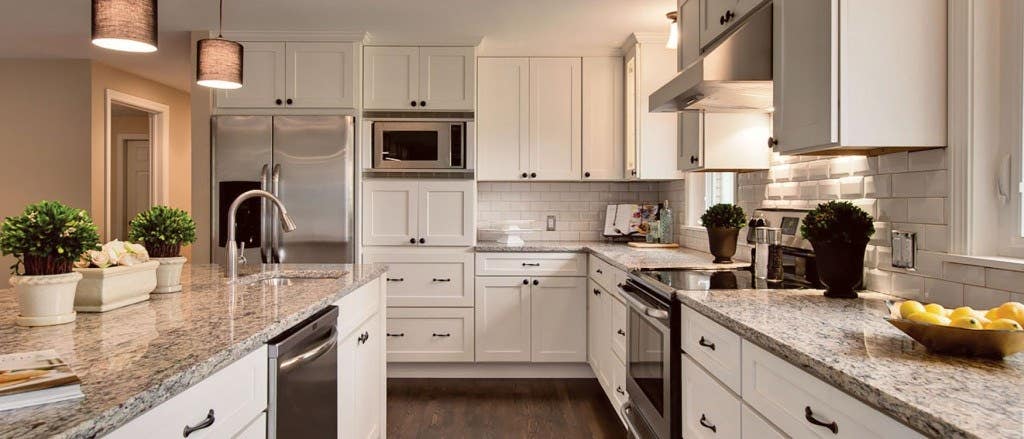 Shaker cabinets are extremely popular for their timeless style. As well as their ability to complement traditional, transitional and contemporary designs. These cabinets have five-piece doors with flat recessed panels and no bevel on the frame. The simple construction, also referred to as rail and style or frame and panel, provides a clean look.
The five-piece doors combined with five-piece drawer fronts or simple slab drawer fronts create a complete look. The doors and drawer fronts may also be inset, partial overlay, or full-overlay.
This enduring furniture style was developed by a religious community, the United Society of Believers in Christ's Second Appearing, commonly known as Shakers. Shaker values of simplicity, utility and craftsmanship. Furthermore, the design of their furniture and architecture reflect these values. Moreover, shakers kitchen cabinet were actually the first to incorporate built-in cabinetry in architecture on a wide scale.
Shaker Inset Cabinets With Exposed Hinge Barrels
The Austin inset cabinet style features exposed brushed nickel hinge barrels, five-piece drawer fronts on deep drawers and slab drawer fronts on shallow drawers. For example, this two-tone kitchen design uses black Shaker cabinets to create a buffet wall, and white to create a custom center island.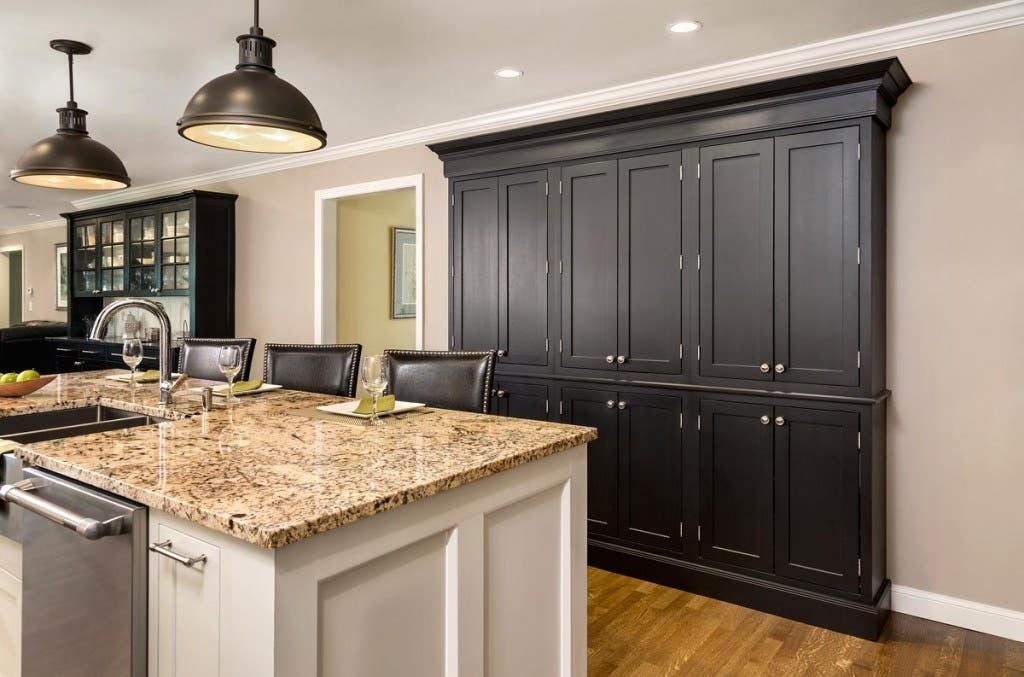 Shaker Inset Cabinets With Concealed Hinges
The Austin Concealed Hinge inset cabinet provides the ultimate sleek profile. Consequently, this unique design puts the recessed panels as a focal point.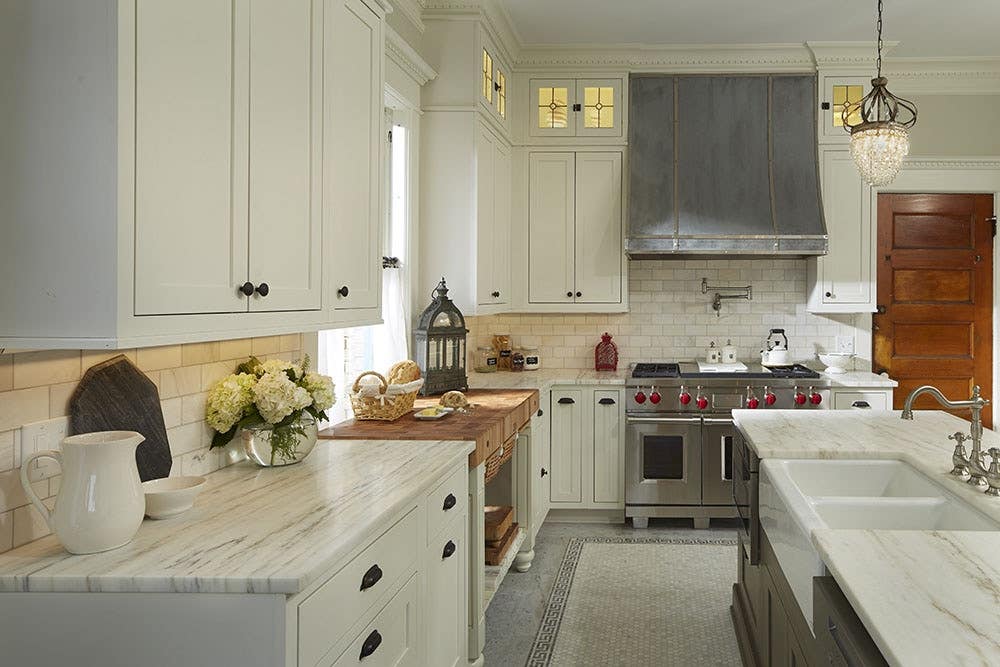 Shaker Full-Overlay Cabinets With Recessed-Panel Drawer Fronts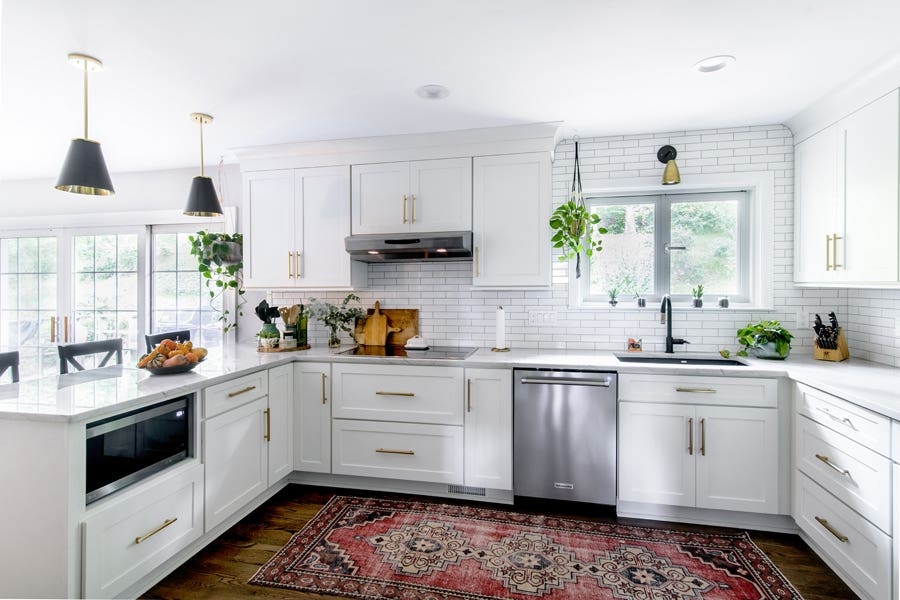 Shaker Full-Overlay Cabinets With Slab Drawer Fronts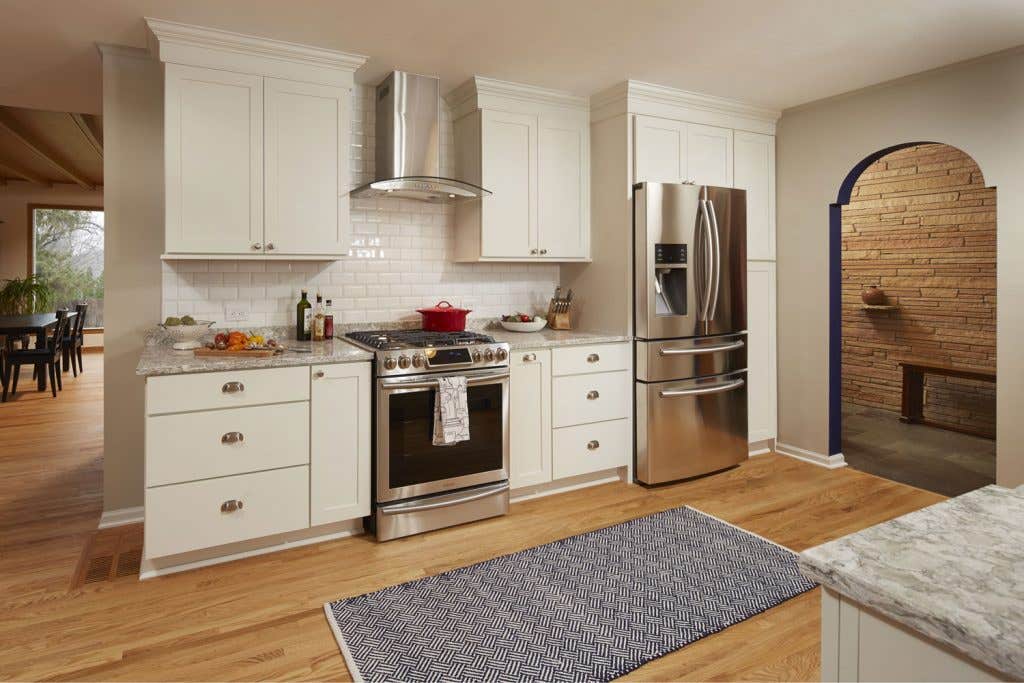 Comparing Shaker to Mission/Arts & Crafts Styles
Mission style appeared on the American design scene in the late 19th century. Similar to Shaker in design, Mission cabinets emphasize the natural grain of the wood, such as oak. They also feature heavy metal hardware.
The Shakers take credit for a number of technical innovations including, the circular saw.