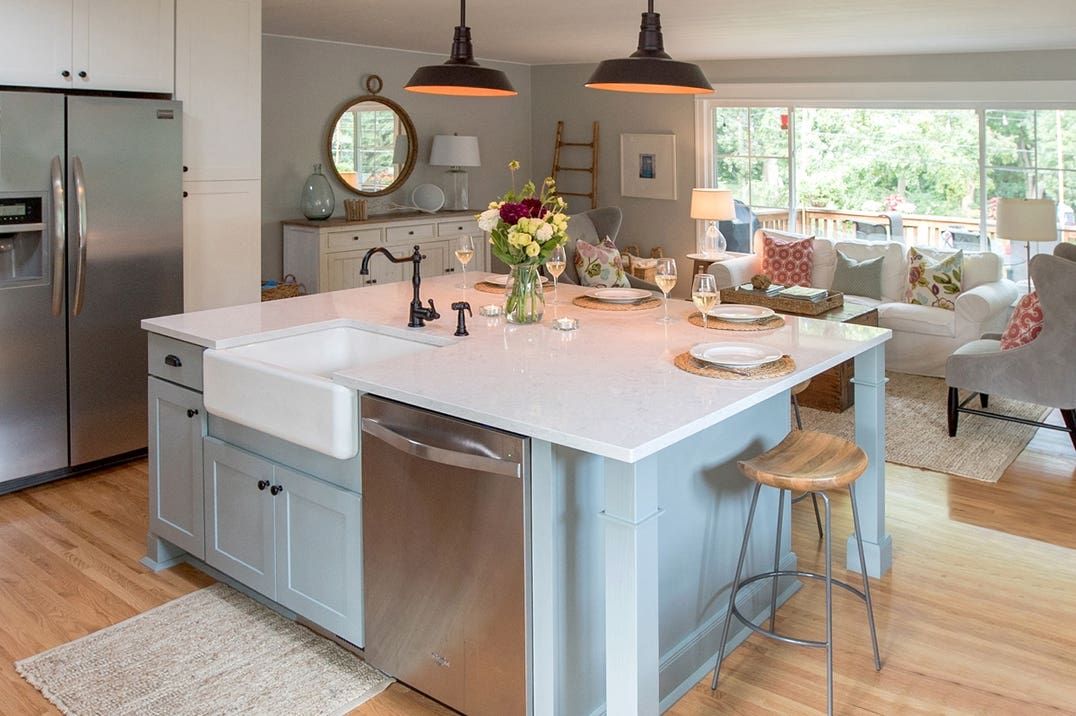 A staple design principle, the kitchen work triangle was developed in the early 20th century. In the past, industrial efficiency experts determined that the triangle connecting range, refrigerator and sink determined how efficient and safe the space was for the (single) cook. The guidelines specified maximum and minimum distances between the three appliances. As well as, the minimum countertop spaces by each.
Three-quarters of a century later, the kitchen is a multitasker where crowds gather and family and guests load up outlets with chargers. Appliances may include an oversize professional range and multiple ovens, sinks, and refrigerators.
The bulk of food prep still revolves around the cooktop, refrigerator and sink, and triangle guidelines apply. However, a multi-tasking, multi-cook kitchen must be carefully designed to prevent traffic jams and chaos. A good approach is to group activities into zones, then apply work-triangle spacing between zones.
The final layout may have more than one triangle. I think in terms of work zones for clients including the following:
The Couple That Cooks
A client who talks about the way "we" cook alerts me that there will be more than one cook in this kitchen. The design will include wider aisles, multiple approaches to the refrigerator and if possible, a prep sink.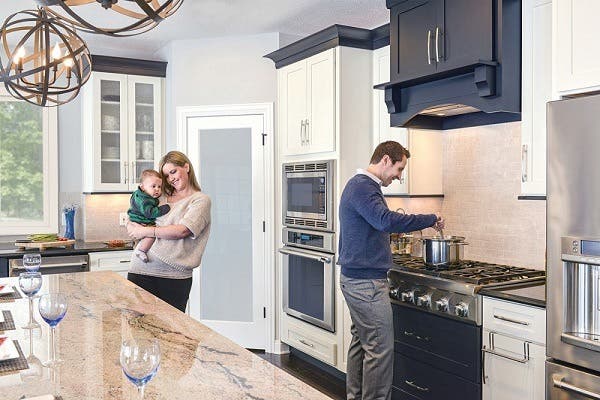 The Gourmet Chef
Whether cooking for two or twenty, the serious chef needs multiple prep stations. A prep station is where each course can be set up prior to guests arriving. The ingredient list may be longer than Star Wars movie credits, so extra refrigeration space or a butler's pantry may be necessary. And of course, double ovens, a pro cooktop and hood, and super-quiet double dishwashers.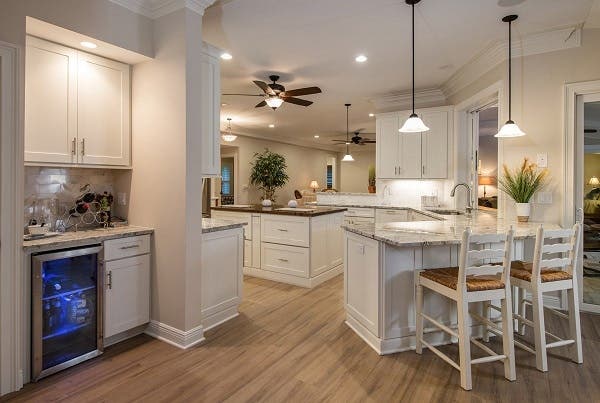 Game Day Is at My Place
For the casual entertainer, the trick is keeping guests at hand but out from underfoot. It's worth it to knock out a wall if necessary to create an island or peninsula, defining the boundary between guest and cooking zones. Include a pull-out recycling bin accessible from each zone, and an under-counter beverage fridge. Remember to save space on the wall for a flat-screen TV.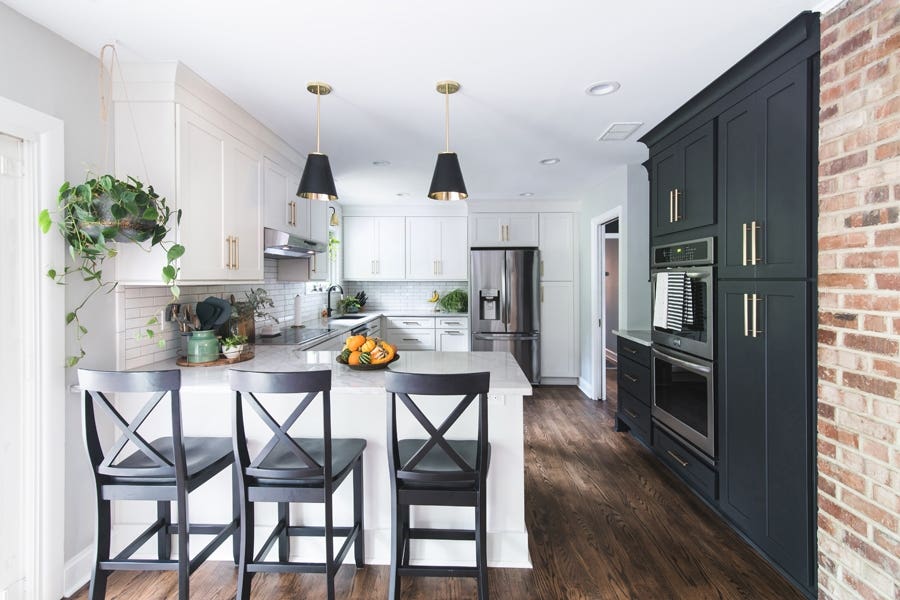 The Growing Family
When toddlers are present, safety is number one. I pay special attention to landing spaces on either side of the range, refrigerator and sink. The cooking zone shouldn't abut a traffic path and an island cooktop should be spaced well back from island seating. The after-school crowd will appreciate a snack zone with a microwave safely located at or below counter height, and plan ahead for teens,who will need a charging station for tablets and phones.

I and my fellow designers love the challenge of personalizing every kitchen design, creating spaces as unique as the people who use them. Whether your kitchen remodel involves new cabinets for your 1950's rambler, or a major addition, I suggest you contact a member of our design team at 888-350-1242 for helping getting the most out of your space.
What layout problem drives you crazy? What design feature do you love the most? Share your thoughts with our readers.