You know your style, your kitchen space, and what you want from a kitchen remodel. So, what can a professional designer add to the mix? Our CliqStudios designers are there to help you achieve your custom look as economically as possible and with optimal function. They suggest solutions; you make the decisions. Although our products are cabinetry, our designers are a great source of information on appliances, lighting, flooring, countertops, backsplash, and related issues, such as hiring contractors.
What Does a Designer Do?
In addition to formal training, your designer will have a broad perspective on kitchen design. If you have lived in your home for a while, it may be hard for you to imagine all possible uses for each space. And if this is your first kitchen remodel, it will be hard for you to estimate the cost of a feature or structural change. Your designer will talk to you about your goals, space, and resources, and advise on what is expensive and what isn't. One of our designers can look at a customer's plan and said, "Let me move the appliances. I will find more storage space for less money," and they will.
Through unconventional uses of standard units our designers help customers solve special problems and create custom looks. Need more space without moving a wall? Use wall cabinets as bases for a shallow storage/work space on a previously blank wall. Do you want a custom furniture-look? Create a buffet by topping single-drawer units with open shelves or tall cabinets featuring glass doors. Take a void door cabinet with matching interior and you have a place for the oversized microwave! Do you need to squeeze a kitchen into a loft? Our designers will suggest options to accommodate for your smaller space.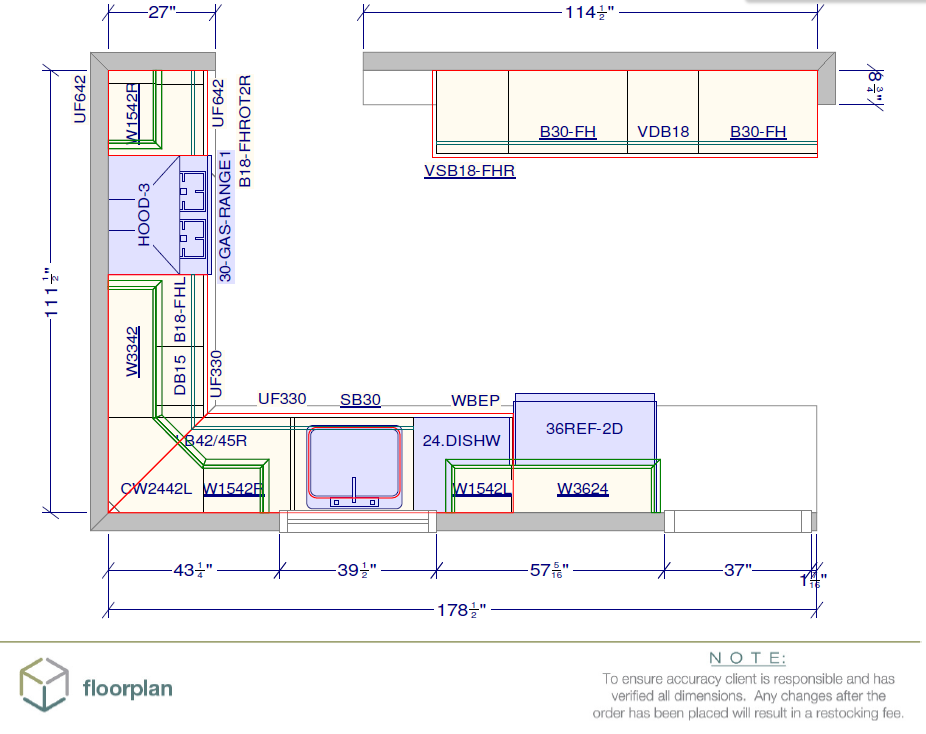 Still Don't Think You Need a Designer?
You can come to CliqStudios.com and complete a cabinet order without requesting design services. One of our designers will still examine the order and look for possible errors, such as the absence of fillers, molding, toe kick, and finished end panels. If there is a concern, the designer will call to double check details and measurements. You may not realize cabinet design has changed over the years, and a filler is necessary at an inside corner, or that all floors are uneven and require quarter-round to cover gaps. By ensuring the order is complete and accurate, the designer may prevent a two or three week delay in construction.
DIY?
Do you want to DIY your project? For best results, from measuring and leveling through coping trim, we recommend a first-timer consult a how-to book and watch instructional videos before starting each phase of construction. And don't be afraid to call after your cabinet order is complete. Your designer will still be available for questions and may have suggestions to get you over the sticky parts.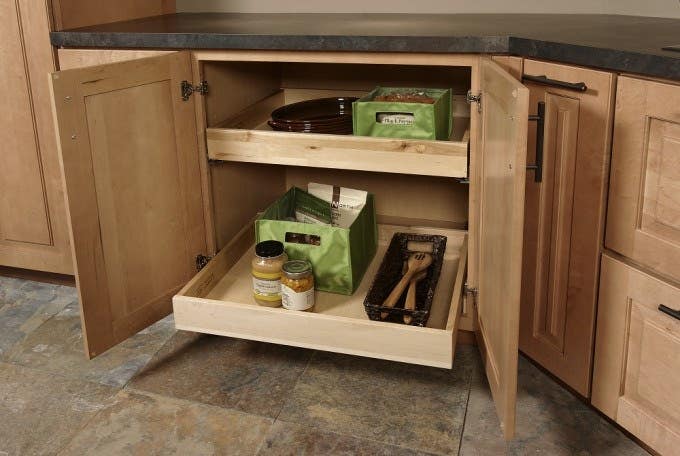 It is important to us that you love your kitchen remodel. Our free design service is one way we make that happen.