In a recent Star Tribune article, three designers shared their secrets and opinions about designing kitchens. For homeowners building new homes or planning a remodel, Michael Anschel, Lisa Peck, and Tan Nguyen offered valuable design ideas for reducing expenses, while also creating a well-designed space that will look good for years.
Here is a summary of their advice:
Use Warm Colors
For the main elements of the kitchen choose warm and neutral colors to create a welcoming space. Accent with color in the kitchen's smaller items, like the light fixtures, cabinet hardware, artwork, and displayed cookbooks.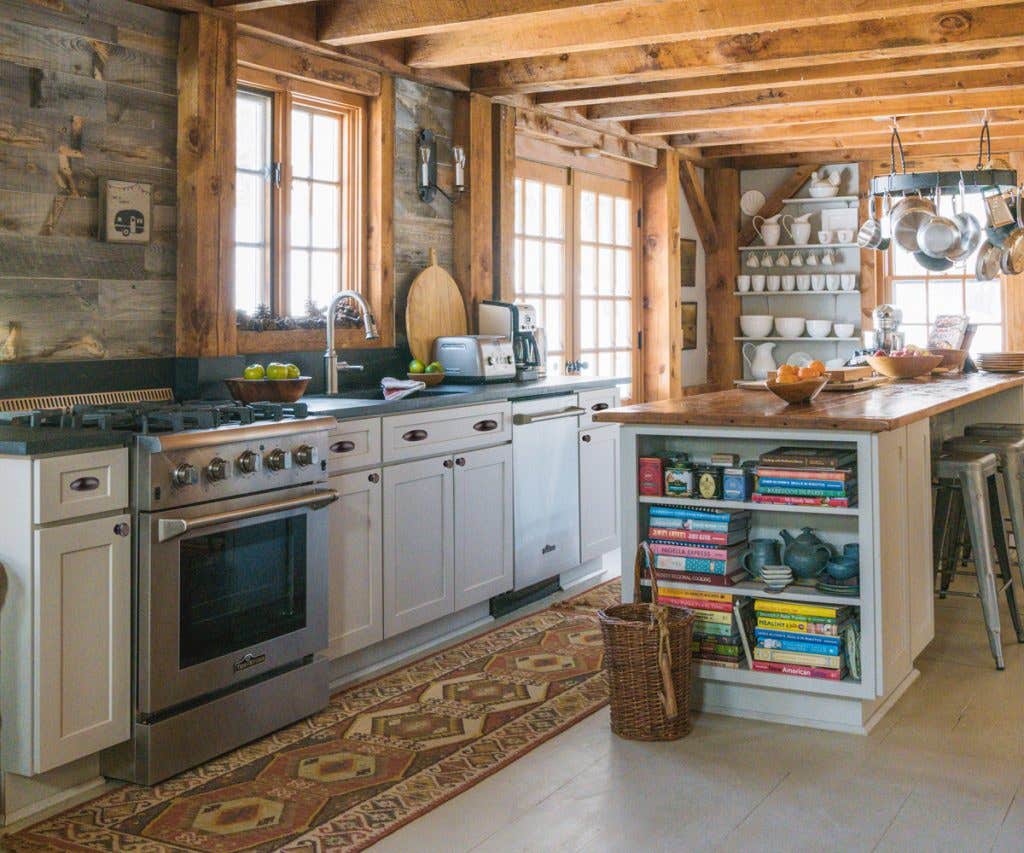 Open Shelving for Spaciousness
Cabinets are the most expensive part of a kitchen. To reduce the cost, eliminate upper kitchen cabinets in favor of open shelving. Not only will the reduced cabinetry cost let you spend more in other areas (appliances!), but open shelving creates a more spacious, easy-going environment and opens the counter space.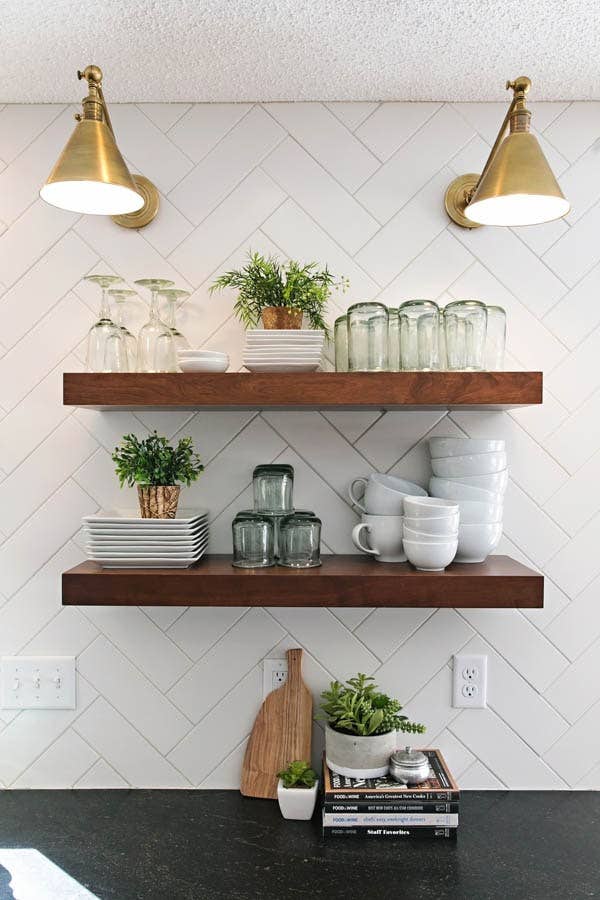 Caution with Glass Cabinets
Don't use glass cabinets throughout your kitchen. If your cabinets tend to be jammed full and/or you're a bit messy, glass cabinets aren't a good idea. However, if you really want glass, opt for frosted glass to hide the insides.
Bright Lighting Ideas
Use a variety of lighting to add functionality and a visual dynamic to the space. Incorporate natural lighting, task lighting, and under-cabinet lighting.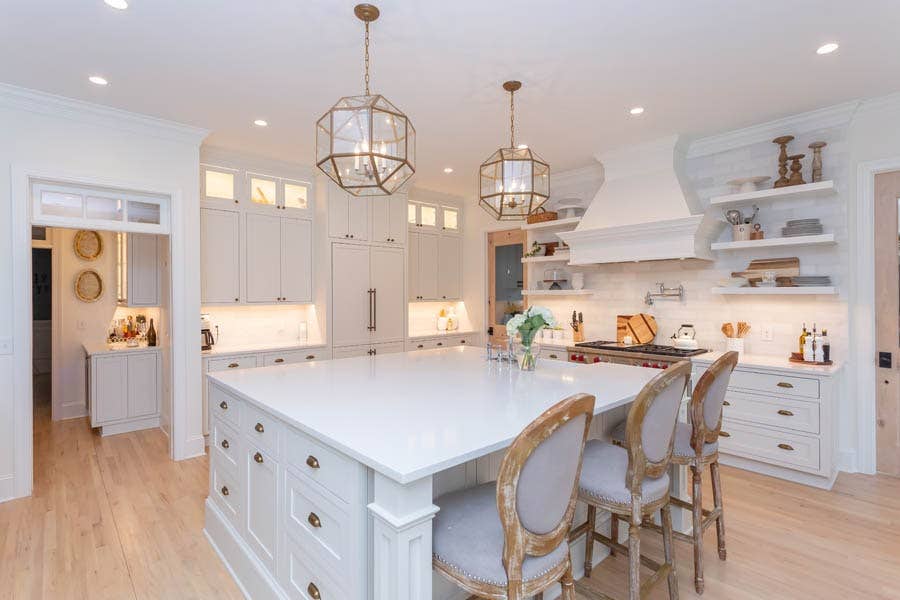 Less is More
Don't pack in storage, décor, and fixtures. Keep it simple, not cluttered.
Plan Your Storage Ideas Before Actual Cabinet Design
Plan your storage before you design your cabinet layout. Know where you want to put things, and design your cabinetry around these thoughts. For example, use shallow drawers for silverware and deeper drawers for bigger items.Don't pack in storage, décor, and fixtures. Keep it simple, not cluttered.
Mix & Match Counters
For an interesting look, mix and match countertops. Who says they all have to be the same material?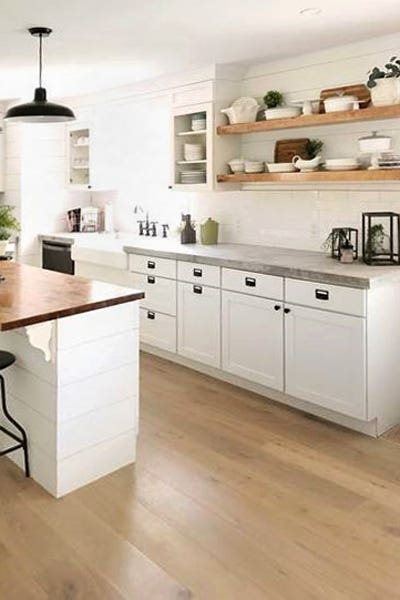 Make a Splash with Your Backsplash
Because the backsplash is a smaller part of the kitchen, splurge and buy something more expensive to add extra personality to your space. However, make sure to choose something timeless with subtler patterns so you don't regret your purchase in a few years. Explore more of CliqStudios backsplash secret ideas here.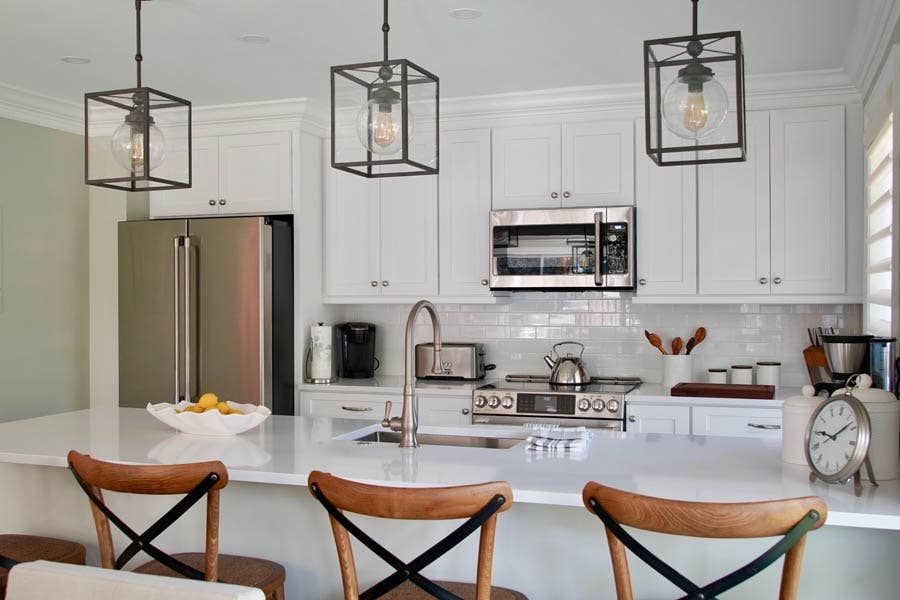 Kitchen Command Center
Many families want a small command center or kitchen desk for their kids to do homework. Often this space features a computer, bulletin or chalk board, and places for keys and mail. This is a great way to bring the family together in the kitchen.
What are you favorite stylish kitchen design secrets that you'd like to share? Sound off in the comments!