We work on a lot of remodeling projects and know the right paths to take to achieve a great end result. Because we know a thing or two about remodels, we're familiar with where projects often experience avoidable hang-ups.
Here are some tips for avoiding the common pitfalls of bathroom remodeling: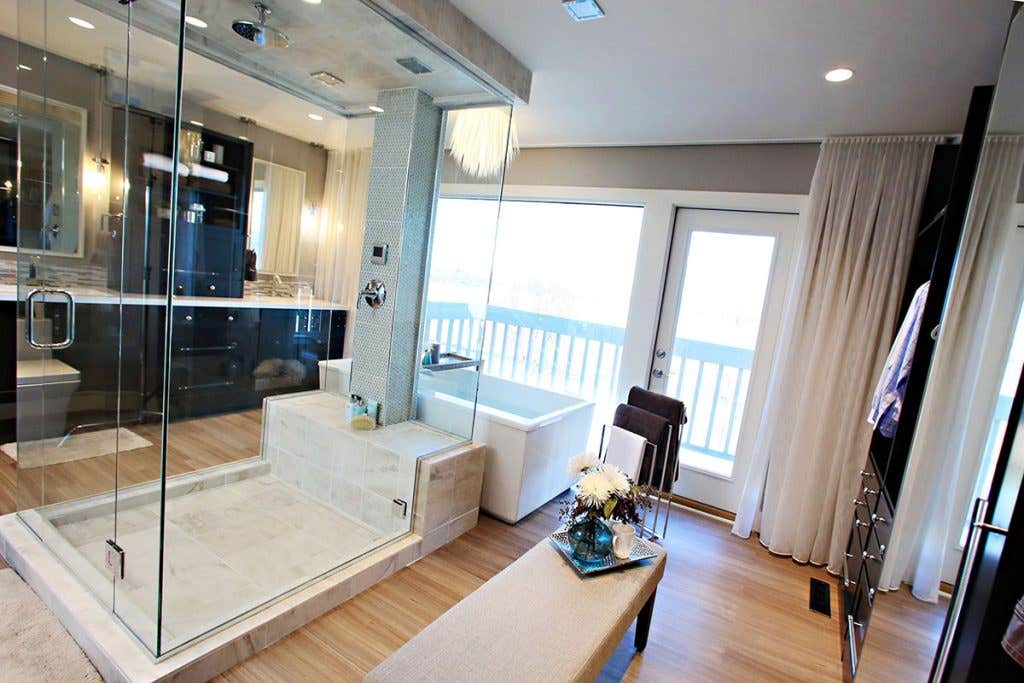 Don't Keep Yellowed Fixtures
We worked on a bathroom remodel that was featured in an editorial in Midwest Home magazine. The bathroom needed a new, jetted tub because the 20-year-old version had two burned out motors. The tub had also yellowed to an unsightly color. A lot of older acrylic fixtures turn yellow after years of use. In this particular remodel, the old tub plumbing and jets encouraged mold growth in between use. Black flecks of mold would circulate at every bath time.
Look for anti-microbial fixtures that will inhibit mold growth. Also, look for quieter motors for a more relaxing experience. The new American Standard Studio tub is labeled "EcoSilent," which means it is a lot quieter than other models.
Learn more about CliqStudios lighting tips and ideas perfect for any space.
Don't Assume Your Faucets Will Fit
Make sure to check the reach of your tub spouts and sink faucets before you commit to the purchase. Check to see if your tub faucet can be deck mounted or not. All faucets are not created equal and some need to be installed right on top of the tub deck or sink ledge to reach the drain.
Another feature to check is the type of faucet you are buying. Is it a widespread faucet? Those faucets are 8 inches from the center of each handle. Or is it 4 inches from the center of each handle? These faucets usually come with an escutcheon or mounting plate for your deck or counter top.
Don't fight Your Architecture
We replaced a rotting window with a new one because the roof had been leaking over the sill. We thought about reconfiguring the tub area to include a larger window but realized that the architect had designed the outside footprint of the home consistently on that side, and we didn't want to change the symmetry.
Make sure to check both sides of the structure when replacing windows to maintain the curb appeal. Consistency adds value to a home and seemingly random additions and remodels devalue a property.
Don't Blow Your Budget on Structural Changes
If you are thinking about placing a curb-less shower in your new bathroom be sure to check out your floor joists. We've designed them twice into our remodels, and both times we had to consult with a structural engineer to reinforce the floor joists below.
Because we were cutting down the joists to lower the drain, the joists had to be built stronger to support the load. In both instances, this added thousands onto our budget. Determine your must-haves and consider your line items before you start your project to make sure you don't go over budget.
Don't Take Away Functionality
Four-piece bathrooms sell better than three-piece bathrooms and three-piece bathrooms sell better than two-piece bathrooms. If your bathroom already has a separate tub, shower and vanity, the best advice is to keep it that way if you can.
Adding functionality increases the value of your remodel and your home. So if you can expand into a closet and add that separate shower like we did — do it. We were able to add a beautiful skylight in a shower by building into a closet area. Everyone who sees that shower sighs at the sight of natural light pouring into the open shower stall.