Whether your style as an entertainer involves a taco bar on game night, or a gourmet cooking event, your kitchen will be on center stage. Take a step back and view the kitchen from a guest's perspective. How will you dress it up to receive company? Pay careful attention to details such as the backsplash and finish molding on top and bottom of wall cabinets and cabinet ends.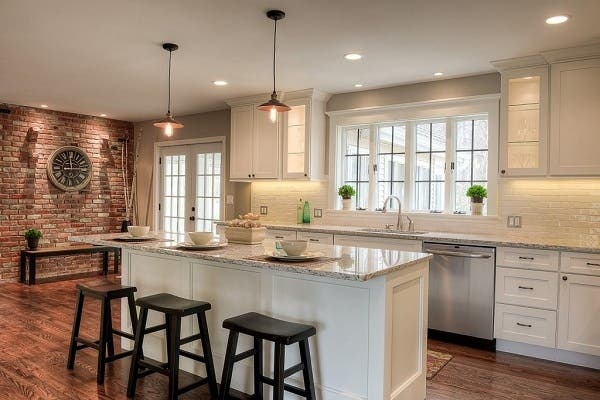 Islands, Windows, & Crown Molding
When planning the layout, include an island or peninsula so you can interact with guests while moving freely through your work zones. In the kitchen above, guests at the island have the best seats in the house. An island view through a wide bank of windows is always welcoming. Flanked by glass-door cabinets and a display of fine glassware, the windows create a beautiful focal point and light effect. Cabinetry accessories include crown molding that blends with the home's architectural trim, custom end panels on the island, as well as the narrow light rails. The entire space has a finished, company-ready feel. Design by Kara Lepley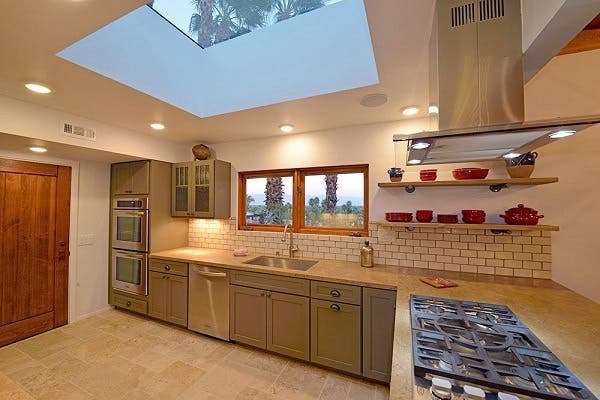 Open Displays
Here, a deep peninsula maintains a safe distance between guests seated at the countertop and the professional cooktop. A beautiful focal point, open shelves display artisan pottery and call attention to the stunning view through the adjacent window. More furniture than cabinetry, the shelves are a perfect transition from the working kitchen to living and dining areas. Design by Tessa Buhmann.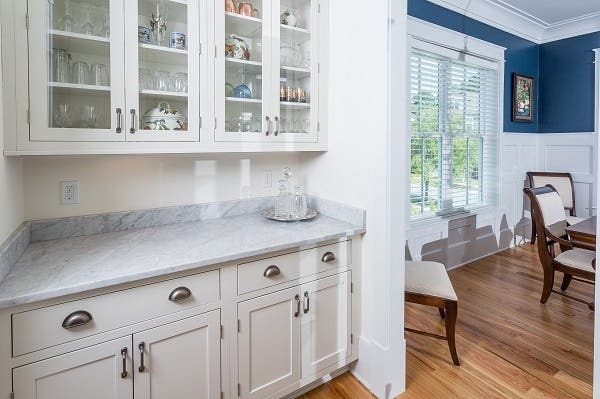 Butler's Pantry
If your entertaining style involves caterers or formal dining, a butler's pantry is indispensable. See the adjacent pro kitchen. In this luxury home, a galley-style butler's pantry connects the formal dining room with the food preparation area. Furthermore, providing countertop space for serving and storage for crystal and china.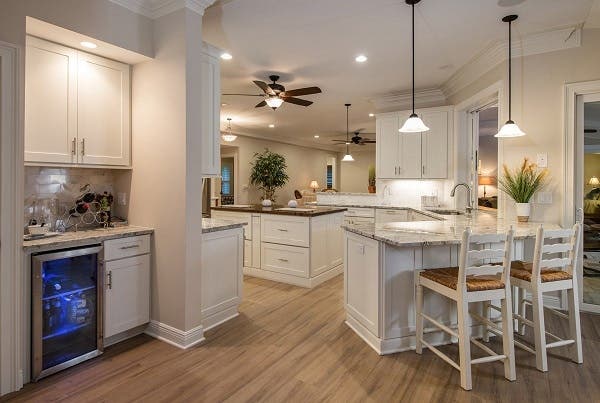 Ready for Guests
This open kitchen is ready to entertain a crowd. Firstly, the hosts have multiple prep stations and work zones are separated by guest-free traffic lanes. Second, the adjacent built-in bar and expansive perimeter of peninsula and pass-through counters facilitate serving and mingling. Design by Sammi Lindemann
What design features do you appreciate as a guest? As a host? Share your ideas with our readers.