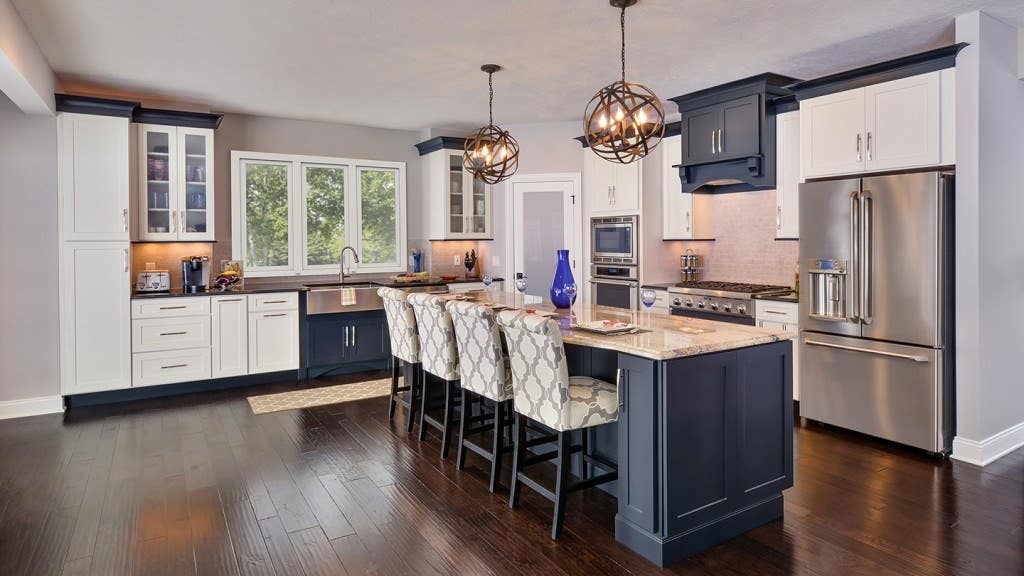 Smart, Sassy and Social: Bar Stool Decor
Counter stools are the finishing touch for an open kitchen design with a furniture-style island or peninsula. Choose stools that blend with both kitchen and living decors to reinforce your open design. A bonus – when you use the counter for serving, you can tuck the stools around your living area for casual guest seating.
In the kitchen pictured above, gray and white print, upholstered counter stools reinforce the two-tone cabinetry, as well as transitional-style pendant lighting.
---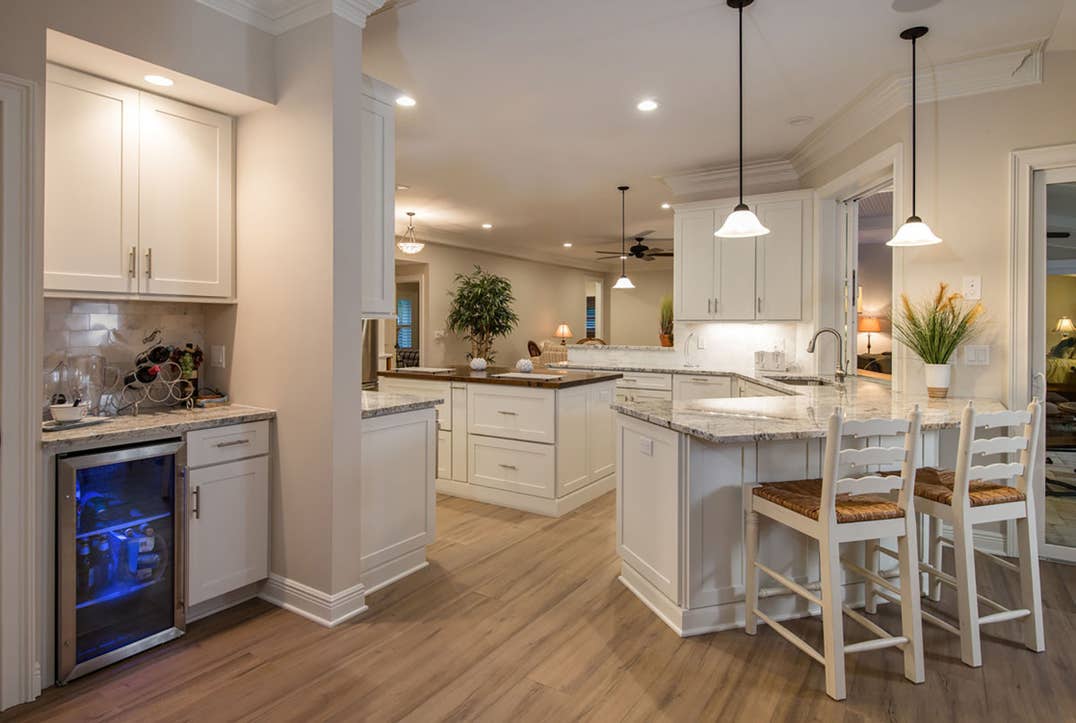 Wicker Whimsy
Colonial style wicker-seat counter stools offer a warm welcome to family and guests. The kitchen above, for example, features a beautiful furniture-style cabinet design. With decorative door panels and ogee toekick molding, the peninsula, island and end cabinets bring the room together.
---
Soft Gray, a Touch of Sophistication
Neatly upholstered in gray, these counter stools seamlessly blend into the kitchen decor. Decorative raised-panel cabinets, finished in Painted Blue-gray, are the perfect base for the transitional interior design scheme. Moreover, the heathered gray countertops reflect the natural light and bring the room together.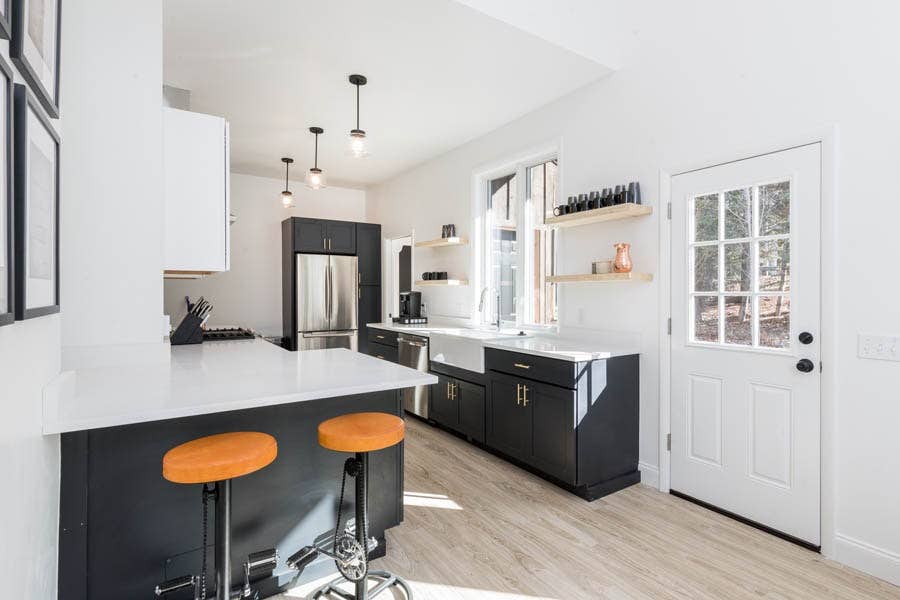 Compact Seating: The Backless Bar Stool
For a slim profile, consider backless bar stools. They present a simple yet charming atmosphere. Additionally, backless stools with unique features, complemented by matching decor, offers a warm invitation to have a seat. In the kitchen above, the lack of a kitchen island replaced by the large peninsula, presents limited seating. Furthermore, backless stools often allow for more individual seating opportunities without crowding the space.
Create a Custom Island From Semi-Custom Cabinets
A frequent question for our design studio is, "Do you sell islands?" Our answer? Every island we sell is unique, designed specifically for that customer and built from semi-custom cabinets. Call us at 888-350-1242 for information on our free kitchen design service.