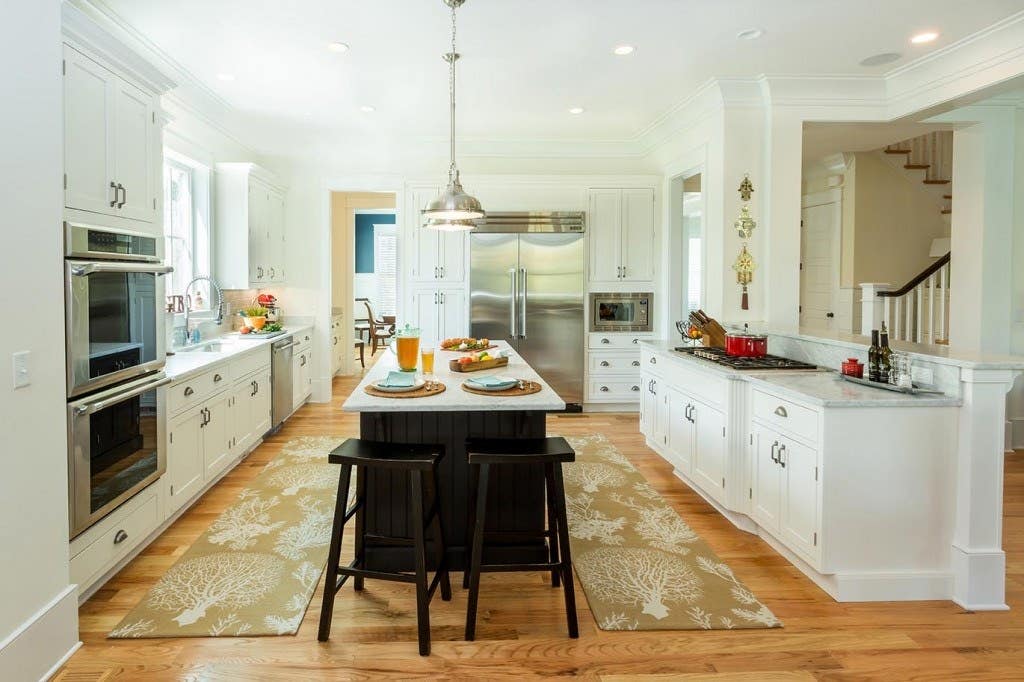 Why would a builder choose CliqStudios cabinets for his own home? In Chad Colman's case, it's because he chose them for other people's homes first and came away duly impressed.
Colman is a contractor on Daniel Island in South Carolina, and his relationship with CliqStudios stretches back three houses. It began in the finishing phase of a home when he searched locally for high-end cabinets for the master bath. He found the prices unreasonable. That led him to the Internet, which led him to CliqStudios and a revelation. He realized that he could have cabinets of identical quality to the finest local kitchen stores yet pay significantly less. He was so pleased with the outcome, he chose CliqStudios again for his next project, a 5000-square foot spec house. So pleased with that outcome, he chose them once again when it came time to build a dream home for himself and his family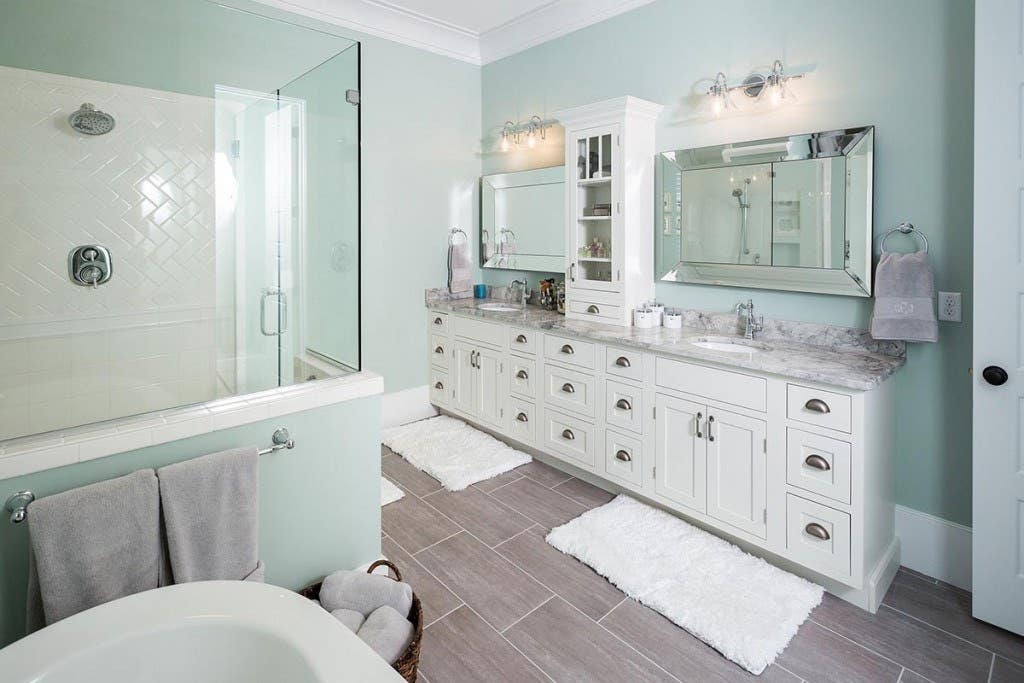 The Perfect Fit
For his own home, he used CliqStudios cabinets in the kitchen, pantry, and master bath, opting for the clean look of Shaker Inset style doors. As a builder, he and his wife were especially impressed by the quality of the inset doors. "If your doors are in front of the frame you can adjust them a thousand different ways," he says. "But with the high-end look of inset doors, they have to be perfect." Direct from the CliqStudios factory in Indiana, they were perfect.
Colman loved the savings he enjoyed on his gleaming new kitchen – over 30 percent off of what he would have spent locally, he claims. But he also appreciated the design process.
"I loved emailing out a hand-drawn sketch and some dimensions," he says, "and then receiving back beautiful 3D drawings and detailed plans." The designer suggestion he especially likes: the Mission-style mullions on the glass cabinet in his master bath.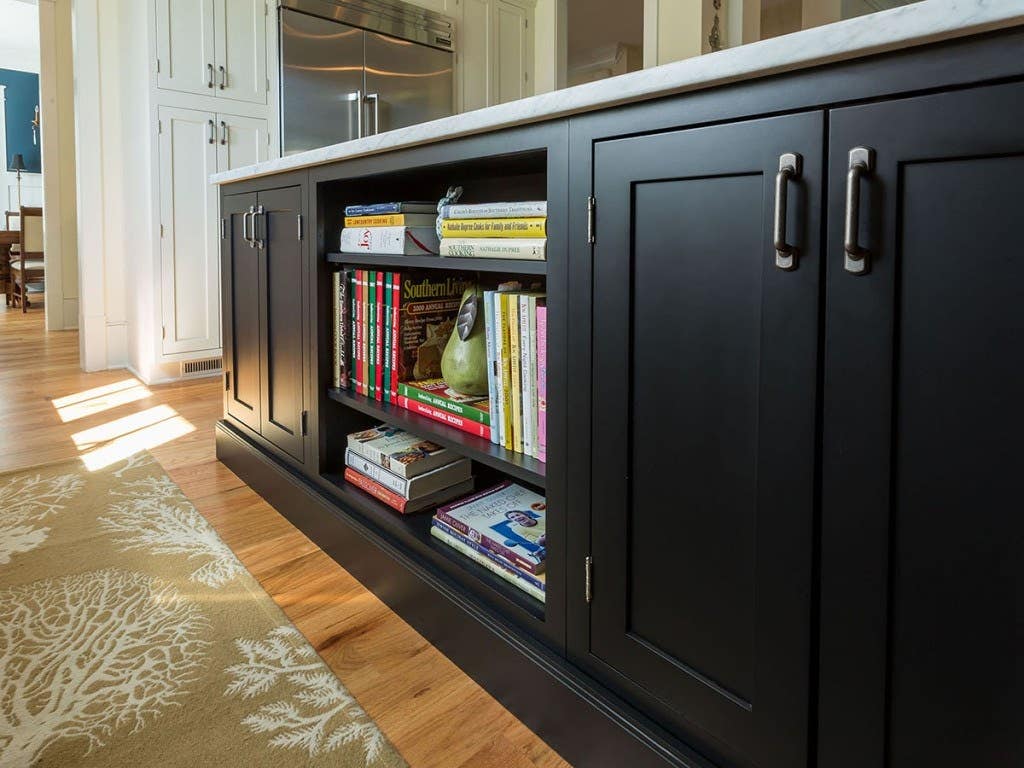 He also appreciates the island and shelves, designed in a dramatic shade of black contrasting the rest of the kitchen.
It seems when you build a better cabinet at a great price, builders take notice.