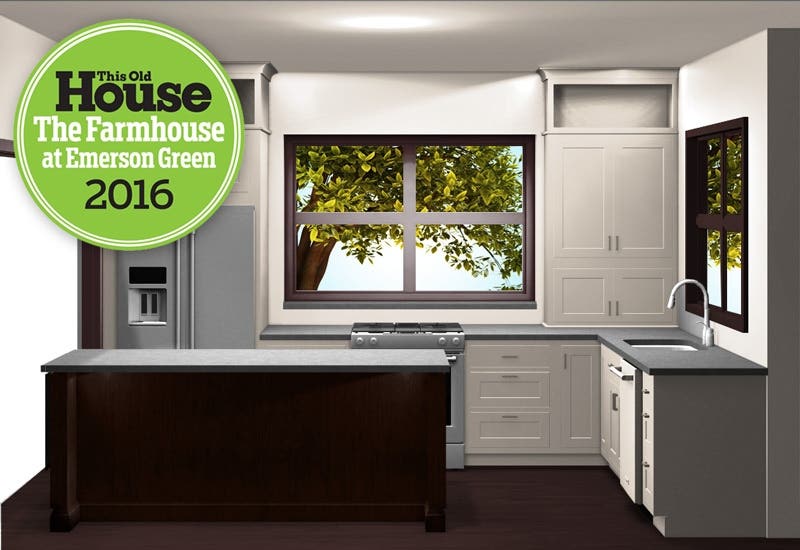 Working With This Old House, Idea House 2016.
In 2015, This Old House built the first Idea House in Cloudland Station, Tennessee. The home blended historical architectural detail with modern amenities. Furthermore, the response to the house and its timeless-yet-comfortable style, was very successful. So, there was no question about a second project. This Old House Idea House 2016 will be The Farmhouse. It's one of 124 homes at Emerson Green, a planned neighborhood in northern Massachusetts.
The project bid outlined the standards set for This Old House Idea House 2016:
High-value/quality construction
Low-maintenance/long-lasting materials
Net zero/energy-efficient
Smart use of space/storage
Traditional farmhouse style
Fresh décor for today's lifestyle
Taking on the Project
With the guidelines in mind, our company was a natural fit for this project. Our promise to high value, quality in construction, and long-lasting materials is certain. Read more about our Signature line Limited Lifetime Warranty. In addition, our kitchen designers are experts at making the most of a space, smart use of storage and personalized design. For example, our Shaker Inset cabinet is a perfect fit for a perfect farmhouse style.
However, we still wondered, did something else set our company apart so we were chosen? I called This Old House's, Claudia Jepsen, with that question. "Our readers and viewers are cost-conscious, hands-on DIY types," replied Claudia. "CliqStudios' is open about construction details, one-on-one kitchen design service and factory-direct pricing provide the value they are looking for."
She described our customers perfectly! They are amazing, creative people, ready to get to work. Furthermore, we look forward to following this project. Check back soon to read our next Idea House article. The article will give you a inside look at the challenges the layout presented for kitchen designer, AJ Johnson.