Cabinet Hardware Is the Finishing Touch on a Kitchen Design.
Certainly you will choose hardware that works well with your cabinet style and finish. But this is also an opportunity to enhance a color or style introduced in your countertop, appliances, light fixtures, faucet, flooring or paint. Below are some examples, along with tips on how knobs and pulls can kitchen design pop.
---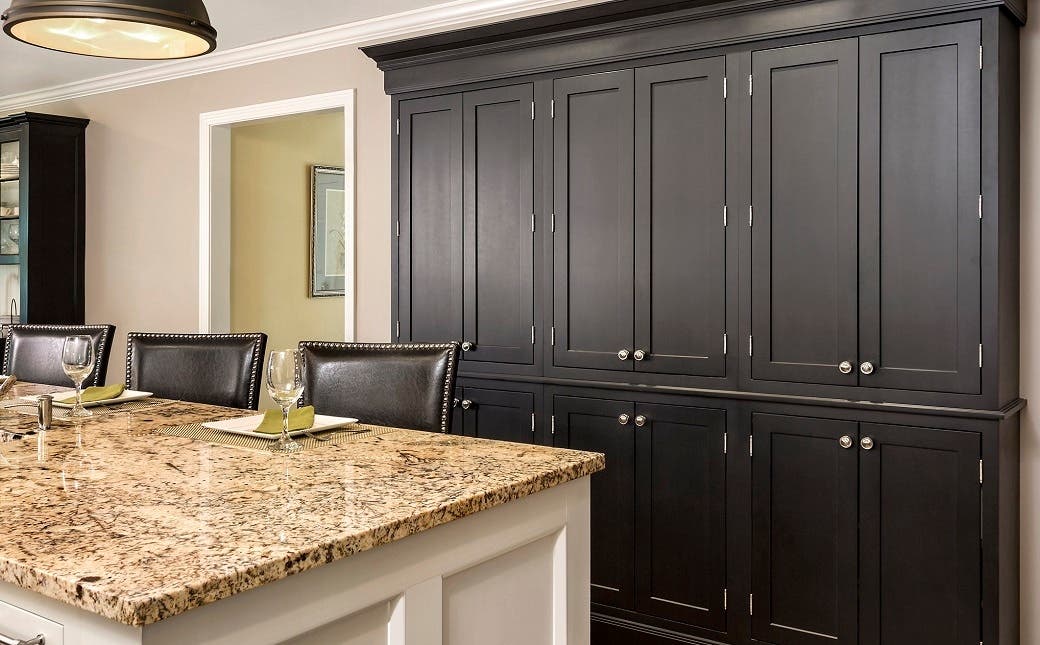 Does Your Cabinet Style Feature Exposed Hinges?
If your cabinets feature exposed hinges, choose hardware in a matching finish. On this wall of inset Shaker cabinets, brushed nickel knobs subtly complement the exposed hinge barrels for a seamless effect. The finish is reflected again in the nail trim on the bar stools.
---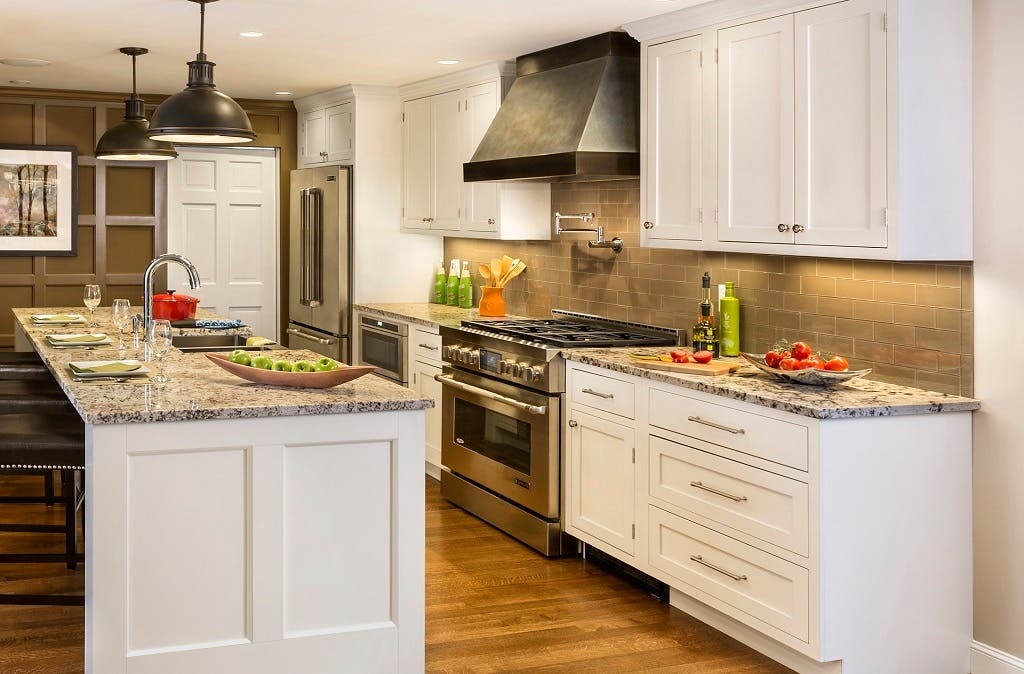 Use Bar Pulls in Proportionate Lengths.
Euro style bar pulls in lengths proportionate to drawer width and door height provide a balanced, graceful look in this transitional kitchen. The homeowner chose a stainless finish to coordinate with the appliances, sink and faucet.
---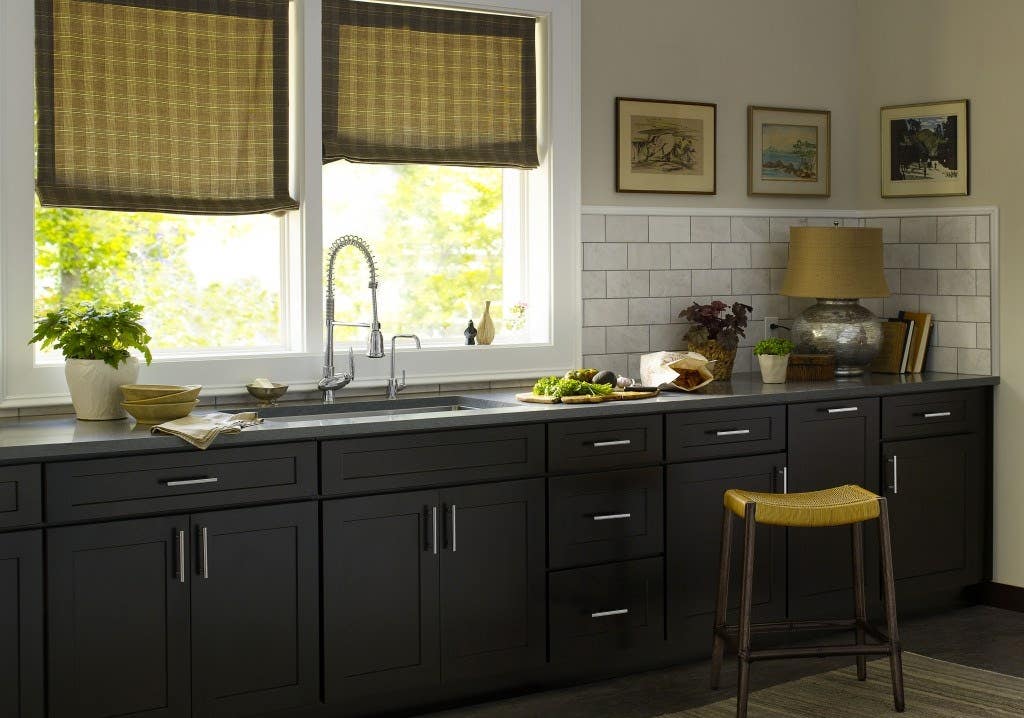 Hardware Can Support the Role of Faucet as a Focal Point.
In the kitchen above, Euro bar pulls reflect the contemporary styling and finish established by the industrial-look faucet.
---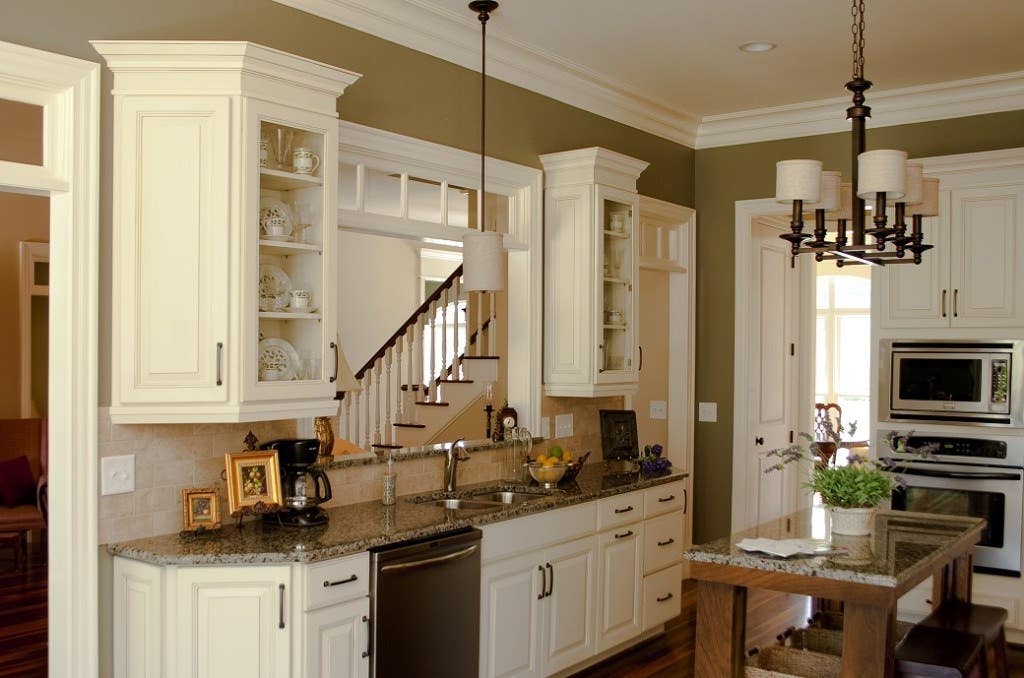 Choose Hardware to Complement a Light Fixture.
Oil-rubbed bronze cabinet hardware complements the style and color of the island chandelier and stair banister. The deep color enhances the effect of the hand-rubbed glazed finish on the cabinetry.
Read more about CliqStudios lighting solutions here.
---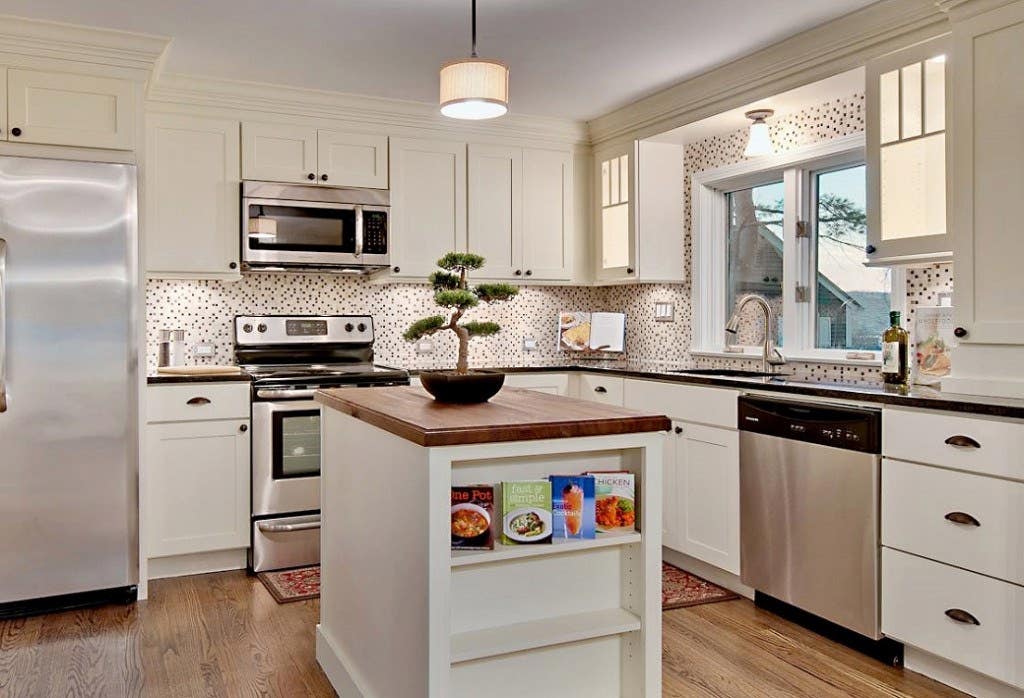 Cup Pulls for the Farmhouse or Country Look.
Cup pulls perfectly complement a farmhouse sink or country kitchen style. Use them with slab or raised-panel drawer fronts. Avoid using the cup pull with a recessed-panel drawer front, since it limits access to the pull.
---
Shop for Value, Not Price.
Cabinet pulls and knobs put in years of hard work, so quality is important. Feel the back of a pull or knob—you want a solid piece with the fashion metal all the way through, not a thin piece of pressed metal. You will often find the best prices online, where you can also see customer reviews. It may be worth a few dollars in shipping to order samples before buying hardware for the entire kitchen.
Tell us about your hardware favorites in the comments below!