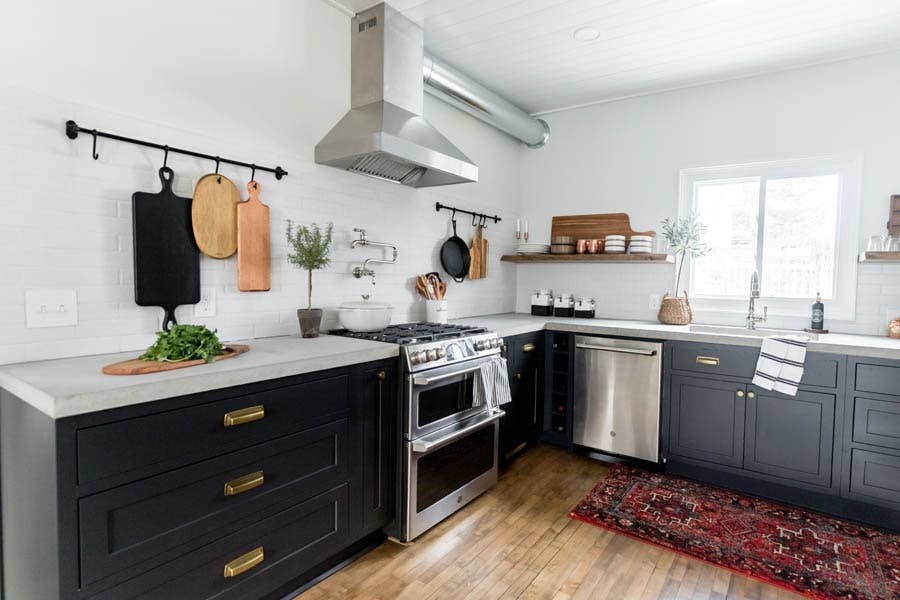 Is this the year you give yourself the gift of a new kitchen for the holidays? The year you entertain in a space that projects your style and accommodates family and friends with ease? Get the ball rolling today, and you will be cooking up a storm in a few weeks.
It Takes Time
You can complete the remodel process in about ten weeks. Then allow some extra time for adding décor and finishing touches and as insurance against unexpected issues.
First Steps
Where to start? With your idea file, photos and a list of must-haves and wants that will help your designer and contractor bring your vision to life.
Next, before talking to contractors, lock down a budget, get a professional kitchen design, and shop for cabinets and other materials. You want to provide each contractor you interview with the same detailed specifications.
Finally, hire a contractor and order cabinets, flooring and appliances. Be ready to move into your temporary kitchen when construction starts. With the exception of items you will use in the temporary kitchen, pack up all cabinet contents and stash them safely out of the way before construction begins.
We know you will love your new kitchen!
Here are some additional resources you may find helpful:
Do you have any questions, or suggestions for our readers? Share your thoughts in the comments below.