Painted cabinets finished in a designer color are a wonderful way to create a unique space and express your personality. Kitchen cabinets, however, have to stand up to years of assault from grease, colorful foods, fingerprints and other hazards. The heat-cured factory finish on your CliqStudios cabinets is up to the challenge. However, you will need to follow a few cleaning guidelines to keep your cabinets beautiful for years.
For detailed product care information, visit our cabinet care and cleaning page.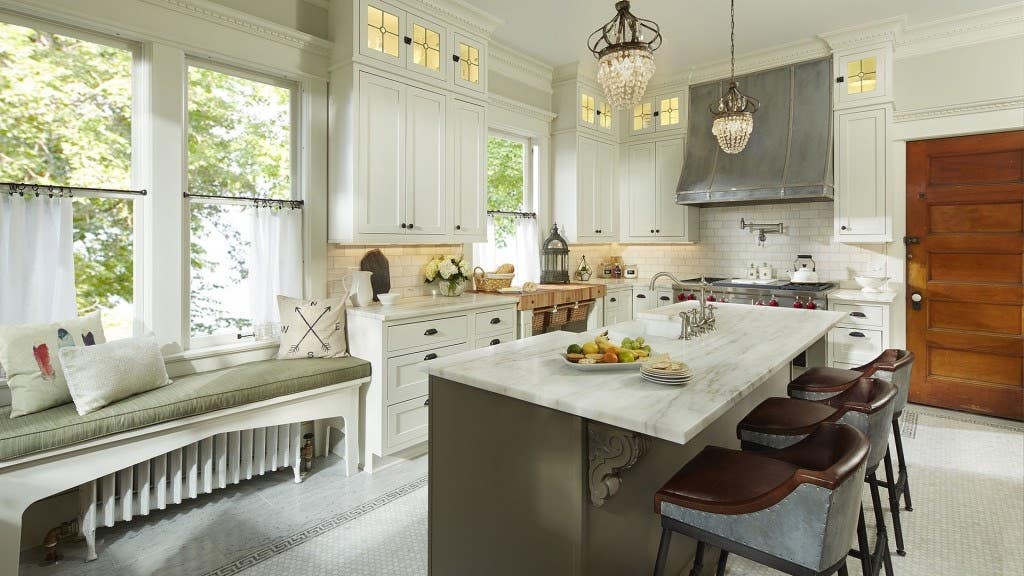 To prevent damage to your painted cabinet finish, wipe up smears and spills while they are fresh, and clean cabinets near the cooktop weekly to remove any haze from cooking grease. Tip: Do not hang wet dish towels over a cabinet door.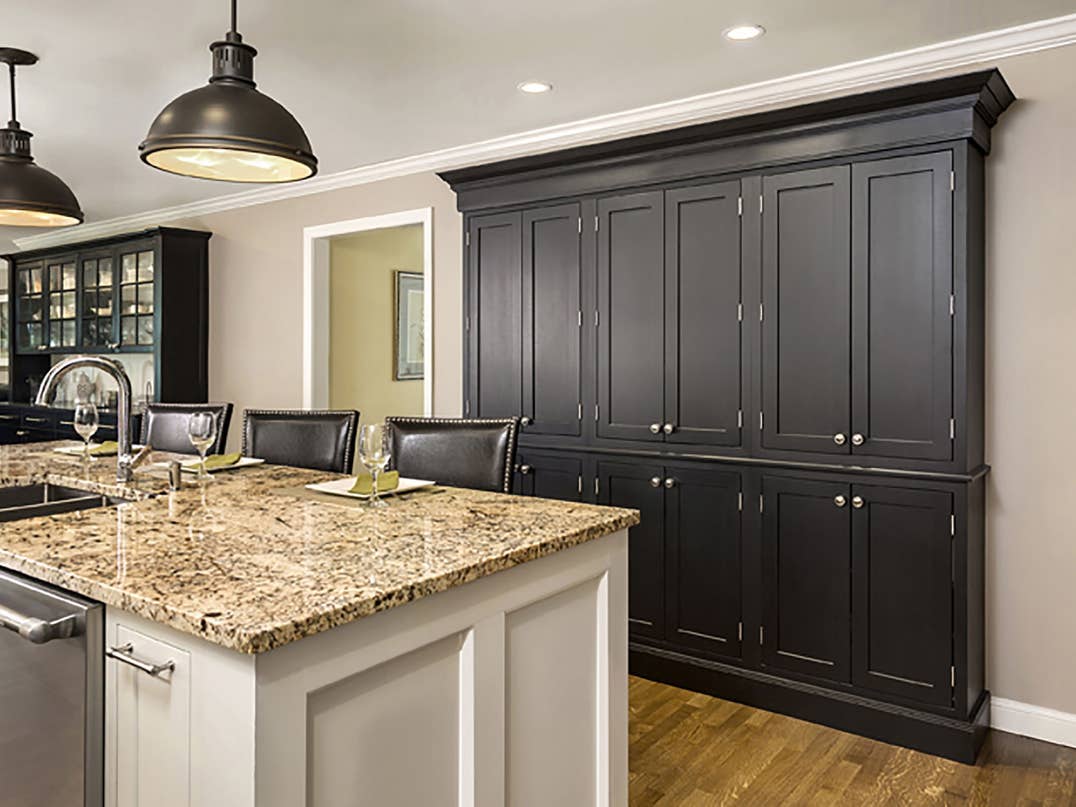 Cleaning Painted Cabinets
Treat spills and smears while they are fresh. Clean painted cabinets with a soft damp cloth (a microfiber cloth is great) and dry with a soft towel. Avoid over-wetting cabinets. Clean one small area at a time, using a circular motion.
For stubborn spots, use a mild, paint-safe cleaning solution. Make your own cabinet cleaner with a few drops of dish soap and a teaspoon of vinegar in a cup of water. Or, buy a commercial cleaner. Test any solution on the back of a cabinet door before using it on a high-visibility area.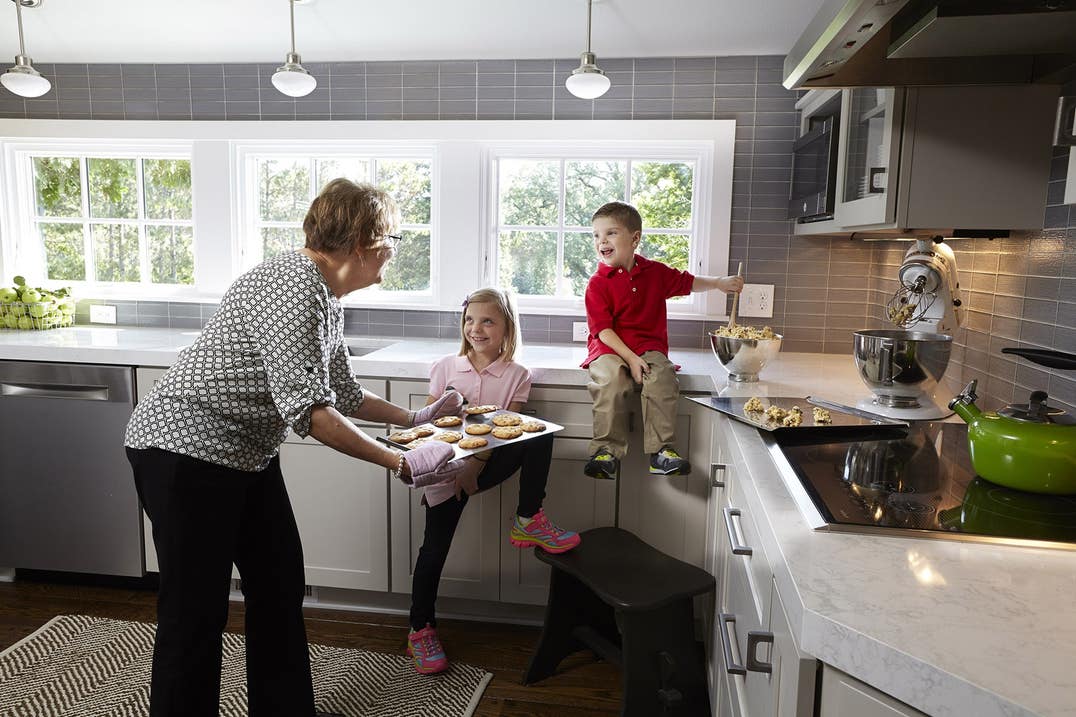 Avoid These Cleaners on Painted Cabinets
Magic Eraser or similar sponge
Abrasive powder or scrubbing pads or sponges
Cleaners with abrasive particles, harsh detergents or ammonia
Oil soap, spray polishes containing silicone, petroleum products, or wax
Citrus/orange cleaner
Repairing a Scratch, Dent or Discoloration – and When to Call a Pro
Repairing paint is tricky. If you are going to try a repair yourself, take the door to a paint store (not a home store paint department). Then, get color-matched touch-up paint and a compatible filler for scratches and dents. Test the materials on the inside of a cabinet door before working on the damaged area. Then, touch up the smallest area possible.
If you are not satisfied with your touch-up work or the damage is extensive, consult a finish repair professional on a repair that will protect your investment.
If you have any questions about caring for your painted cabinets, contact our customer service department at customerservice@cliqstudios.com or 800-576-7930 ext. 561.