The kitchen is the heart and soul of most every home. We say that often because it's true, especially these days. Food and beverages are naturally a kitchen's main focus, so it's not surprising that wine, coffee and beverage centers have become increasingly popular in today's designs. Kitchen cabinet storage ideas now include islands with built-in wine storage cubes, wine rack cabinets, and coffee bars. As a result, cabinet organizers are redefining efficient use of space in creative ways.
Coffee, tea, juice or wine? It's your choice. A butler's pantry, hutch, buffet, or beverage bar is the perfect solution for busy families. They give you extra room to prepare appetizers and drinks and make it easy for family and friends to help themselves. A convenient place to store glasses and cream, these cabinets help fully utilize the corners and niches near your kitchen.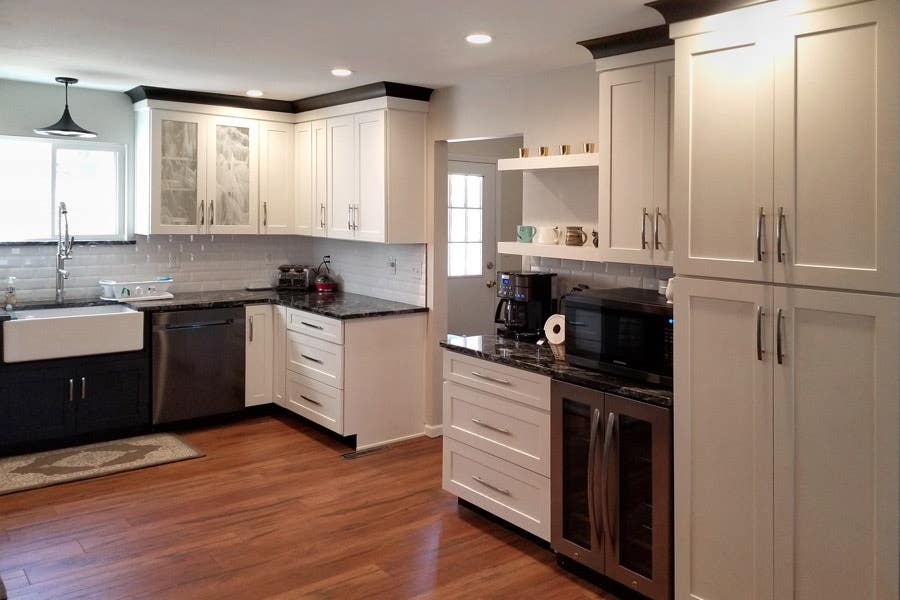 Beverage centers offer a place for access to drinks that can be separated from a kitchen's main workflow. These can be as simple as criss-cross cabinets to store and display wine bottles, a coffee station, or an under-cabinet refrigerator, for example.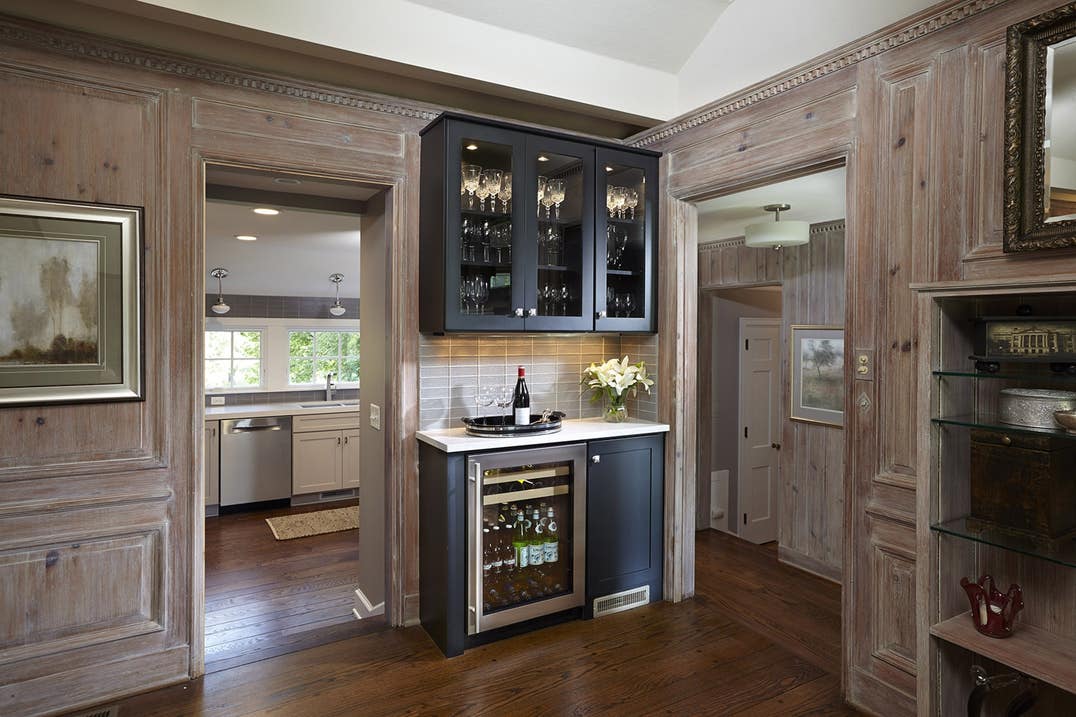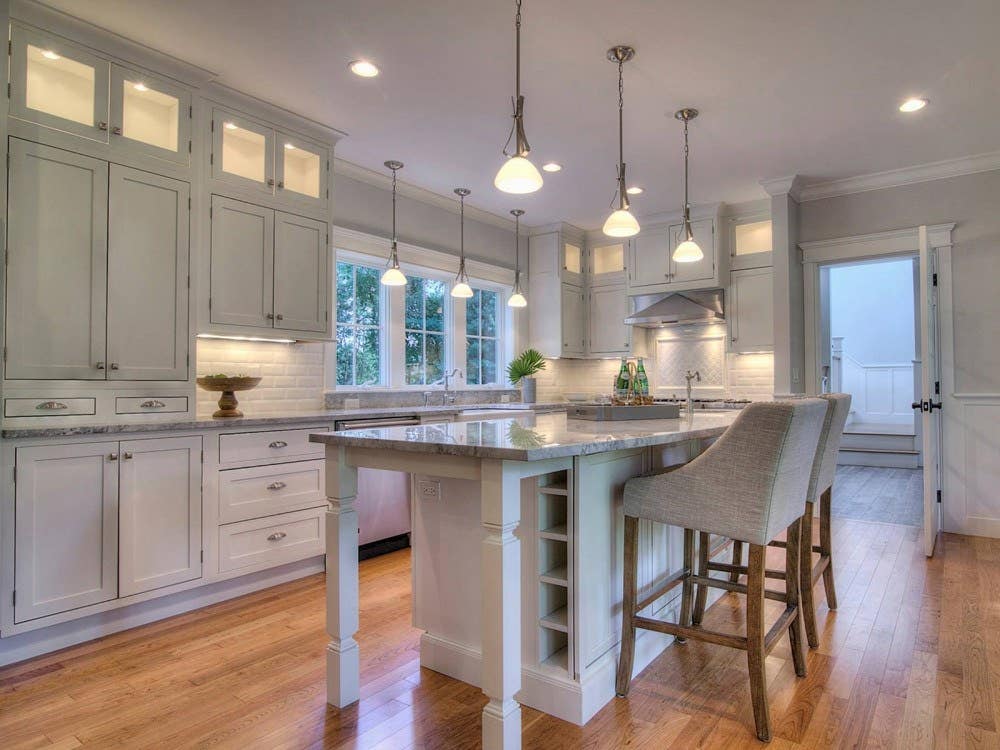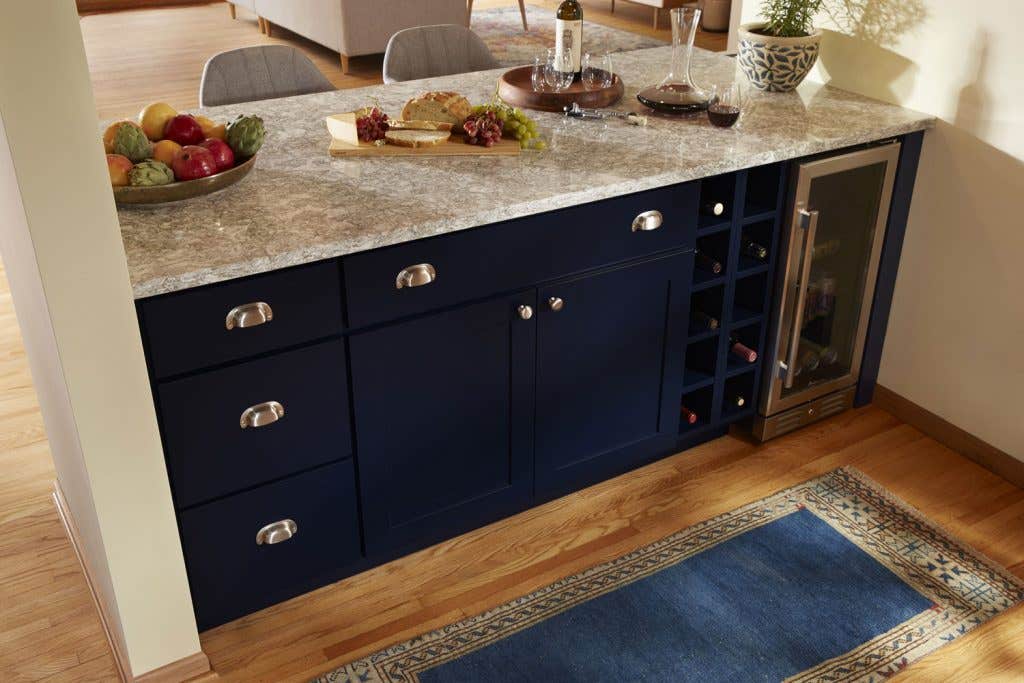 If you're searching for new kitchen cabinets and are considering adding a beverage bar as well, a CliqStudios kitchen designer can help you to determine the perfect solution for your unique needs. As always, CliqStudios offers free design services with no obligation to purchase cabinets. We encourage you to reach out to us for ideas on built-in wine and beverage storage with kitchen cabinets. Or request a Quick Quote to see how much cabinets will cost for your kitchen. A member of our team will get an estimate back to you in one business day.