The lighting in a kitchen can really have a large impact both functionally and decoratively. There are three types of lighting that are used to light a space well: ambient (or general), task lighting and accent lighting. A sound lighting plan uses all three sources of light. A great lighting plan can often go unnoticed, everything just feels right. When there isn't enough light to perform a task, or when the light sources produce too much glare, it's hard to focus on anything else!
Ambient Lighting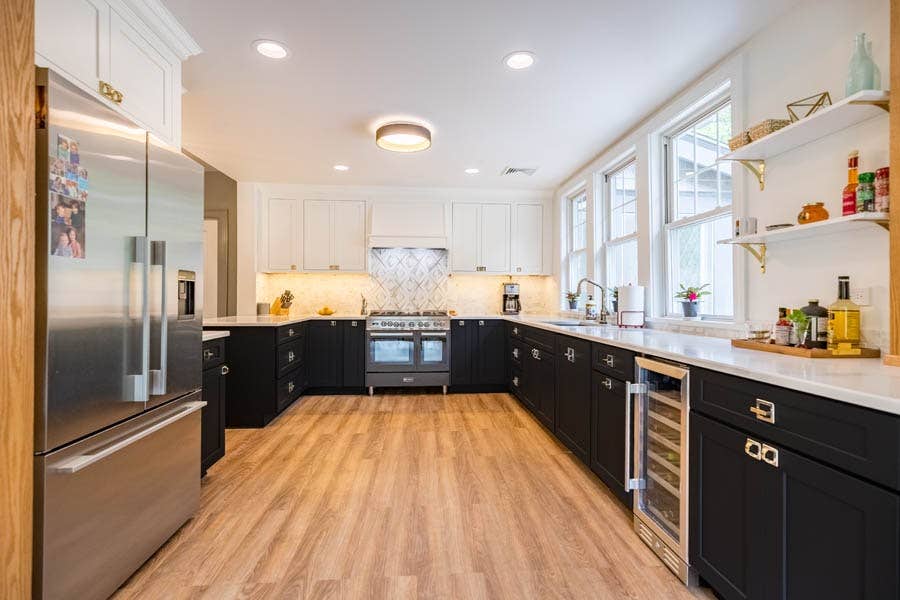 Ambient lighting provides a space with overall light. Usually this lighting comes from above, whether from recessed cans spaced evenly throughout the room or a chandelier. Sometimes the light fixture or fixtures hung over an island can serve as both ambient and task lighting. If recessed cans won't work for you, flush or semi-flush mount fixtures can also work great.
Task Lighting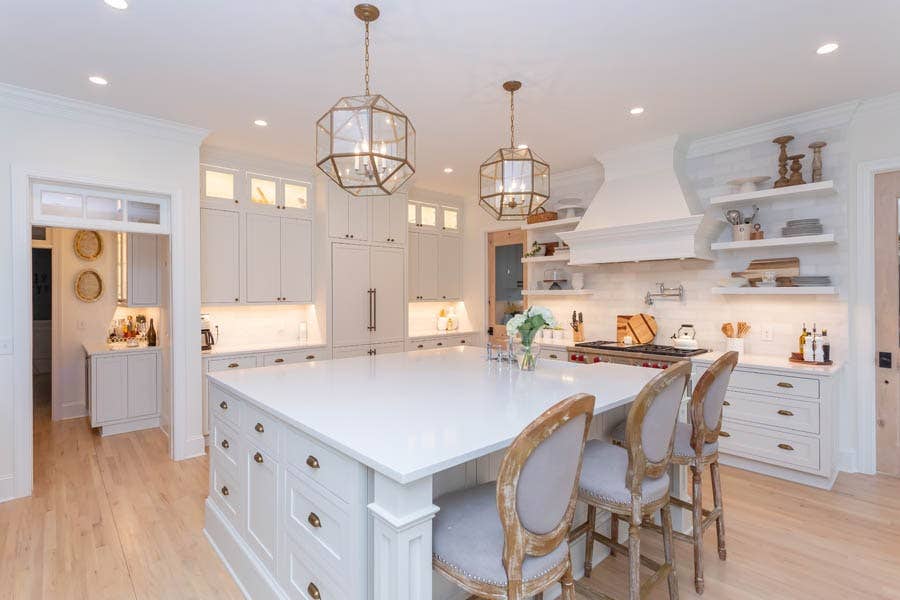 Task lighting is just what it sounds like, it provides light to perform specific tasks. In the kitchen, task lighting helps you prepare food at the chopping board, read a recipe, do homework, etc. The best task lighting in a kitchen is under-cabinet lighting, because the actual light source is hidden from sight. When a light bulbs can create glare, hindering our ability to see. Whenever we can, we want to avoid glare. When implementing under-cabinet lighting you can either place the strip of lighting at the back of the cabinet or at the very front. Often the cabinet manufacturer offers an apron that is placed at the front of the upper cabinet that hides the fixture. As mentioned above, when you hang pendants or chandeliers above center islands or peninsulas you shed light directly on the work surface, providing additional task lighting.
Accent Lighting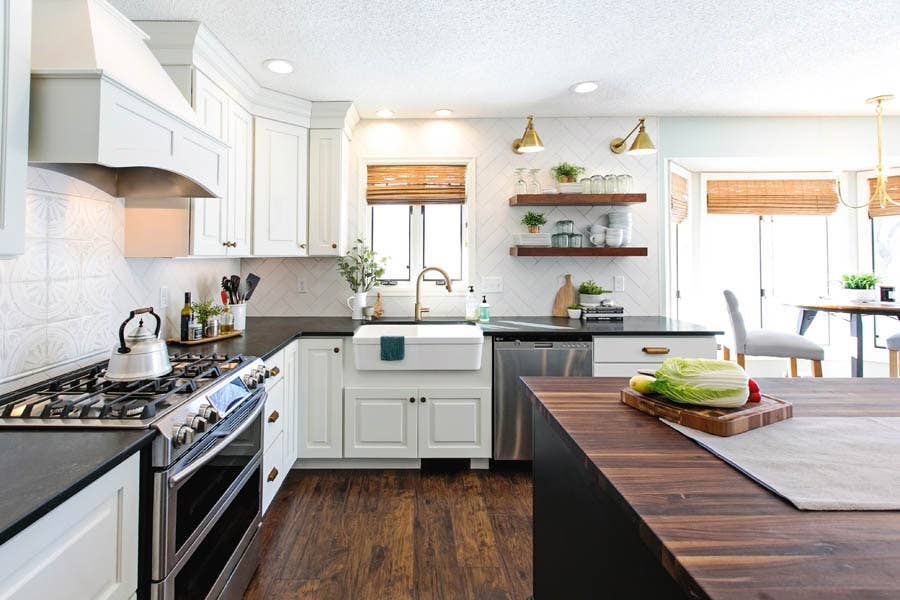 Accent lighting is the third type of lighting to consider when lighting your kitchen. Accent lighting creates drama or visual interest in a space. One way to try is hiding rope lighting on top of your upper cabinets, creating a soft glow between the cabinets and the ceiling. Recessed cans aimed at art on the wall is another form of accent lighting. Wall sconces flanking a window above a sink is a unique way to create drama, as well as task lighting.
Next time you are flipping through a Kitchen Magazine, take a moment to study how each kitchen is lit. A good lighting plan involves so much more than what the actual light fixture looks like. If you'd like more information on interior lighting visit AmericanLightingAssoc.com. You'll find a wealth of information on lighting, energy efficiency, and proper disposal tips as well.