We all want a kitchen that has personality and speaks to the character of our home. While décor and furnishings are regularly used to accomplish this, some of the most impactful strategies are often overlooked. Incorporating design accents and decorative touches at the cabinetry level can really give your kitchen style and a custom look.
Following are some ideas for knocking your cabinetry design out of the park.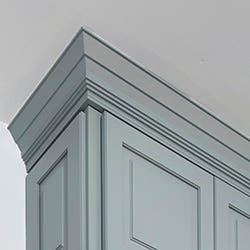 Molding
Molding can be used in multiple ways with cabinetry. The most recognizable use is as crown molding to top the upper wall cabinets. Here, molding draws the eye up and adds detail to create a finished look. Try combining multiple molding pieces to create a unique build-up for your cabinetry design.
Molding can be used elsewhere to great effect too. Bring in detail by using it as trim on baseboards or casing windows. You can also hide fixtures by creating light rails on the bottom of wall cabinets.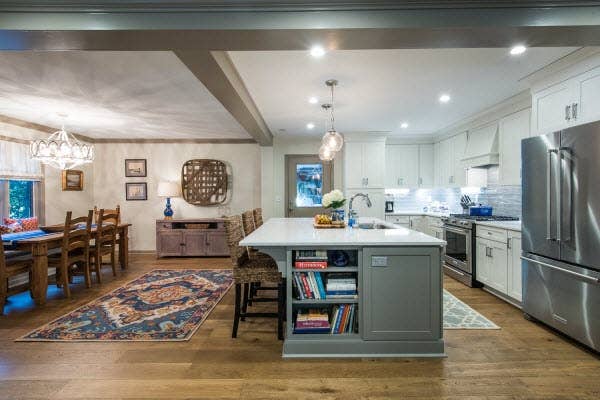 Corbels & Supports
Corbels not only support the counter, but they also add beauty to the kitchen design. They can be very ornate but corbels can also be found in cleaner, less flashy styles.
Similar to corbels, counter supports enable you to extend countertops further from the base cabinets. They can add an extra foot of workspace and support enough overhang for a barstool seating area.
Aprons
You can find aprons under a counter overhang. They typically don't provide support for the counter, but they create a cohesive look by transitioning from cabinetry to seating.
Legs
You'll always find an apron paired with some sort of decorative leg. However, aprons are not a requirement of leg support. Decorative legs enable you to extend the length and square footage of your counter. You'll commonly find legs on the kitchen island. Try explore using them at the end of run of wall cabinetry for extra originality.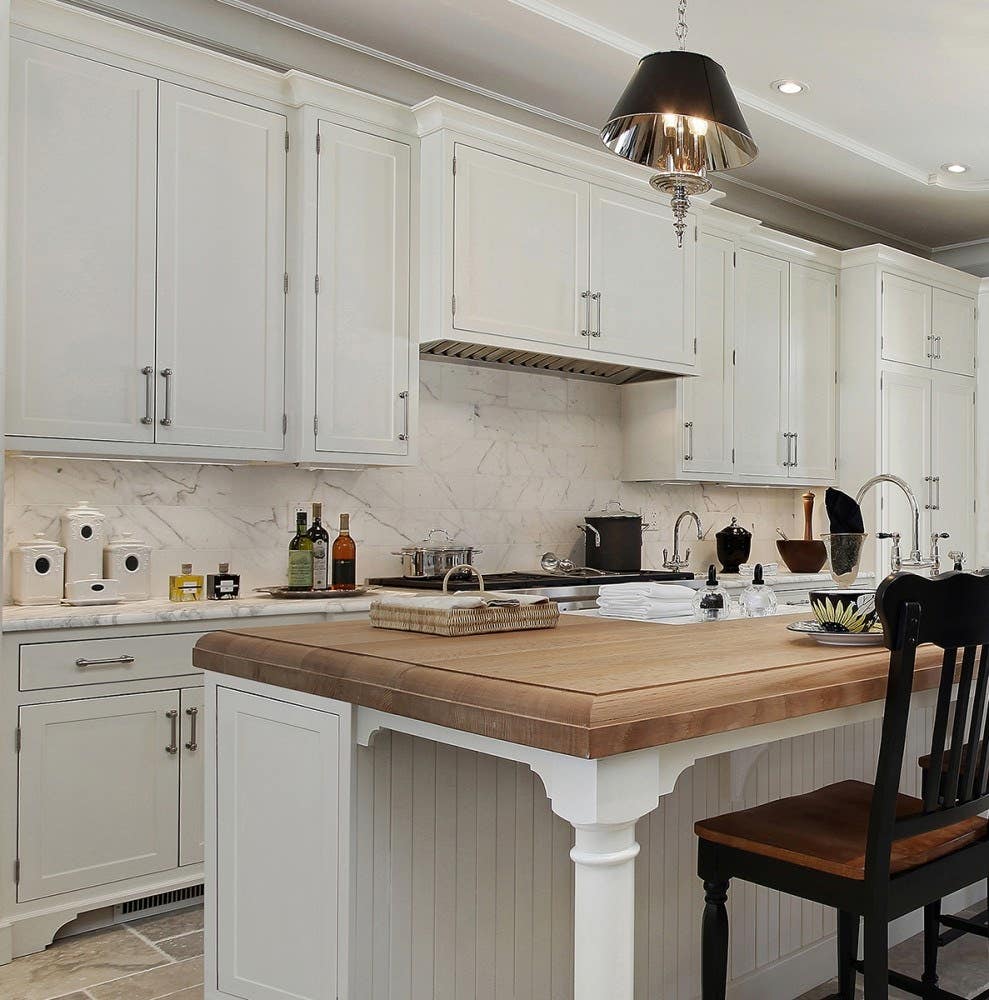 Varying Depths and Heights
Play around with the heights and depths of cabinetry. Too much cabinetry can create a visual heaviness in your space. Varying dimensions helps break up the elevation and create visual interest. Use varied heights and depths to emphasize special areas of your kitchen.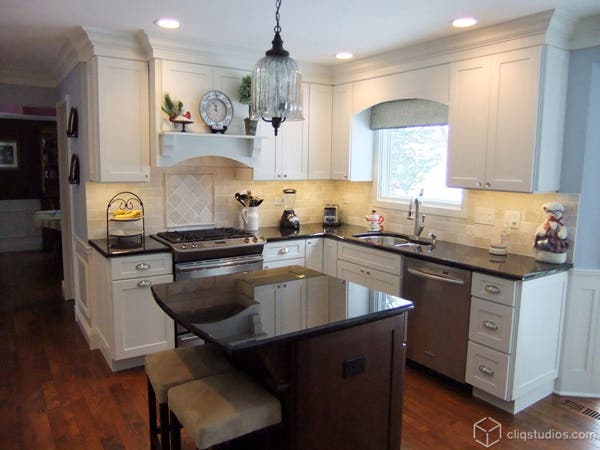 Decorative End Panels
In many kitchens, runs of cabinetry often end without connecting directly with a wall. Consider adding a decorative end panel, in the same style as your cabinetry doors for a unified look. If you're pushing your budget, however, this is an element that is easily replaced with a plain end panel.
Valances
Traditionally, kitchens have valances above the sink between two cabinets. Valances can also help hide unsightly fixtures and electrical cords. Those seeking originality, however, should explore using valances in other places. Consider using them under cabinets for floor-level detail and in kitchen island pieces for a solid furniture look.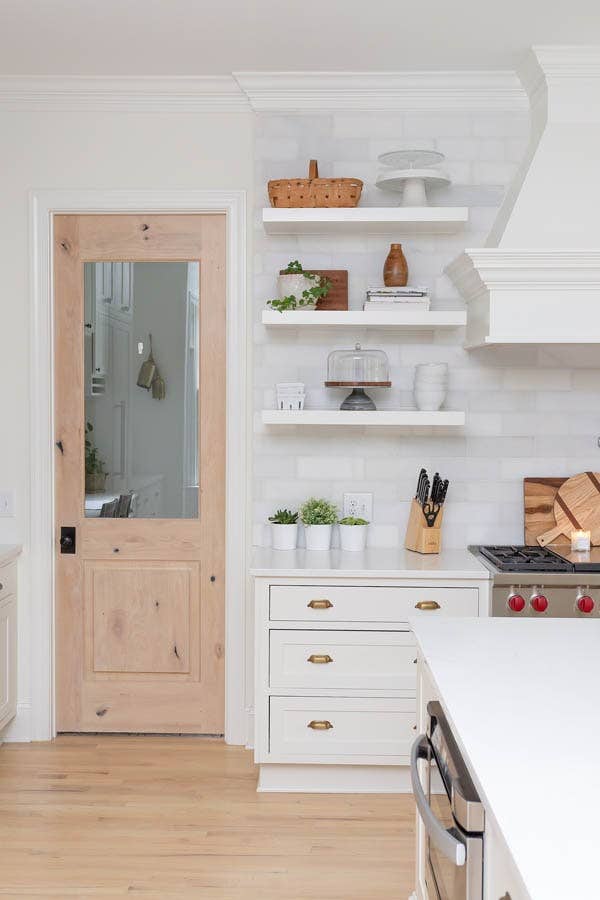 Open Shelves
While the primary goal of cabinetry is storage, don't be afraid to utilize it for display. Open shelving areas are great for showing off décor, holding recipe books, and even storing your wine collection.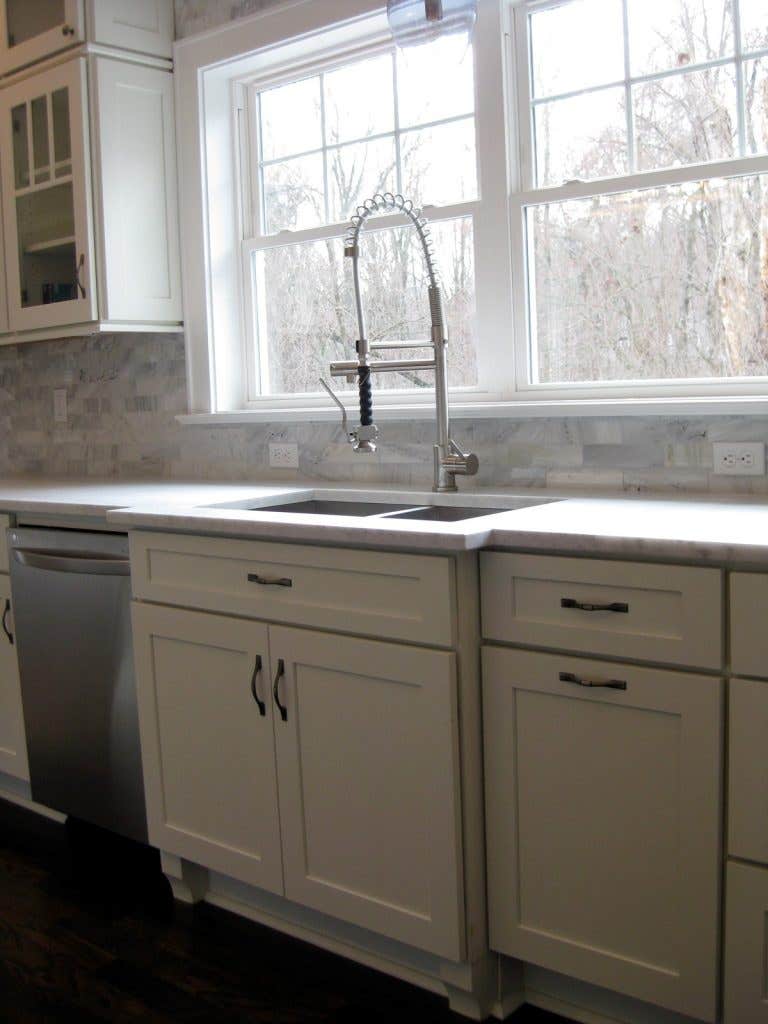 Feet
What happens at ground level is just as important as what happens at eye level. Integrating feet at the bottom of your cabinets gives your cabinetry a free-standing furniture feel and helps emphasize special areas.