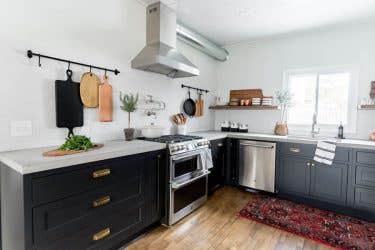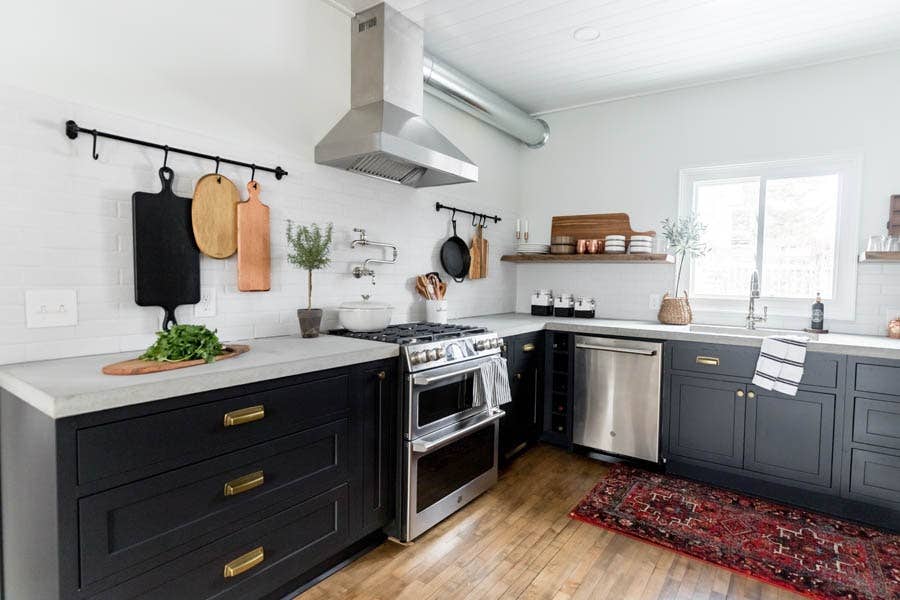 As an interior designer, there are many times we visit homes that have some sort of design hurdle to climb in order to be truly functional. Sometimes a simple fix makes all the difference in the world for resale. Look around your kitchen and ask what you would improve if you had the right person to make the change? If you find the following seven mistakes in your kitchen design, it's definitely time for a fix up.
2. Dishwasher Over Yonder
Are you living in a partially updated kitchen? You know, where the dishwasher is across the room sitting next to a wall waiting for installation? It's better than no dishwasher, but it's time to figure out that install for resale.
The most important point is to get the dishwasher close to the sink. If you have an odd-sized space, think about drawer dishwashers or dishwashers sized for apartments. Both offer a smaller format for those older homes and kitchens without much space.
3. Missing Electrical
Are you trying to split one outlet into several? Have you plugged in four small appliances into a duplex outlet? Older homes — even 20 years old — just didn't have enough electrical outlets in kitchen spaces.
Running more electrical to a space that already has some electrical isn't that hard if done by a professional. Consider going from a duplex to a 4-plex outlet. Extension cords can be a fire hazard, and there should be an outlet with a ground-fault circuit interrupter (GFCI) near the sink so that you are safely running your electrical near a water source.
4. Bad lighting
Task lighting came into our lexicon in the 1990's for kitchen design. Those under-cabinet lights that give illumination to the counter area are a relatively new "must have" in today's kitchens. Most older homes should update their lighting to include more can or "pot" lights in the ceiling as well.
Tip: The key to great lighting is to select areas for illumination and try not to blast the entire area with one light. Consider in cabinet "puck" style lighting as well.
5. Tiny Storage
Can you ever have too much storage? Well, yes, when your kitchen is too spread out. However most of us have the opposite problem — too little storage. So how do you carve out more storage from the old style kitchen format?
Pantries are a great option. You can create a freestanding pantry out of an antique piece or build one in a dining area with your new kitchen cabinets, tying in the entire area as one custom build. Another option is to build out a closet area to include space for seldom-used kitchen items.
6. Retro Appliances
Need to update those ten or 20-year-old appliances? You do if you want full resale value on your kitchen. White appliances are out and stainless is still the go-to finish today.
There are shops around the country that have discontinued or scratch-and-dent merchandise for low prices. Remember that new appliances are much more energy efficient and will save on energy consumption in the long run.
7. Stand Alone Refrigeration
We've all seen the refrigerator in the back entry way or on the stair landing because there isn't space in the kitchen. Think about placing a smaller refrigerator in the old space and adding drawer refrigeration to another area such as an island.
Another solution is to remodel the run of kitchen cabinets where the refrigerator stood to incorporate that new appliance size.
Ask the CliqStudios designers to price out that space because cabinetry is now much more affordable than ever before.