3 Min. Read
Secondary to kitchens, bathrooms are the next hard-working area of the home with some expensive and permanent fixtures. To get the most out of your bathroom remodel, the design needs to be well thought out. What are some bathroom design standards? What types of storage are recommended? How about lighting? Let's explore 4 tips to help you design a successful bath remodel.
---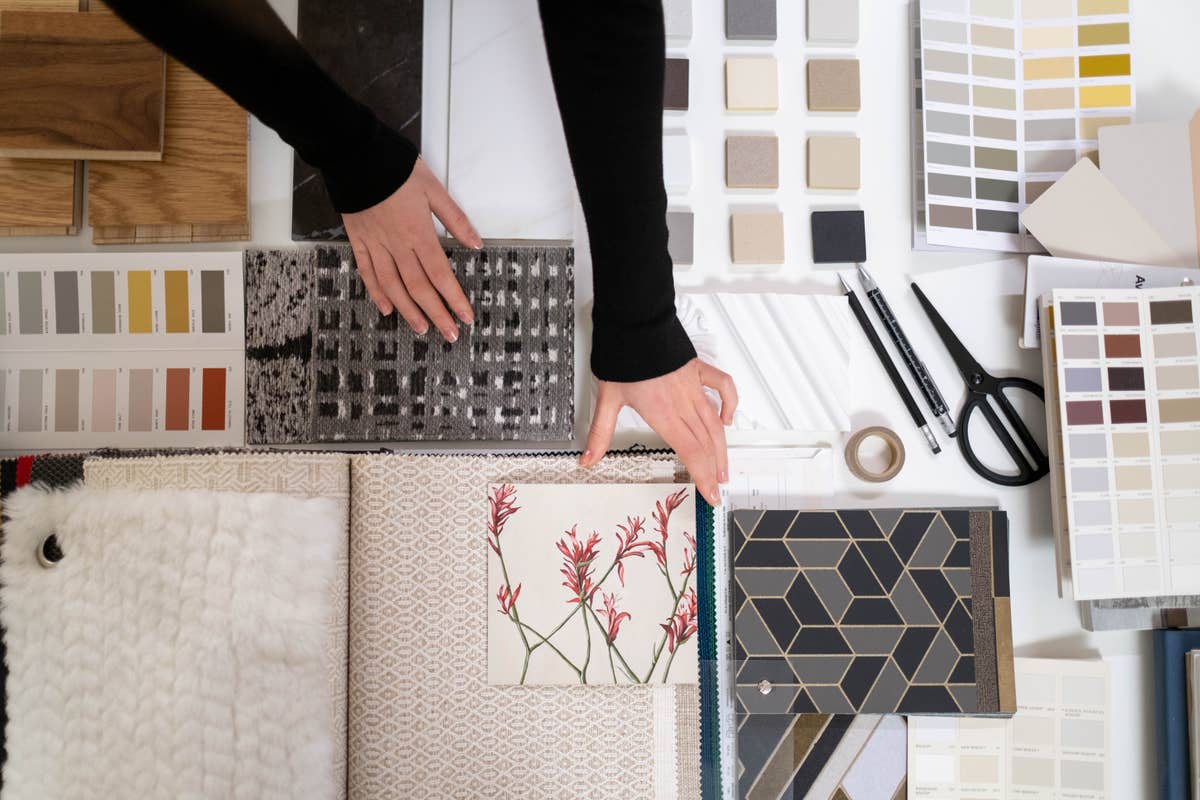 ---
Apart from creating a strong budget and floor plan, there's no better foundation for your project than a mood board. Using a mood board will give you a fun preview of your finished bathroom, and it will tell you if your finishes coordinate. Place every cabinet, tile, and paint sample you receive on this board, and print out pictures of any remaining items and add them. Having perspective on your design will ensure you end up with a cohesive space.
2. Fixture Quality & Vanity Size
---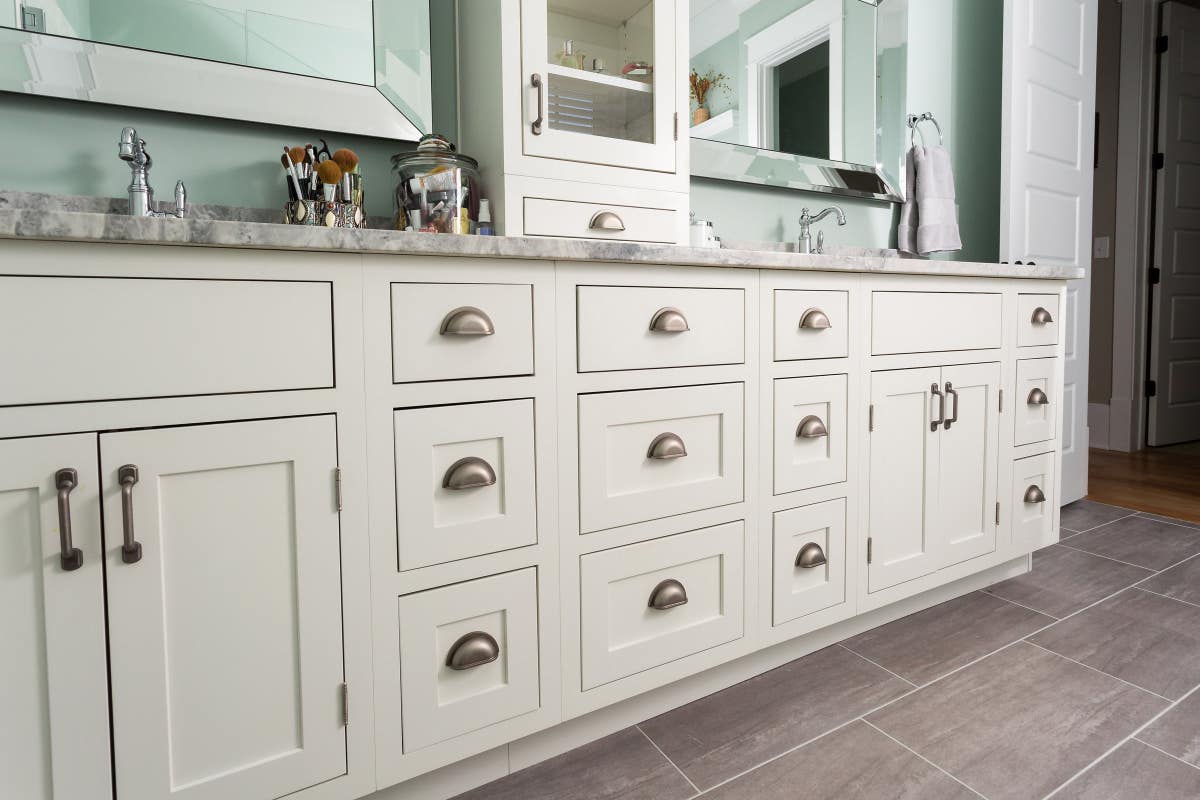 ---
Since bathrooms are a permanent part of your home, invest into higher quality fixtures like bathroom vanities, faucets, shower heads, and lavatories. There's no peace of mind quite like knowing you won't have to replace your vanity in 2 years because of poor quality. Find a vanity with strong factory-applied finishes and quality cabinet construction. As for fixtures, lavatories with glazed trap ways, and faucets without plastic washers will go a long way.
---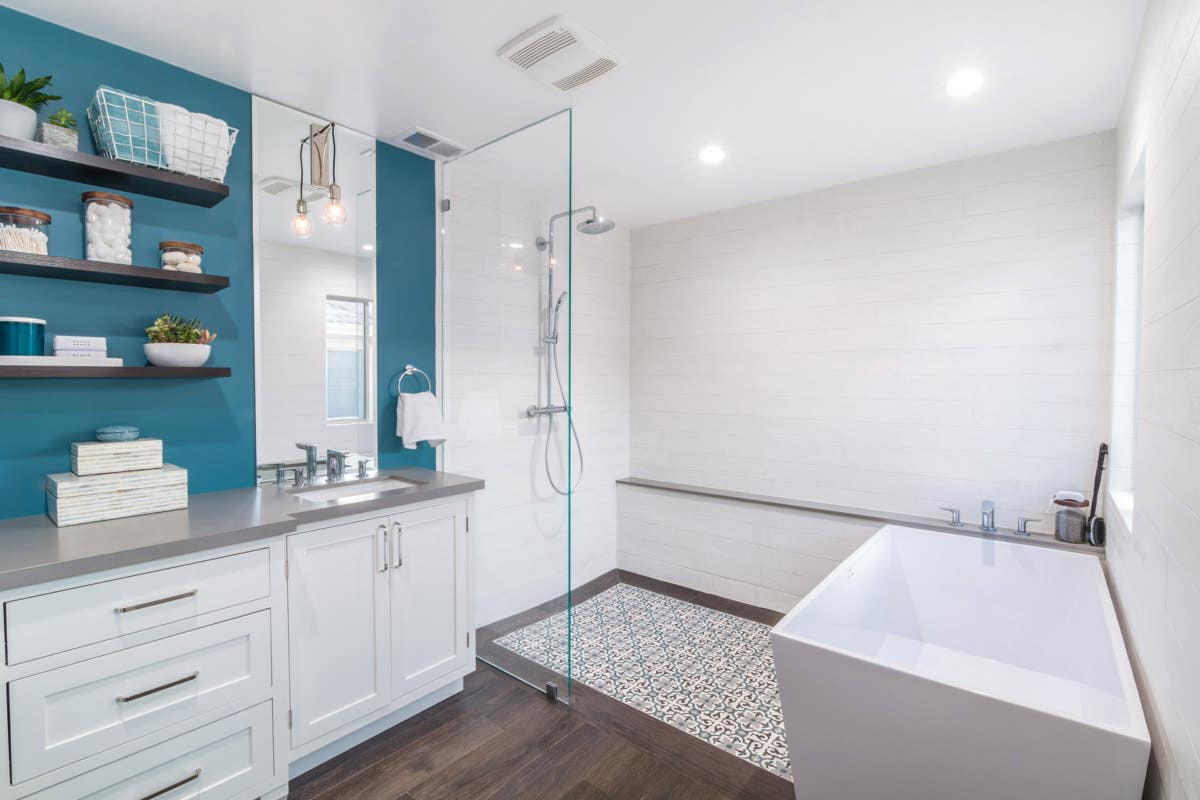 ---
Anyone investing in a bath remodel deserves to gain more storage. If you're spending the money, make sure you integrate more creative storage spaces into the design. The first way to do this is via the vanity. Choose any combination of doors and drawers to fit blow dryers, toothpaste, and hair brushes, but don't stop there. Place floating shelves next to the vanity, or in a niche that can be used for storing towels and baskets. Another sneaky way to gain storage is by purchasing a recessed medicine cabinet. It looks sleek in appearance while providing extra storage.
---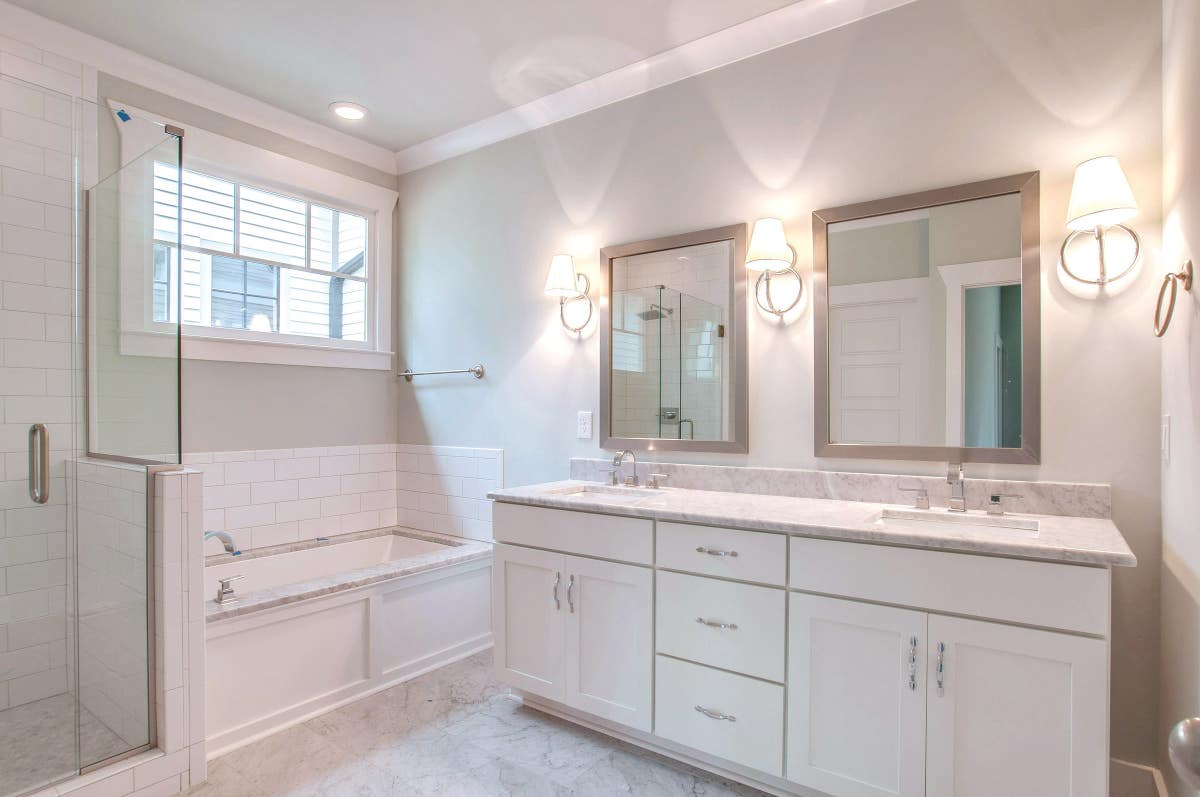 ---
Most bathrooms end up with one large light over the mirror that emits too much light. This can minimize the relaxing, spa-like experience of a bathroom and tends to cause shadows. To avoid this issue, install separate task and ambient lighting. For face washing and makeup application, add task lighting like sconces to the sides of your mirror. If you need more ambiance, place some LED lighting under toe kicks, floating shelves, or add a small chandelier over a free-standing tub.
---