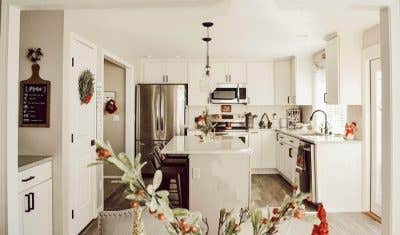 3 Min. Read
Remodeling your kitchen is a big decision that involves coordinating many moving parts. As a homeowner, you should focus on your project goals and remodeling timeline as a way to stay organized and on track. Fall is typically the most popular time to begin a kitchen remodel and it's clear why. Weather is pleasant, construction materials are less likely to react negatively to humidity, and contractors may have more availability. With all of these benefits, here are 4 more reasons to start your holiday remodel now.
1. Finish Remodeling Before the Holidays
---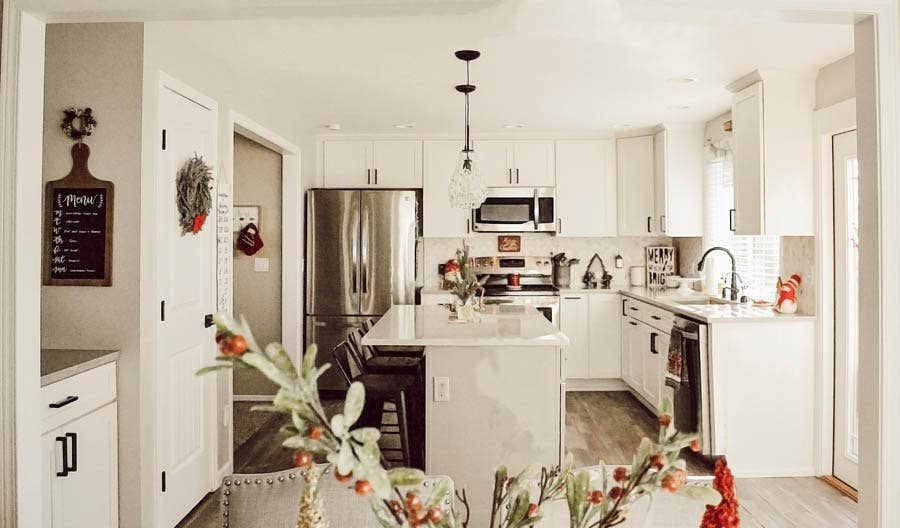 ---
Are you hosting Thanksgiving this year? Maybe you're in charge of family plans for Christmas Eve? Or, you might just like your house in order before leaving town for the holidays. Whatever the reason might be, remodeling your kitchen now will help you be more prepared for the busy holiday season. Your new kitchen will finally have the perfect layout, updated storage solutions, and high-quality cabinets to accommodate any plans that may arise. Getting started earlier will also mean more time to deal with material shortages or long lead times, and provide you with a more relaxing remodel experience.
2. Maximize Your Kitchen Storage
---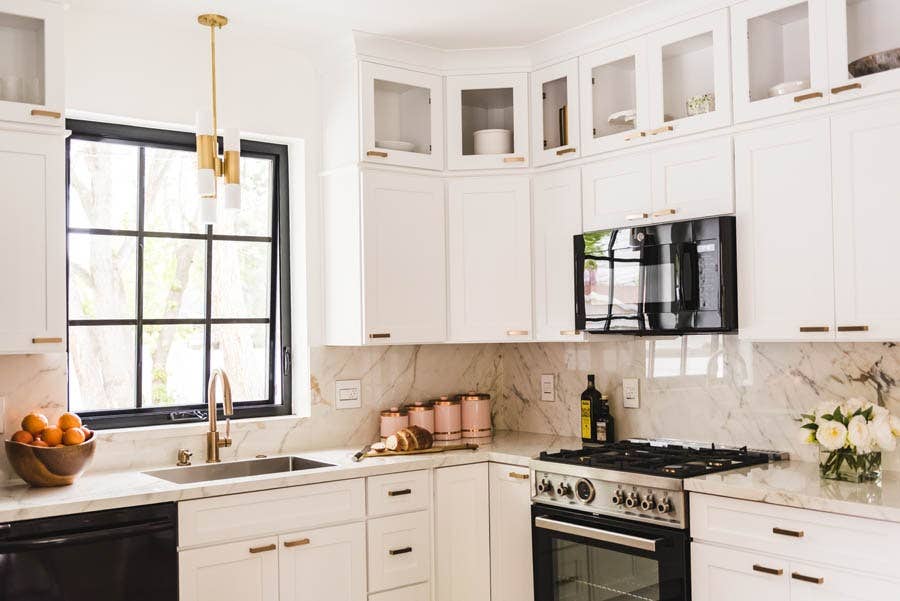 ---
Imagine being able to find everything you need to make holiday dinners and sweets, and without needing to dig through overfilled drawers or dark corner cabinets. Yet another advantage to a pre-holiday remodel is that it maximizes your kitchen storage. Poor cabinetry layouts or a lack of storage can add stress to the busy holiday season. But, by improving your kitchen storage with drawers, roll-out trays, and pantry cabinets, you will easily keep track of everything needed to cook and bake for the holidays.
3. Get a Dream Entertaining Space
---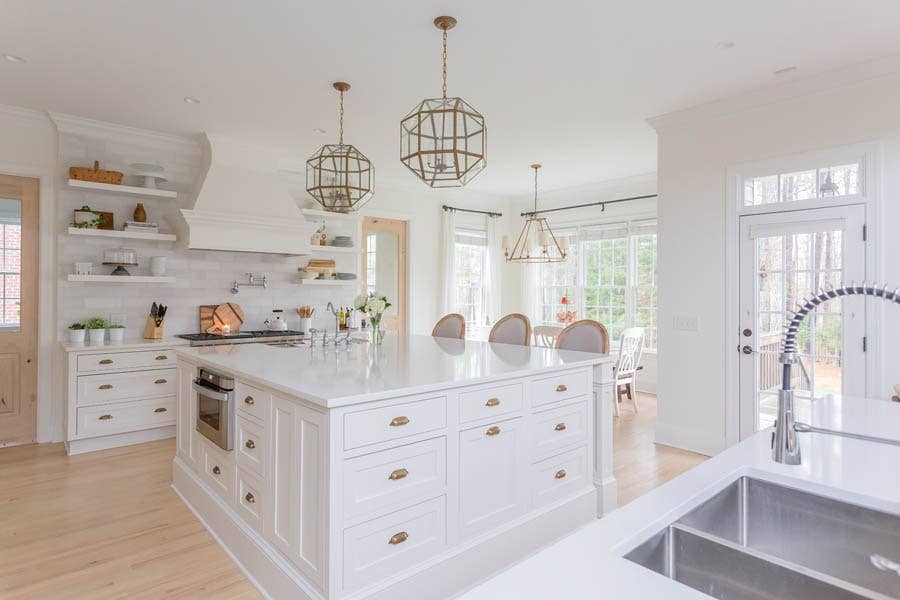 ---
Do you love to host parties or volunteer your home for every get-together? Chances are the holiday season is no exception for your busy social calendar. By remodeling your kitchen now, you will be able to work with an experienced kitchen designer to create the perfect entertaining space. This could mean adding island cabinets for gathering, creating more counter space for sweets or buffets, or opening up a cramped kitchen for everyone to gather in.
4. Encourage More Family Time
---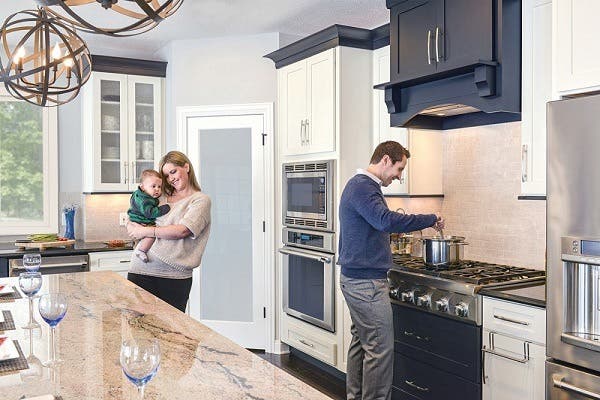 ---
Renovating your kitchen can have a positive effect on the health of your family. A new kitchen is not only more beautiful, but since it's personalized to you and your family, there's a deeper desire to spend more time in the space. It's also an easier place to cook homemade meals in and function. If you like to cook, a kitchen that's easier to use makes it more fun to invite others to cook with you, or at least spend more time in the kitchen with you while avoiding takeout.
According to Consumer Affairs, 49 percent of homeowners underwent a kitchen renovation to increase family time. It's clear that having a family-friendly design creates a more inviting space. A kitchen refresh invites the whole family in to create new memories and have fun.
Ready to get started on your holiday remodel? Contact us for a free quote and design today!