For animal owners, it is important to have a home that is pet-friendly. When remodeling your kitchen, you will want to consider the various ways to create a pet-friendly kitchen. Safety and practicality all have an important role to play in your design. When planning out your kitchen remodel, keep the following tricks in mind.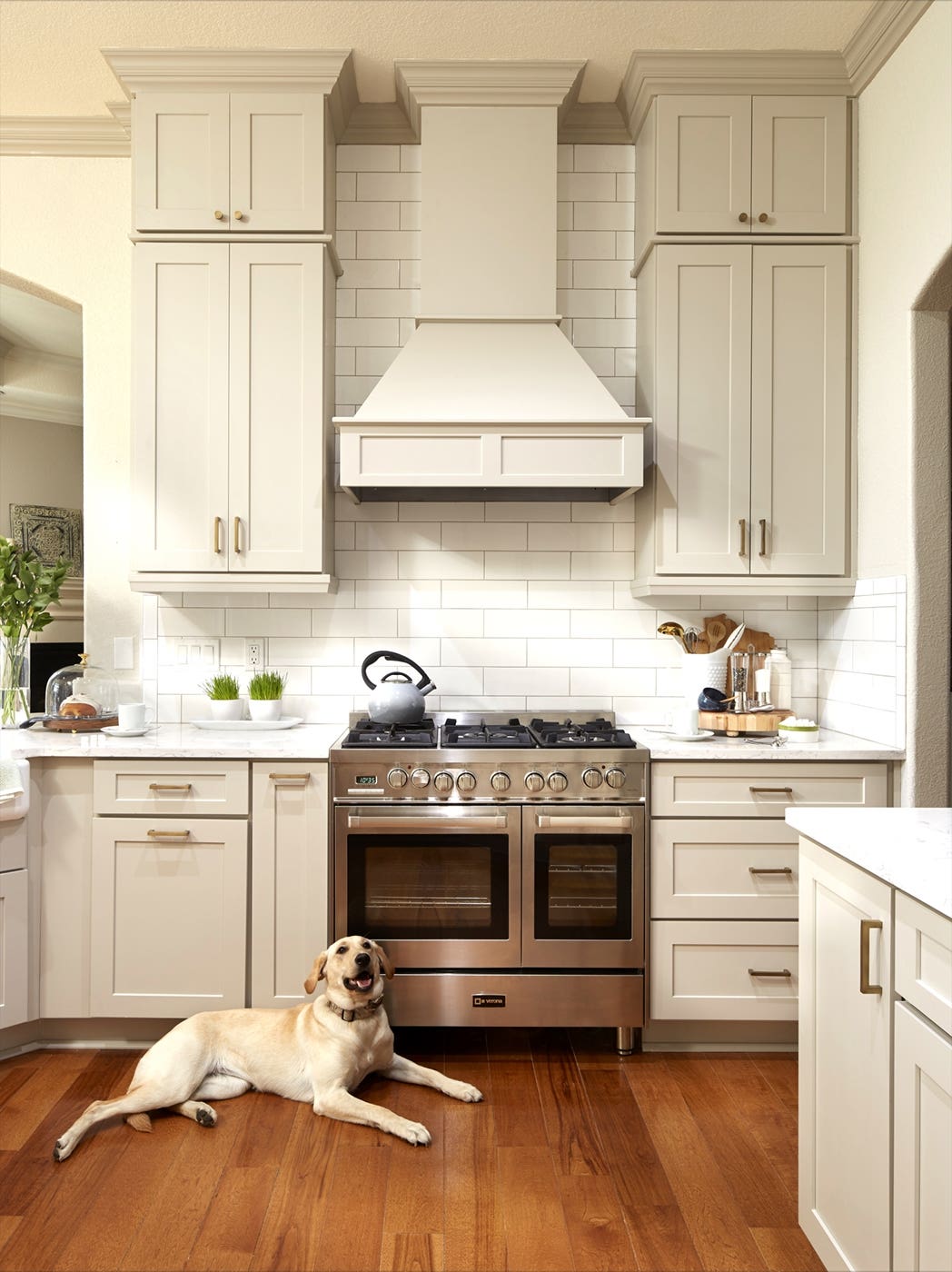 1. Consider Your Flooring Choices
One important factor in pet-friendly kitchen design is flooring. Different surfaces will be impacted in various ways by your pets. For example, wood floors are easy to clean but can scratch from nails and claws. Additionally, wood floors can easily stain from water puddles, a common occurrence for dog owners. Alternatively, ceramic tile and laminate floors are great choices for easy cleaning without the concern about staining.
2. Create a Feeding Station
Tired of tripping over food and water bowls placed around your kitchen? Consider creating a designated spot in your kitchen for feeding your pets. Create a feeding station for your pet by storing bowls underneath the toe kick of your kitchen cabinetry. With this addition, you'll no longer have to worry about navigating around pet hazards.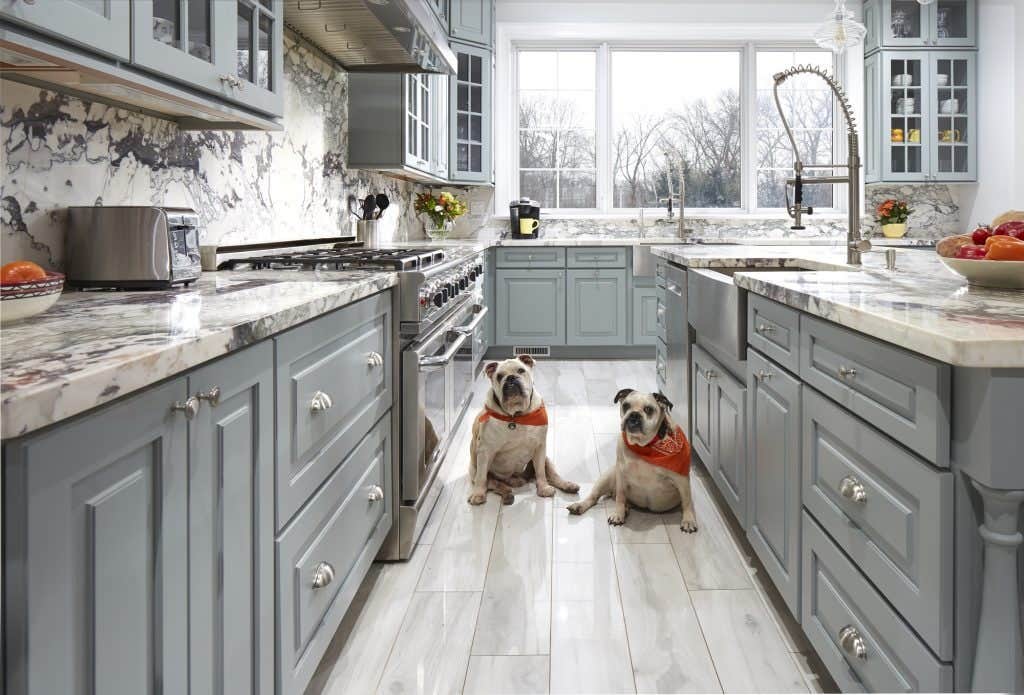 3. Store Your Pet Items Away
Chances are you have many items specifically for your pets from toys to treats. Think about the common pet items used in your kitchen and how each could be worked efficiently into your work triangle. One solution is to tuck various pet items into storage cabinets. For example, pantry cabinets are a great choice for large food bags that would look awkward in the corner of your freshly remodeled kitchen.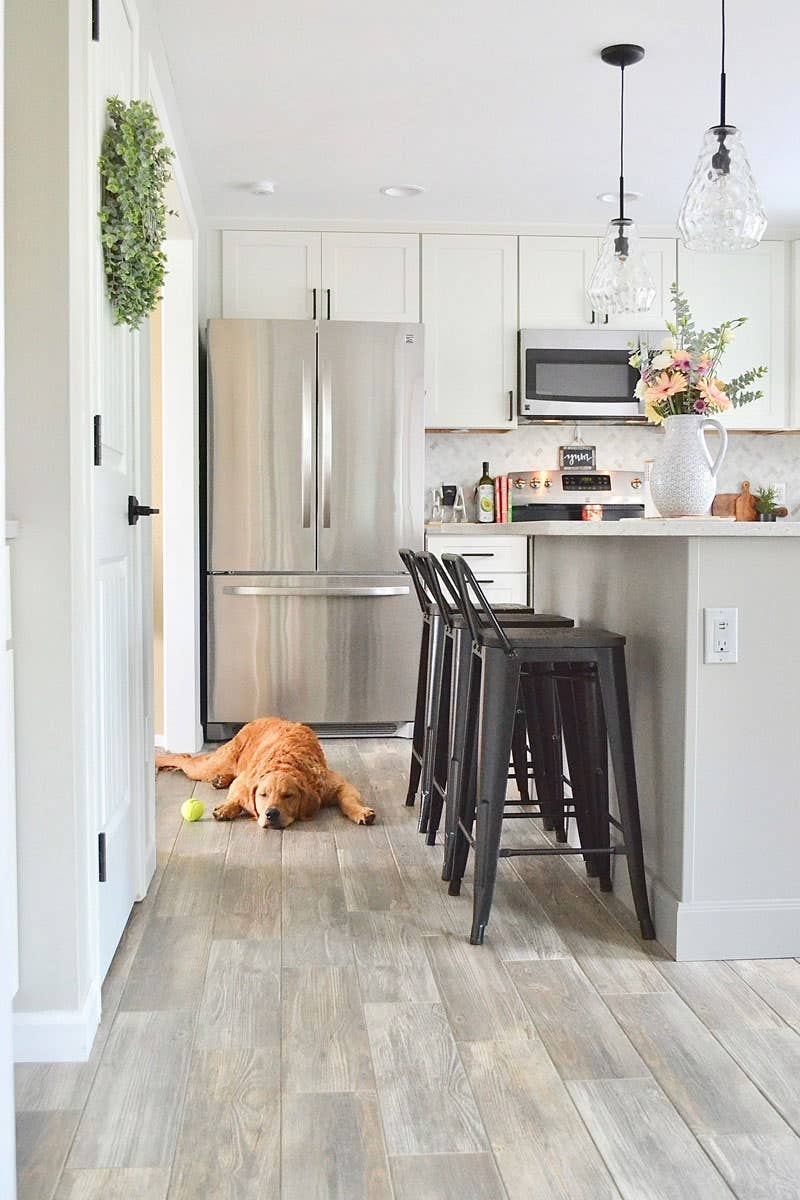 A Guide to Your Pet-Friendly Kitchen
Not sure where to begin with creating a pet-friendly kitchen? Our team of skilled kitchen designers help guide you through what will work best for your space and for your furry friends.