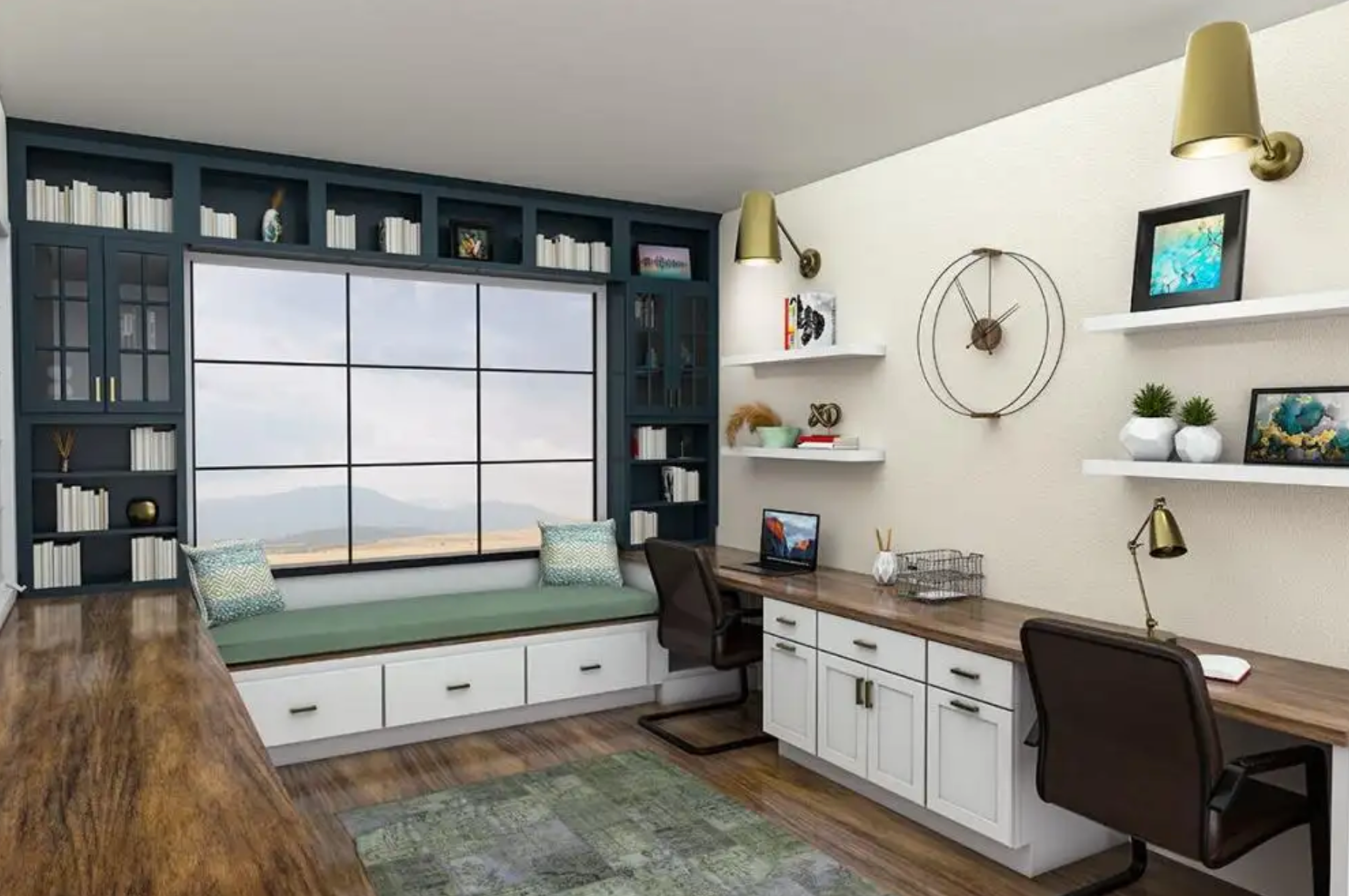 Is it time to upgrade your home office? Such an important space in your home needs thoughtful planning along with some creative personalization. Since you spend a lot of time there, make sure it has everything you need so you can be productive while you work. Here are 4 tips to create the perfect home office.
---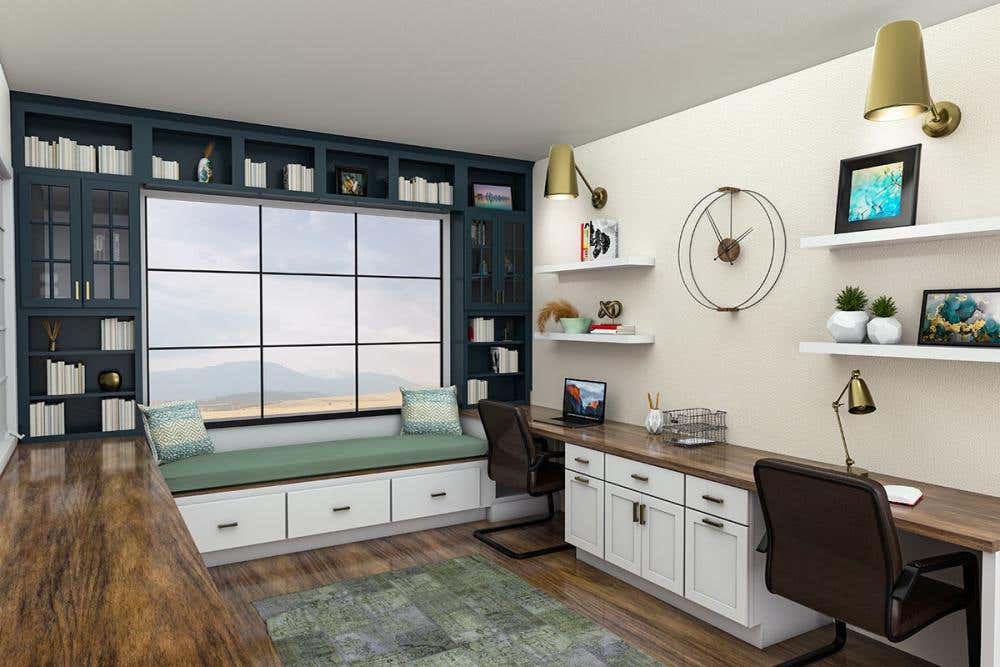 ---
1. Prioritize Your Desk

When space planning your home office, whether on your own or with a designer, prioritize the desk's location. This will be where you do some in-depth, complex work. So, when designing your space, place it somewhere with easy access to storage and good lighting.

Something else to consider is the desk height. Generally, 28-30" high is most comfortable in a seated position. Whether you get a standalone or built-in desk, sit-stand versions are available and immensely popular, let alone good for your health.
2. Invest in Storage & Styling
There's nothing like having a place for everything, especially in a home office. When clutter and chaos can easily become a standard, invest in high-quality storage instead. Built-in office cabinets can work wonders for you and easily supply the organization you need.

Add drawer bases, filing cabinets, pencil drawers, tall pantries, and even glass cabinets for display. Take pride in your home office by using an updated, trendy door style and display cabinets that can be lit from within. This is also a great chance to use floating shelves for more open storage and a modern look.
3. Personalize & Decorate
Putting the finishing touches on your home office can often be the most fun. Take this opportunity to really personalize your space with things like unique lighting, patterned wallpaper, paint, and decorative wood paneling. For accessories, use storage bins on open shelves, succulents, and pen holders with personality.

Minimize any clutter by storing filing folders, excess paper, and the printer away in cabinets. Technology cords for laptops or desktop computers can also be wrapped up in an orderly fashion to clear visual clutter. By keeping your space tidy and organized, you will be less stressed and get more work done in no time.